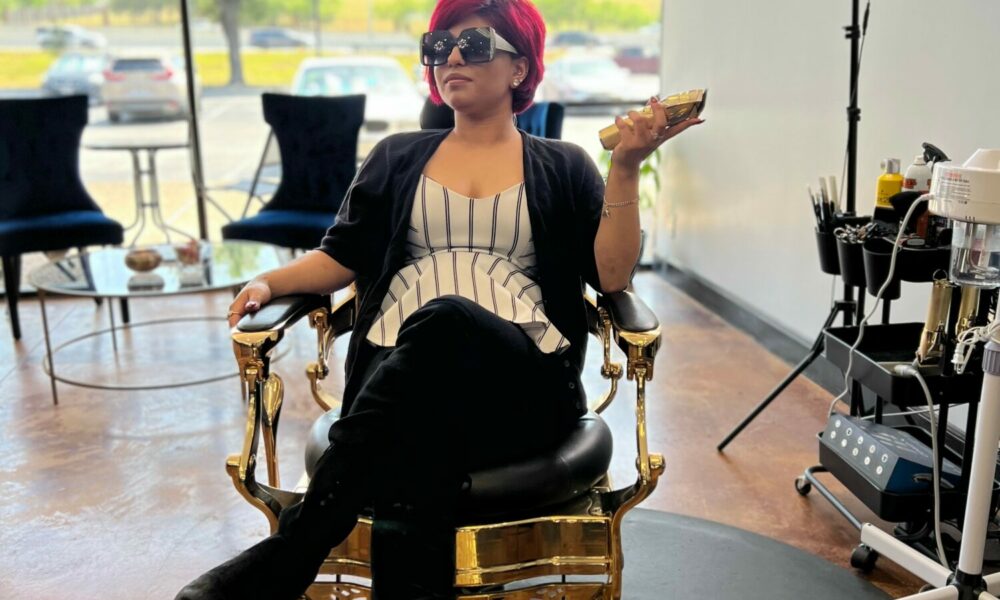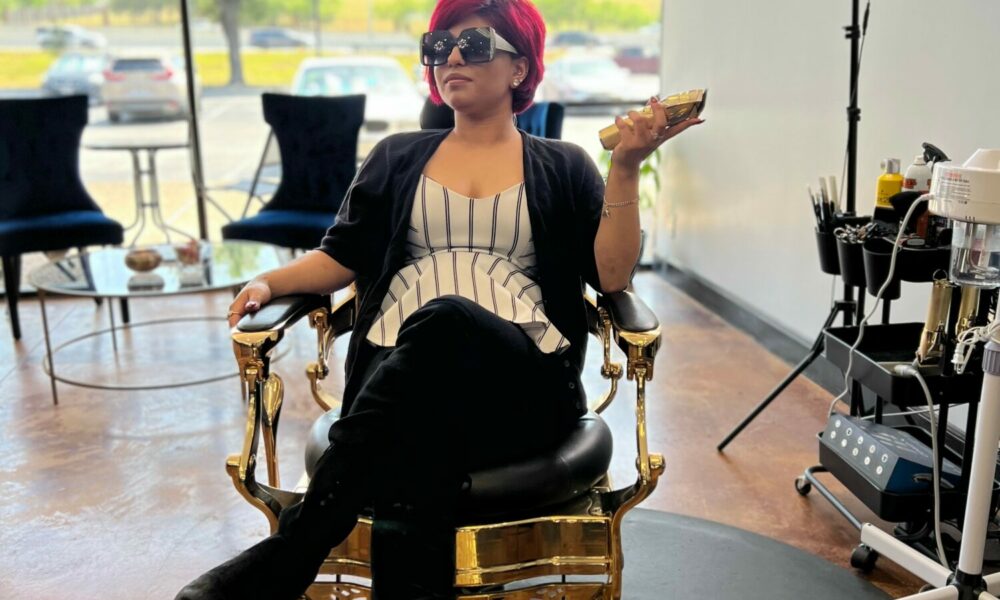 Today we'd like to introduce you to Honey Styles.
Hi Honey, so excited to have you with us today. What can you tell us about your story?
Growing up on the south side of town I watch my mom study cosmetology. I remember how beautiful one of her student mannequins came out and I thought to myself, "hmmm I wanna do that," not thinking I actually would. My mom use to take me into her salon at the mall and sweep floors for her and another stylist at style America when I was about 8yrs old or younger and one of her stylists tipped me.
That was cool and I'll never forget the first time I volunteered at a salon at a young age. My mom tells me that my brother and I use to cut each other's hair when we were like really little and I think I remember that. When I started going to middle school, I was participating in sports and a Symphonic band where I played the trumpet for McAuliffe middle school.
I was selling candy for our middle school band and my dad inspired me to start selling candy for myself because it didn't make sense why I was selling $300 just to go to Six Flags when Six Flags tickets cost 60 bucks at the time and there was like 30+ kids in every 8 periods. I thought it was funny but little did I know it was just grooming me to be a better hustler.
I would buy these candy bars at H-E-B for two for a dollar unfortunately now the prices went up they're $.79 a chocolate bar. Now you almost have to double your price to even make a profit. I remember when I was a freshman in high school I saved up enough money by selling candy to buy myself or to rent a limo for my quiñceanera. Some kids sold other things I sold candy. As I can recall, I sold candy all the way till my sophomore year in high school and that's when I started my career.
I went to SouthWest High School and started my career in cosmetology where I participate in SkillsUSA at the age of 16 years old, but didn't pass my practical till 2020 due to some bumps in the road. I started working on a movie with one of my friends I went to high school with called "Hurtful Love", I wanted to be an FXMakeup Artist making Prosthetics, hair and makeup. I learned a lot, especially about the time and work it takes to make a movie happen.
I remember thinking I wanna be able to do it all when it comes to cosmetology and backstage artistry. By the time I began putting things into motion TDLR let me know I had about a month to pass my practical before I had to redo the class course. I never busted my back so hard making sure I did everything I could to pass. I watched YouTube videos after YouTube videos and studied for my exam, memorizing each step and the order to perform these techniques.
I did this all in a month. I took my test, and I was so nervous and anxious, I didn't have money for a tutor but I still managed to figure out the Texas state board exam on my own. On that day, I didn't receive my test results, but when I received it in the mail that I had passed I actually cried. At that moment, I realize I learned that if I work hard enough and I believe that I can do it I can literally do anything I want and set my mind to. That moment changed me for the better.
In my first job as a cosmetologist, I worked at great clips, I didn't think I was gonna get the job so I'm very thankful that they gave me that opportunity to start my career in the hair industry. It used to take me two hours to just do a two on the side and a quick trim on top now that takes me like five minutes, but I still take my time.
After I worked at a Barbershop called ServiceCuts barbershop and I really learn how to cut hair. I learned new barbering techniques which change my life for the best. I met a lot of great people and other barbers who have been in the industry way longer than I have who have shared their stories with me and I learned pretty quickly from both jobs and from my fellow coworkers as well.
I can't thank them enough for what they have shown me. They inspired me to start barber college so I can be a licensed barber as well. I am currently going to Eyes On Me Barber college where I will be receiving my barber's license. It is 2022 and I have come a long way in the three years that I've been in the Cosmo/Barbering game, as some would call it, and I love every second that I've been doing it.
I've been to some shows and events and I've watched other artists compete and show off their skills rather in my industry or the music industry and I see how they network and maneuver in our artist and entertainment industry. I take pride in my work because I work so hard to get to where I am today. I plan on doing more things and changing up the game a little bit, just a little bit.
I like to do things my way because I am an artist and I believed to be an artist is to be creative and different otherwise, we're just all cookie cutters. There's nothing wrong with being a cookie cutter, I love cookies, but I want to be the best cookie cutter. These past few months I've done some extraordinary things.
A few months ago I was at a bar called Deol bar off by the UTSA area, and a gentleman came up to me and was explaining his bad haircut that's why he wearing a hat that night. I told him I can fix it and I can do it right then and there at the bar. I didn't think he would let me do it but he let me and the experience I had was fantastic.
We went to the restaurant across the street and I had him sit down on the curb and I started cutting his hair under a street light. There were people leaving the bar at about 1:50 am and they saw this and it just turned into what I like to call a mini hair show. People were amazed by what I was doing and thought it was really cool, I didn't think it was gonna have a strong impact nor would it have a strong impact on myself and that inspired me to be an on-the-spot Cosmo barber.
I started thinking of new ways to be a mobile barber. I didn't just want to be a mobile barber like a house call mobile barber, I thought, "OK so there are venues where people show up backstage and they fix up the performers and then there's a Mobile Barber where they go to houses," I want to be considered an artist, I would like to be considered more than just your local mobile barber. I want to be that stylist, when you say jump I say how high.
Then I execute whatever service I can provide on the spot even if it's life, and you feel good too after leaving my chair. That's my main goal for my clients to feel refreshed, happy, and feel good about their appearance and their experience.
As long as I can have fun along the way it makes my job not a job anymore it makes it feel more like a career, a hobby, it makes it fun and enjoyable, and I believe I am making the right move so I never have to work a day in my life. My most recent big event that I had the opportunity to be a part of was July 8, 2022, I was asked to be a vendor at 800Live nightclub.
I was very nervous the night before and even on the day off and when you have the right people surrounding you it kind of puts you at ease. Not only did I get the opportunity to cut hair at this underground venue from 10 PM to almost 5 AM I also got to meet and see other musical guests and got to really promote my skills. The first time I cut hair there DJ EricMonster had me cut up his hair before his performance set.
That was a fun opportunity, I have never done that before. Then I ended up cutting backstage at 800Live for one of the promoters there and then the next thing I know I'm asked to basically do a pop-up shop. It was super fun and entertaining and really it's been the thoughts that I've had in my head and it's crazy how it's just becoming a reality.
I see this as the beginning of my career path and I'm excited to see where I'll be going on this journey as a professional stylist not only working in a shop, behind a chair, but being the best mobile barber in the world, because I say I am, and I believe that I am and sometimes that's all you need to be successful.
Can you talk to us a bit about the challenges and lessons you've learned along the way? Looking back would you say it's been easy or smooth in retrospect?
It hasn't always been a smooth road because nothing comes easy. There's gonna be blood, sweat, and tears and I've been through all three, but without those struggles, I wouldn't be me and I wouldn't have been able to grow into the hard-working woman I am today.
There's been plenty of time where I've cut my finger with my shears, that's the blood, and the sweat was the hard work I had to keep doing and keep picking up my head every single time I felt down with emotional stress that I have gone through in life rather it was family, relationships or just working on building my career.
You gotta put in the work because if you don't put in the work how do you expect results, and tears some were happy and some were sad, and that's life and in life, you just learn to overcome those hard times and grow up with a single mother with four kids.
Watching that you learned how to overcome those struggles and you learned that if a strong woman like that can do it, a strong woman who doesn't have that can literally conquer everything and anything and I really do look up to my mom.
I've seen her go through a lot of struggles and heartache so a lot of times I believe if she can do it then I can do it too and I've proven that to myself many times and I give myself a pat on the back because I'm like, "dang girl you did it."
Thanks for sharing that. So, maybe next you can tell us a bit more about your work?
I am a licensed Cosmetologist and future Class A Barber, I specialize in men's cuts and am known for wearing sunglasses when I'm on the scene and having an upbeat friendly attitude with friends and people I meet, always stunning my hard work.
I am most proud of my siblings for always being themselves and supporting me and not always great decisions, watching them grow into the grown adults that they are is rewarding.
What sets me apart from others is that I hustle hard and stay motivated in everything I do and try to have fun and be creative. I love what I do and I value my time so it's always worth the effort I put in, and I believe that's what makes the people around me feel good as well.
How can people work with you, collaborate with you, or support you?
When the opportunity is there for other artists to collaborate with me it's usually at venues, nightclubs, shops, and some house or after-party events.
The support is always there rather it's a following on social media or being present in person.
I am usually open about working with pretty much anybody that's a headstrong motivated artist because I learn other techniques and ways to be the best that I can be and I love giving opportunities to others so they can execute their goals the same way if not better to be our versions of success as an artist.
Contact Info: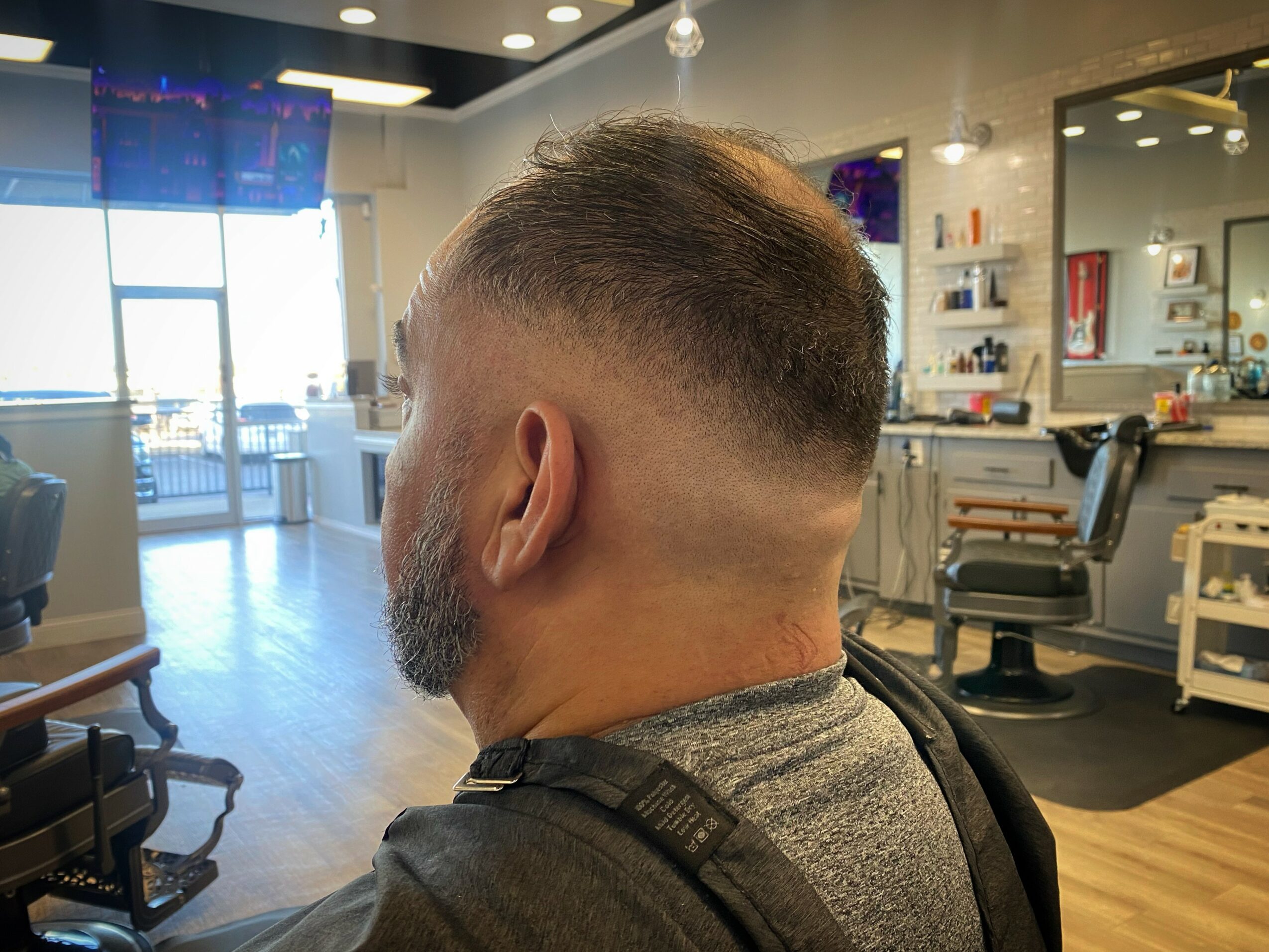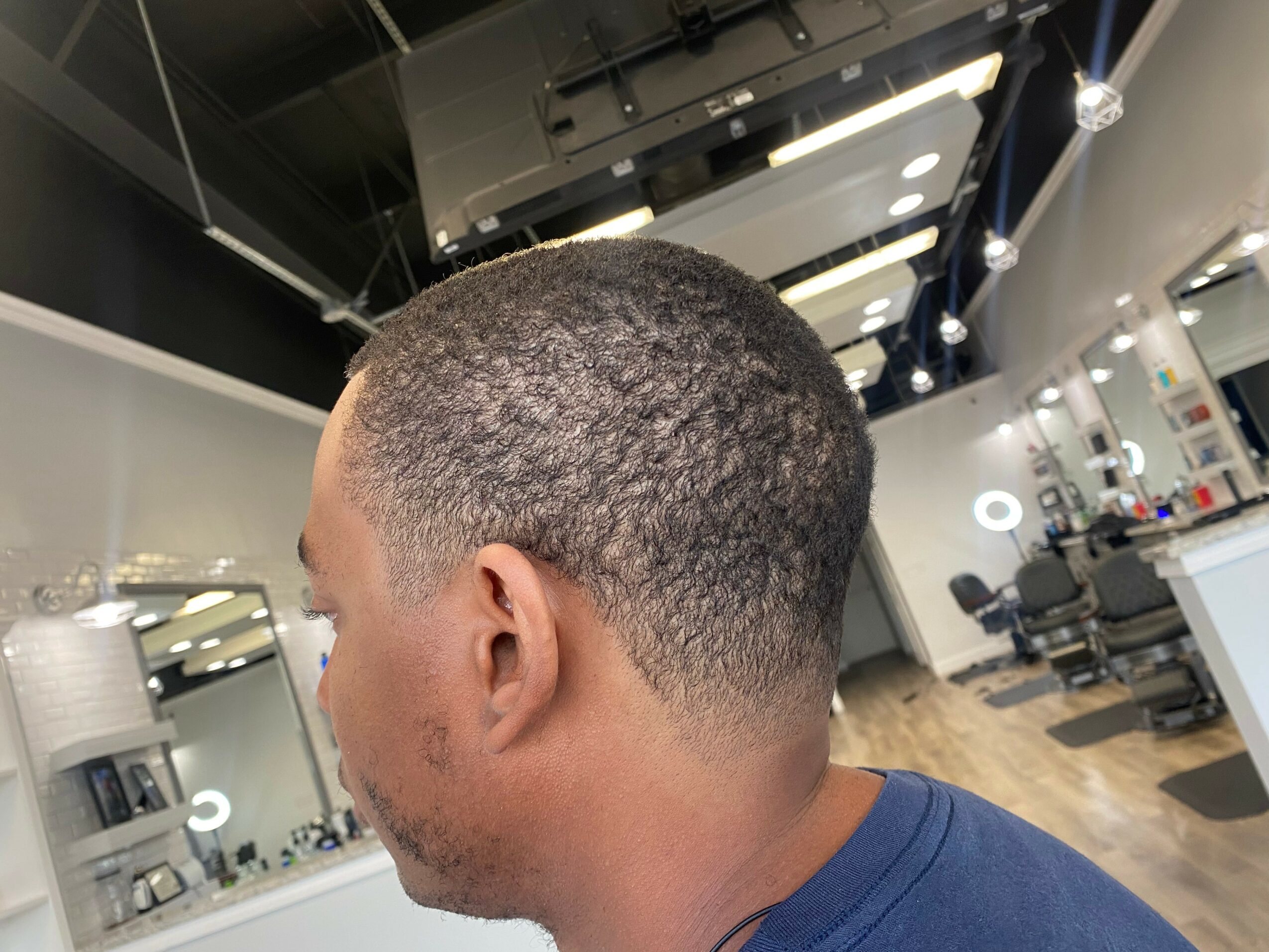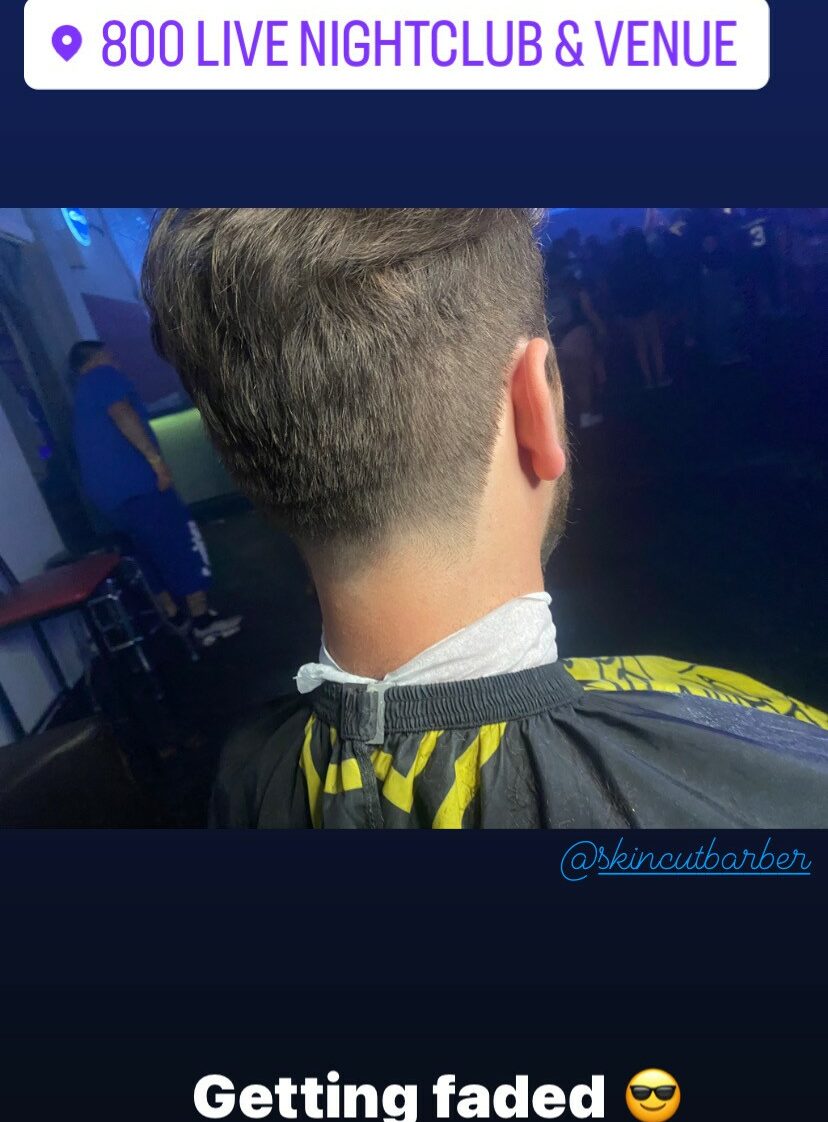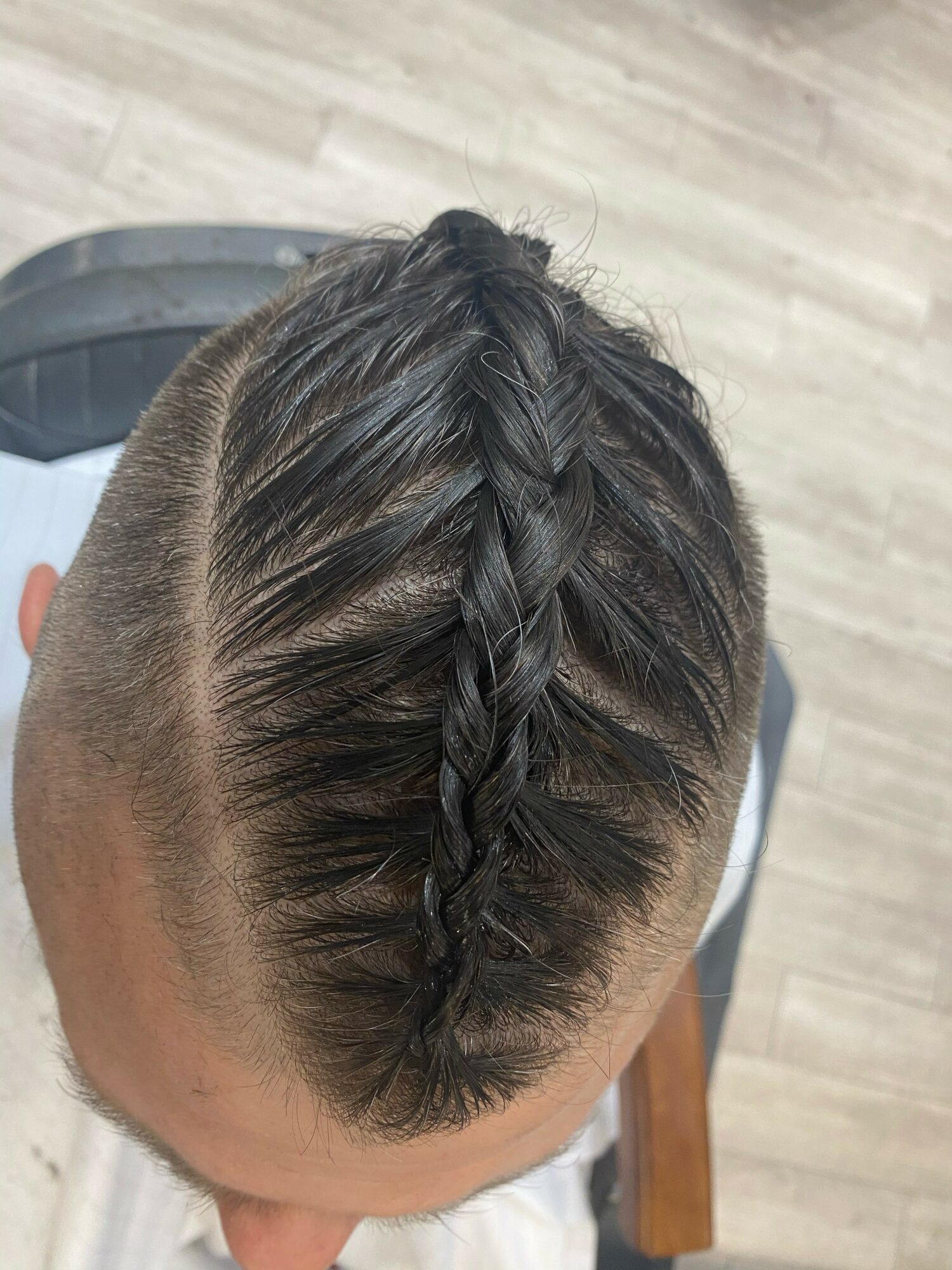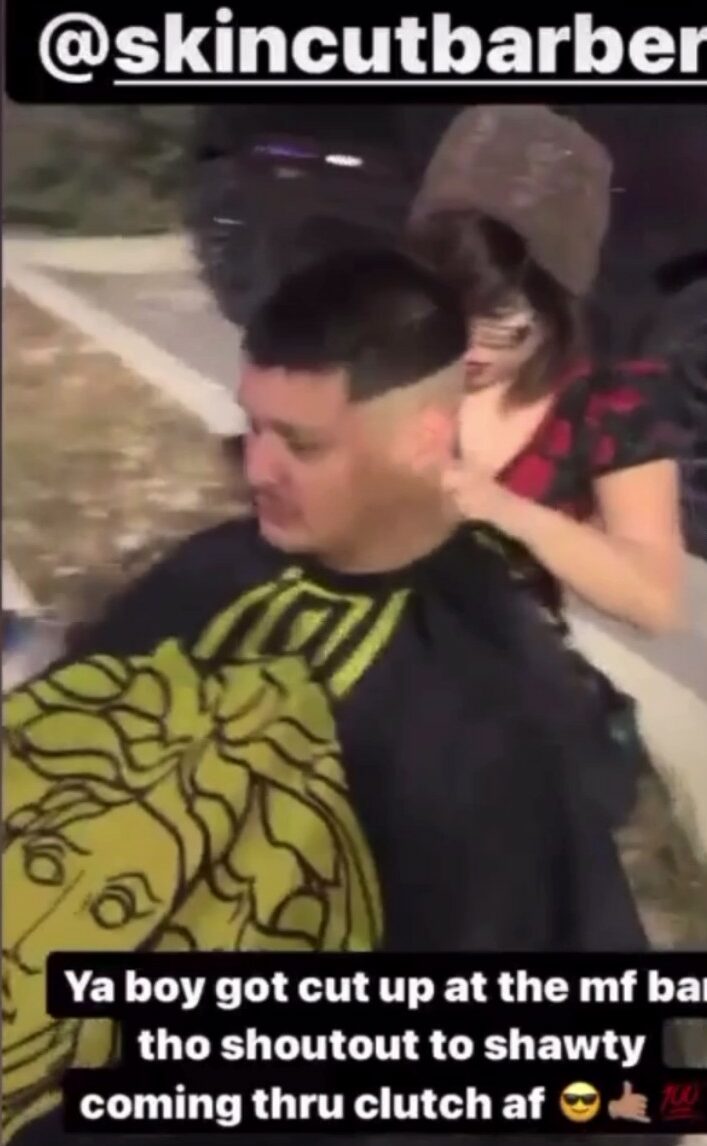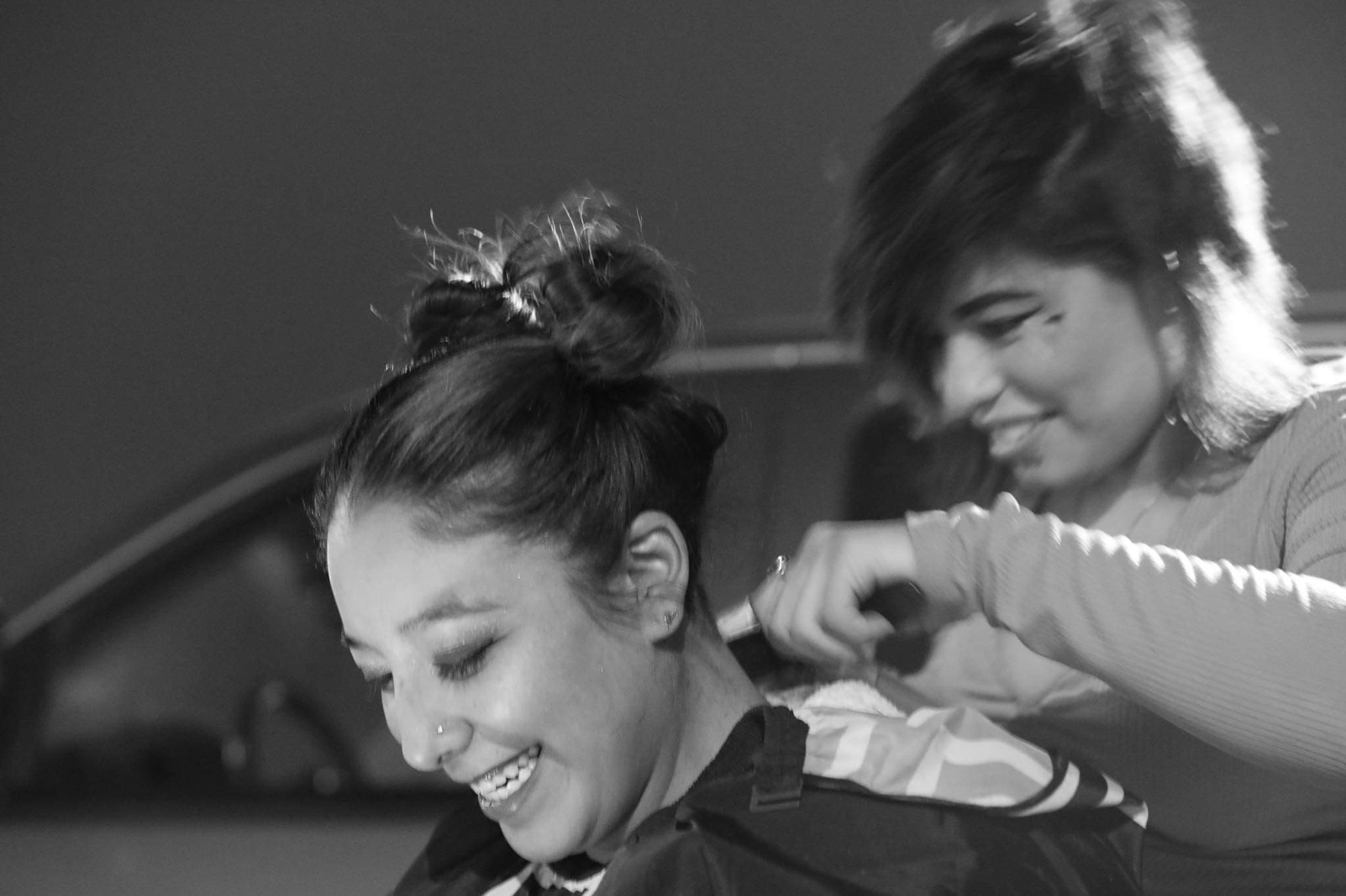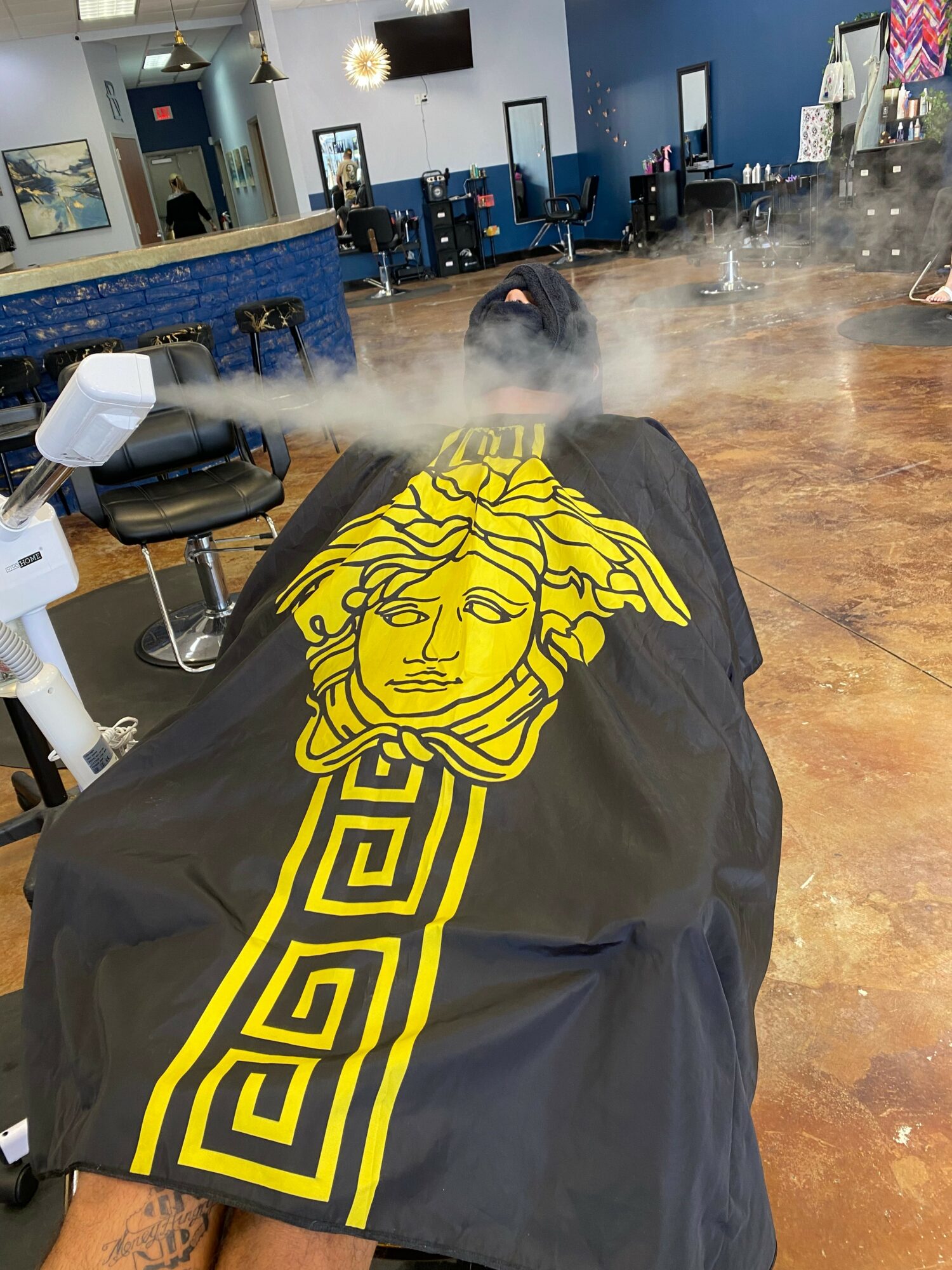 Image Credits
Honey Styles, Daniel Torralva, and Jackie Speculators
Suggest a Story:
 VoyageSanAntonio is built on recommendations from the community; it's how we uncover hidden gems, so if you or someone you know deserves recognition please let us know 
here.