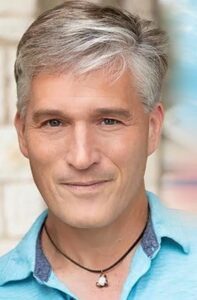 Today we'd like to introduce you to Michael André Ford.
Hi Michael, thanks for sharing your story with us. To start, maybe you can tell our readers some of your backstory.
My name is Michael André Ford, and I love living in San Antonio for 2 years now!
I spent the prior 10 years in Austin before moving to SATX. And I would describe San Antonio's vibe as being really relaxed with a cool "live first, work second" atmosphere. The big hills up north are my "home," where I run often.
I am originally from up and down the East Coast and was born in Florida.
As a kid, I grew up mainly in Washington and Annapolis. Phillips Academy Andover was my high school north of Boston where I spent 4 years before attending Middlebury College in Vermont and graduating with a degree in International Politics & Economics.
Both my parents passed when I was young. My dad died off of Italy in a Navy F-4 jet crash in 1970. My Mom passed when I was turning 23. Their departures were definitely a big part of my life path later on here in Texas.
My first "real" job in the 1990s was on Wall Street in New York City for a few years before I entered the world of business public relations, which I turned into a successful career.
I spent 15+ fun years lining up interviews between "experts" on one side and journalists on the other. The focus was mainly on business people and putting them into The Wall Street Journal, The New York Times, Financial Times, etc.
You know you are working hard and perhaps too much so, when people on NYC elevators would compliment you as having the fastest thumbs they had ever seen. Those were the days of the Blackberry and that little keyboard!
In 2008, I personally set up over 1,100 media interviews and was making over $200,000 at a giant, global law firm.
I worked around the clock and thought I was having lots of fun. Luckily, I've been a lifelong runner and so would balance everything out by doing a lot of runs and races in Central Park and travel too to races in the US or abroad.
When I was out and about in New York, everyone would always ask if I was from California. I have blonde hair, had a high or energetic vibe, and was hopefully quick to smile. I would always chat with cab drivers, security guards and so on. Yes, I regularly talked to total strangers!
A sudden lay-off in 2009 (when the Lehman crisis was in full swing) came as a total shock and put my PR career to an end. 72 of us got just an hour's notice. It was a law firm with over a billion dollars in revenue.
I probably was the only one secretly excited, because I had always wanted to leave NYC. I had lived there for 4 years halfway through high school and college in the 1980's and felt that that had been enough concrete even back then.
So here I was feeling a little bit like that Kurt Russell figure in that old film "Escape from New York." I didn't have an eye patch but I did want out of the Big Apple! But I had no game plan and no reason to leave a perfectly good job.
Now, here's another random tidbit that I think we all have experienced in one form or another. in our lives.
A little voice years earlier had caught me exiting an airplane in Austin on my first ever visit to that city. It told me that I would one day be moving to ATX in a very matter of fact manner. The voice sounded like mine.
I am reminded of that 1980's TV series set in Hawaii called "Magnum PI" that always mentioned his "little voice." This was totally it! Except I did the typical thing and shrugged it off entirely until 2007, when I bought a home in ATX.
By 2010, I had settled into Austin and that's when I started having a lot of little occurrences that helped "open me up" to the possibility that there may be more going on than just what our "thinking" tells us.
Now all of my details won't help anyone but early on I started hearing Angels, seeing Angels and more. I grabbed a camera too and started snapping away.
Flash forward to today and suddenly I am hopefully America's most fun "Angel Intuitive"!
Yes, you read this right. This is now a "woo woo woo" or spiritual story. Pick whatever label fits best, except this really may be something entirely new, because people now get their own direct experience seeing, hearing and feeling.
Today, I pull back the Veil for people so they can connect to the Universe without a barrier (aka thinking).
A person literally gets to meet, hear and see Angels and many other loving figures like Mother Teresa, Sai Baba, Plato, Mary, etc. They may also meet passed over loved ones and pets, if they can own the Angel part first.
So, in a way, you could say that I never left my PR job and am still doing really cool introductions!
There are photos of actual Angels but people may also just see directly, eyes open. And the same goes for their passed over loved ones and pets. I am not kidding when I say this is entirely direct. You and Angels do all the work!
All languages are spoken. And a person can literally get any help they need on the spot. Any topics! Allow, Ask & Listen! An Australian once got 48 pages of answers over the course of 9 hours.
That's a lot of time and I am not going to sit there for that long. I simply set up everything and check back in.
Back then, for that person, I remember going on a trail run during one of those 2-hour breaks! Fun!
I am not sure if everyone has heard of the "Long Island Medium" Theresa Caputo or Hollywood Medium Tyler Henry. They have had various TV shows on-air for a lot of seasons by now and are very personable.
These classic psychic types do their work in a way that means you must rely on them entirely.
I roll in the opposite direction. I empower a person within to get everything directly. They don't need me again.
If a person wants to reference athletics and that concept of being "in the zone" then that's what we are talking about but here we are talking about being off the field and just in the present moment.
If you're an artist, musician, dancer, etc., you know what I am talking about already. There's a flow. It's called Love!
I help people trust their own hearts more so they can do basic listening, feeling, seeing, smelling and so on.
And, again, I try not to tell anyone very much.
In fact, my belief is that everyone is fully capable of growing in their heart to experience more Love, Awareness & Support in the present moment.
We obviously all have had amazing experiences in our lives but they sometimes tend to be few and far between.
Now, people may begin to experience more joy, peace and happiness, for absolutely no external reason at all.
People may meet their Guardian Angels, and I mean full on! Yes, standing there before you, with and without wings. You might as well get it both ways when you are with me.
Meet the actress Audrey Hepburn too. She's fun!. Yup, she's an Angel who's available too.
Remember that thinking itself is the only obstacle. You know this in golf! Think too much and you miss your swing. Why would it be any different for the other parts of your life?
Alas, for all of us, generally speaking, thinking rules the roost.
There are often life concerns that are very real that can overrun our thoughts.
This is about briefly stepping out of what you know or think to get into your heart and to get help.
The degree of difficulty involved can seem like some complex Olympic dive from really high up!
I'm here to assure everyone that if you know how to operate a pen, brush your teeth, fall asleep at night or flip a light switch on a wall to "on" that you can do this. You are that light switch! The "on" is you being in your heart.
That's just called being open. (Don't worry about being too open either because all of your thinking will come back!)
What do you get to remember? That the world with its mysterious ways is much bigger than any of us truly can imagine.
What's super fun about this is that everyone gets it "their way."
From India? Ireland? Southwest Arizona? Japan? Hawaii? Those people get it their way, with some Angels helping everything along. All languages are spoken.
As you meet Angels, it dawns on you that everything and everyone may really be interconnected after all.
I think the biggest takeaway for us all, even if you never actually meet any Angels, is that you can be happy now, in this very moment, without a single reason!
That's right. The basic message perhaps is love more and allow more. Let go of details and enjoy Life!
The concept of Angels actually existing can be tough to swallow for some.
There's a Winnie-the-Pooh saying that handles this well: "Everyone talks to animals. No one listens!"
That's really all of us in life as we go through our typical day and we are up in the brain.
We hardly pause to listen to Life, to our inner voice, to others or to take a slight break to enjoy the moment! It's really easy to be extremely busy with life or entirely caught up in it.
So, my other quick messages are as follow… Breathe. Focus on the Good in life. Listen too!
Those are the main messages here in addition to suggesting that we could all use a little more kindness and gentleness. First, you've got to dish out that kindness to yourself whenever you can remember. That's called self-love.
Then you can practice with others!
Sometimes the person next to you or a stranger just needs validation via love and compassion.
A smile changes any moment! So too does laughter or a few kind words. Even a wave or wink works wonders.
Be compassionate to all! Do it!
So, for a bunch of years I've been assisting very brave people from all around the world to meet, hear & see Angels, to get answers, hugs and see too. It's been an amazing journey, with tons of rejection and lots of yes's!
Who's already met and seen Angels?
Hundreds have, including those with some pretty notable backgrounds or who have worked or taught at the following places:
– UC San Diego,
– Columbia University,
– Stanford,
– a Buddhist Chaplain in Prague,
– a Miss USA,
– a Miss Hawaii.
– the Buddhist teacher from a Jack Canfield documentary,
– Esalen Institute,
– Omega Institute,
– a spiritual director from Canyon Ranch,
– a well-known happiness expert,
– a top executive at Austin City Limits,
– a head of the Austin Opera,
– a Naval Academy graduate and so on.
No matter one's background, there's always room for expansion and improvement for us all.
Credibility comes super easy since a person does it all directly, and there are photos and so on.
And this whole concept is catching on. Suddenly I am showing up on 9 podcasts this year so far. I was in a New Zealand online magazine article too, where the author got to experience some "impossible" happenings.
I like to remind people that everything is doable and that only our thinking says "no way!"
Get out of your head once in a while to be in your heart and watch what happens in that moment.
That's when you will truly sparkle!
Alright, so let's dig a little deeper into the story – has it been an easy path overall and if not, what were the challenges you've had to overcome?
Wow, such a great question and totally to the point. There have been, of course, some real, tangible struggles.
First overall is how everyone out there rolls or reacts to the concept that Angels might exist.
This is especially true after they've done the service and actually met Angels! That may sound truly odd. After all, they just met Angels, sometimes for hours and hours at a pop.
But people can tighten up a week after they've experienced Angels firsthand.
It's not everyone – just a small percentage. And who can blame anyone for some thinking kicking in after the fact?
It happens to all of us in so many other parts of life after certain events, if you take a moment to consider this. It's what PTSD is all about. A state of mind. And a set mind happens to all of us, sometimes for decades!
It's good to think about thinking for a second.
It's not anything tangible. By that, I mean thinking itself cannot give a hug to a family member or your dog. That's an actual hug. Thinking cannot mow your lawn. Thinking cannot be love in any way. That's Love itself!
In fact, thinking's real job is generally to get you out of love (or your heart) as often as possible.
If something happens to you in life, do you say: "Wow, this is my opportunity for growth or my next big stage in life!" Probably not! If you are like most of us, then you usually react with "My problem is…"
Welcome to being human and loads of thinking, folks!
If a person reacts, it serves as a reminder to have extra patience, compassion and, hopefully, a greater sense of humor. It never gets easier but the sting definitely goes away faster.
So what's up with all of this again?
This Angel service is unique enough to the point many communities (e.g.,, spiritual, wellness, publishing, etc.) are unused to embracing it.
I have literally gotten thousands of rejections, even from groups or people on the forefronts of wellness, holistic or spiritual stuff who should be or still are pro-Angels or whatever you want to call any of this.
It's just some human thinking a bit like the old Humphrey Bogart movie "Casablanca"! "I'm shocked there's gambling going on in this casino!" It's that sort of a scene.
Thinking isn't going away for any of us anytime soon.
What's the upside here?
Tons of ordinary people all over do just fine meeting Angels and surprise themselves with how open they are!
Again, for all the no's, I have received a veritable flood of yes's too. There are 70+ testimonials up at the website.
One of the coolest experiences is how many do this all with grace, ease and joy. There are just some people, both young and old, who take to this like a duck takes to water.
You give them a basic step and they get it done instantly, asking, "What's next?"
It's so reassuring to see so many who can let go on the spot and move so quickly to their heart.
They make it look easy and just have fun!
It's a reminder to all of us that we all have really big hearts in spite of what we tell ourselves or hear from others. Our "life stories" tend to get more complex as we get older and we may even believe them entirely!
We are all the figure "Scrooge" from that Charles Dickens book (or movie) "A Christmas Carol."
That may not sound that great since we all tend to think of old man Scrooge as that really mean figure at the movie's start.
After all, he is a huge jerk! Super complex. He has dental floss for a connection to life. He's just about money.
We all forget that by book's end (79 pages later!) that he is the nicest person on the planet and still a great business person too. He shares joy with everyone he meets on the street. A human fully in his heart! What fun!
What we forget even about this story is that Scrooge is a metaphor for all of us in our daily life.
There's a pendulum that swings constantly each day for all of us as we leap between thinking and our hearts.
And that's another message here.
Learn and appreciate the difference between Thinking and Awareness (the heart).
That's the key to life and our own happiness..
So, there's been an unusual amount of rejection over ten years. You just have to roll with it, wish people well in general and totally move on!
For me personally, all the rejection is an opportunity for a broader, gentler perspective and not to take anyone too seriously, especially me! I'm firmly on my path and taking my steps daily.
I am here to remind everyone that a little more kindness and gentleness go a long, long way in life.
And that anyone can meet their Angels anytime and anywhere. No Limits!
Thanks for sharing that. So, maybe next you can tell us a bit more about your work?
I help anyone connect with their potential by introducing them to Angels who can answer any of their questions and help them learn more about their unique life path in life. You get to also see Angels and many other loving figures, including passed over loved ones and pets, standing before you. It's a lot so I "babystep" a person there.
Everything is direct and private. I make the introductions but do not need to see their questions or answers.
That means a person does their own listening. All languages and dialects are spoken. Get any level of detail for any topic.
A person from India gets their answers in Hindi or Telugu. From Japan? Get your answers in Japanese.
This is essentially spiritual guidance without dogma.
Please see my website as there are tons of details to choose from: www.MichaelAndreFord.com
For years, people would ask Angels directly: "What does Michael do for people?"
So, for a better understanding of my role, here are some of those answers that people donated back to me:
Helping People See, Feel & Hear Angels
Helps You Open Your Heart
Helps Connect You with Your Potential
Shows Path Ahead & Gives Comfort
Gives & Teaches Compassion
Intuitive Development
Helps Others Find Who They Are, What Their Purpose in Life Is & How To Get There
Helps People Find Their Lost Paths & Joys
Introduces You to New Sources of Wisdom
Connects You to Parts of Yourself That Have Atrophied
Keeps You Working on Yourself
Shows People the Love Inside
Helps People Open to Support & Connection to the Unseen
Brings Fun Playful Energy
Clearing Energy & Tools
Parent, Coach, Friend, Consultant, Surveyor, Healer, Non-Conformist, Teacher, The Boatsman, Free Spirit, Shaman Friend, like a Midwife, & Aide
Helps You to Search for Your Answers, to Find Others & to Express Results
Assists You to Uncover a Path, Pushes You Forward & Encourages
Focuses People on Positive Energies
Makes Cosmic Connections
Shows the Way through Many Questions to One Answer
Get Everyone Singing from the Same Music Sheet
Opens Heart, Helps You to Remember Why You're Here & What You Exist to Do, and Helps You Stay on the Path
Helps You Expand Your Gifts
Assists You to Get In Touch with Your Inner Being
Loves Himself for Others to Experience
Teaches More is Possible & Unwavering Confidence
Helps You Out of Your Head & Into the Heart
How to Take Your Skills to the Next Level
Teaches Validation, Confidence, Understanding & Faith Itself
How to Find Your Energy & What You Should Already Know
Wants Everyone to Know Their Angels
Wants Us All to Have Peace
Teaches That You Have the Power to Change & Be What You Want
Makes People Smile
Shows Possibilities
Spiritual Guidance without Dogma
Helps You to Meet & Tame Ego
Shows Other Healers How to Expand
Shows What's Always Been in Life & Around You
Teaches How to See Things Differently
Assists with Overall Wellness
Helps You See Bigger Picture, Especially When Stuck in Old Orbits
Shows People Their Worth & Purpose in World
Brings Out Warrior Spirit Coyote Medicine
Moves People into Their Heart
Shows a Clear Path with Clear Goals & How to Act on Them
Opens the Door to "Our" Realm for Others to Experience (Archangel Gabriel said that one.)
Sees & Photographs the Energy of Guides, Angels & Elementals
Supports You to Grow in Wisdom
Provides a Way to Discover Your Inner Answers
Supports You to Channel Your Highest Self
Helps You to Lose the Ego & Relax the Mind
Acts as a Resource for Other Knowledge & Guides
Fills Heart with Love so You can Connect Above
Creates Your Call to Action with Angel Process
Comforts You & Reiterates What You Already Know
Teaches You to Notice Things – What's Right in Front of You
Helps People Connect with Personal Angels & Angels He Knows
Provides Opportunity for Growth & Expansion
Teaches Other World. Spirit.
Helps People to Find What is Needed Within Themselves Instead of Seeking it from Outside Sources
Helps You Look Past Distraction
Validates Your Truth, Encourages Your Track & Sees What You Lack
How to Connect The Dots & Make the Sum Larger than the Parts
Teaches What You Know, Mindfulness & Spirituality
Opens Your Door, Self Love & Let Go of the Past
Wants to Rid the World of Anger
How to Love Yourself
Helps Others Find Themselves
Teaches Opening Openness
– end –
We'd love to hear about how you think about risk taking?
"Getting out of the comfortable path, that's what exploration is all about." – Story Musgrave, NASA Astronaut
This quote above says it all.
I walked away from doing public relations to do something truly extraordinary and unusual. This is a seldom trodden path. It definitely felt like a risk at the outset.
Luckily, I also know I am being guided. The photos and people having direct experiences make this a pretty incredible journey.
I never know what is going to happen next. That's a good thing because then I am continually surprised and amazed at everything. This challenges me to stick with the moment and stay as light as possible.
Pricing:
$4.99 for my short "Listening to Angels" book at Amazon: www.Amazon.com/author/angels (actually written by Angels!)
See Auras (20 minutes/ $50)
Meet Your 1st Angel (for those unsure!) (40 min/ $120) – meet an Angel named Joy and get some confidence
Hear, Feel & See 3 Angels (1 hr/ $250)
Hang with 6 Angels (Michael + Gabriel!), 3 native American Chiefs plus Mother Teresa, India's Sai Baba & Tibetan Buddhist Lama Chögyam Trungpa (2.5 hrs/ $550)
Contact Info: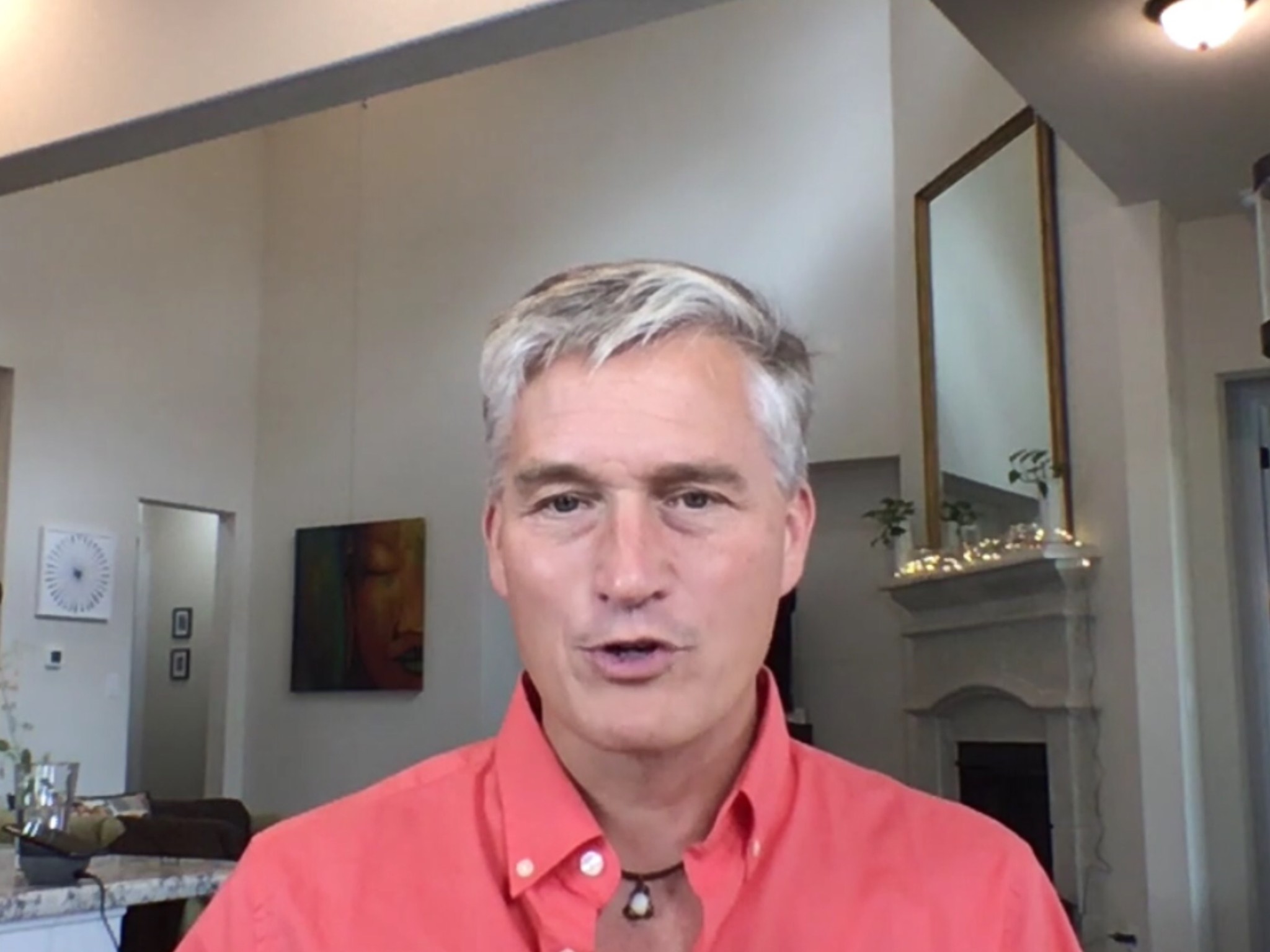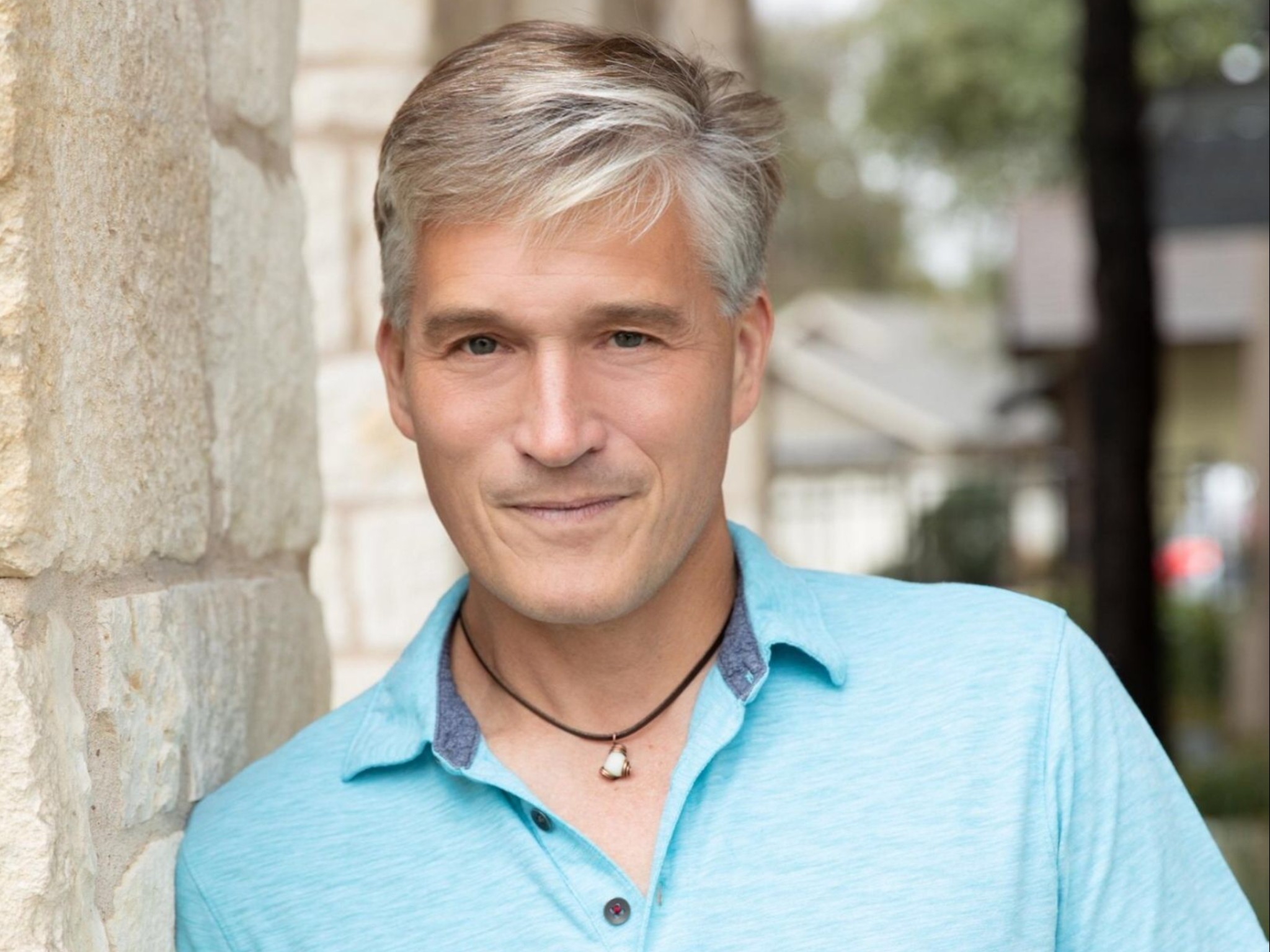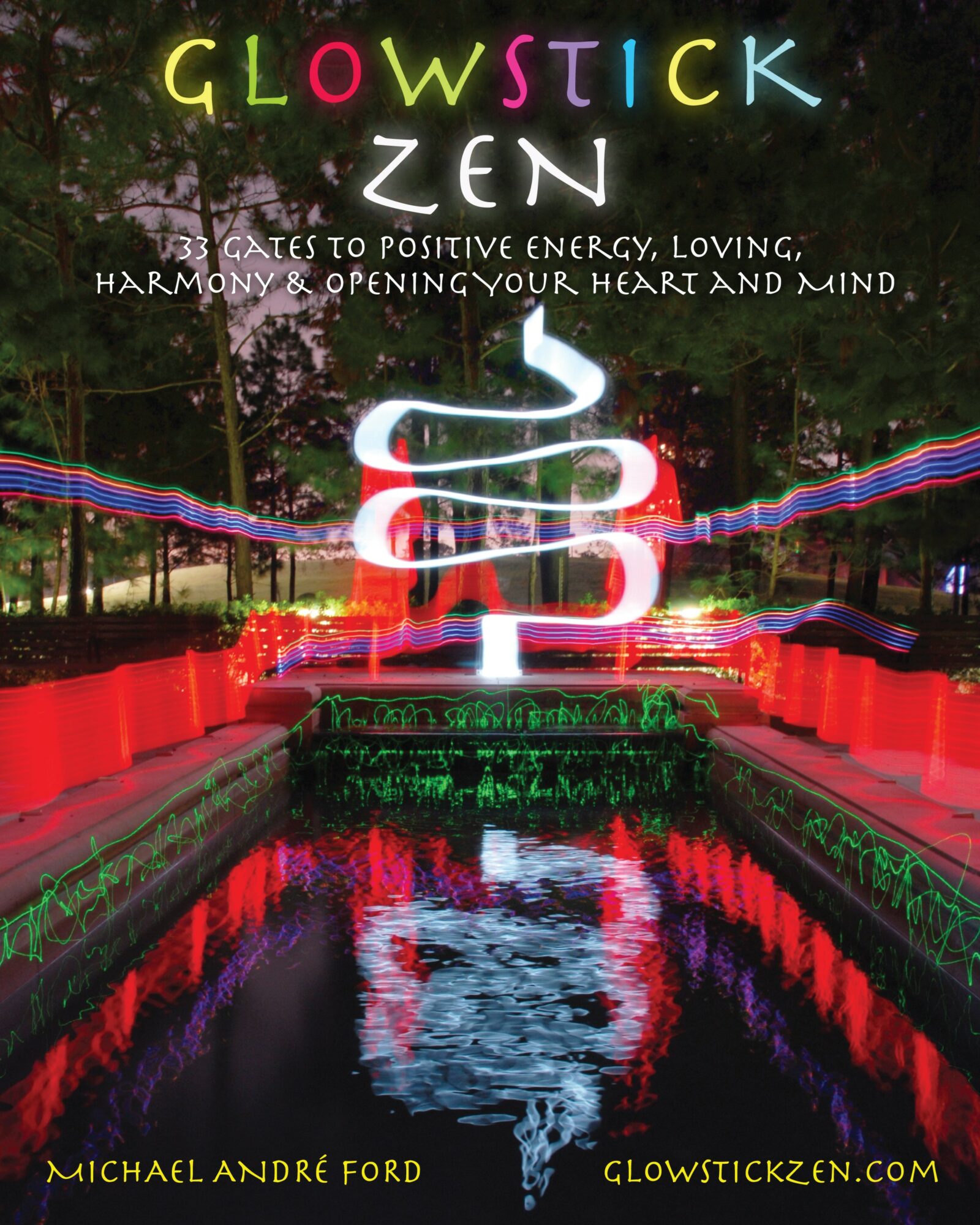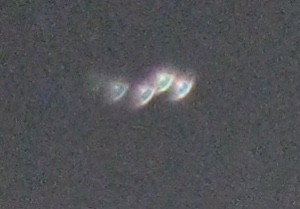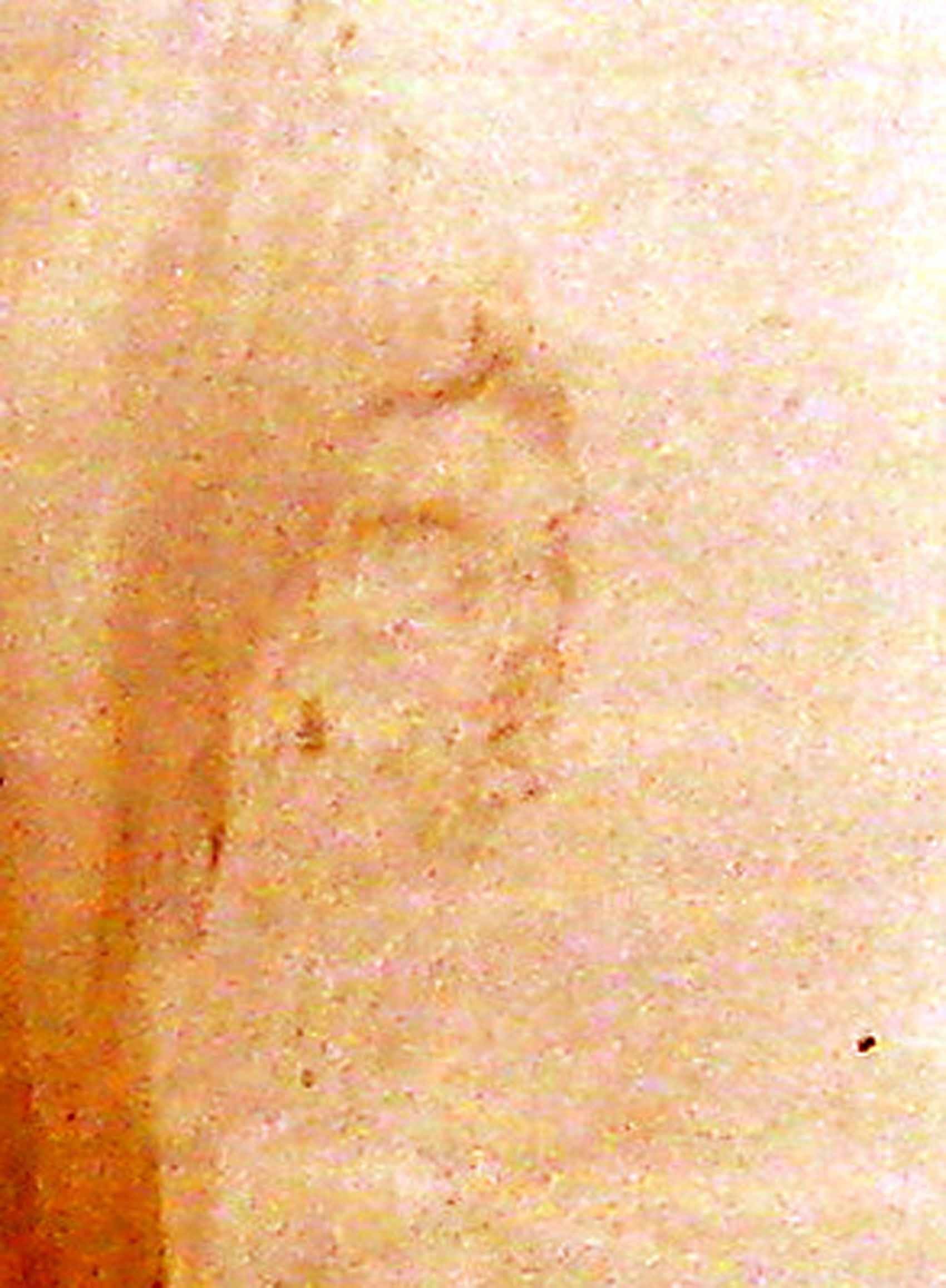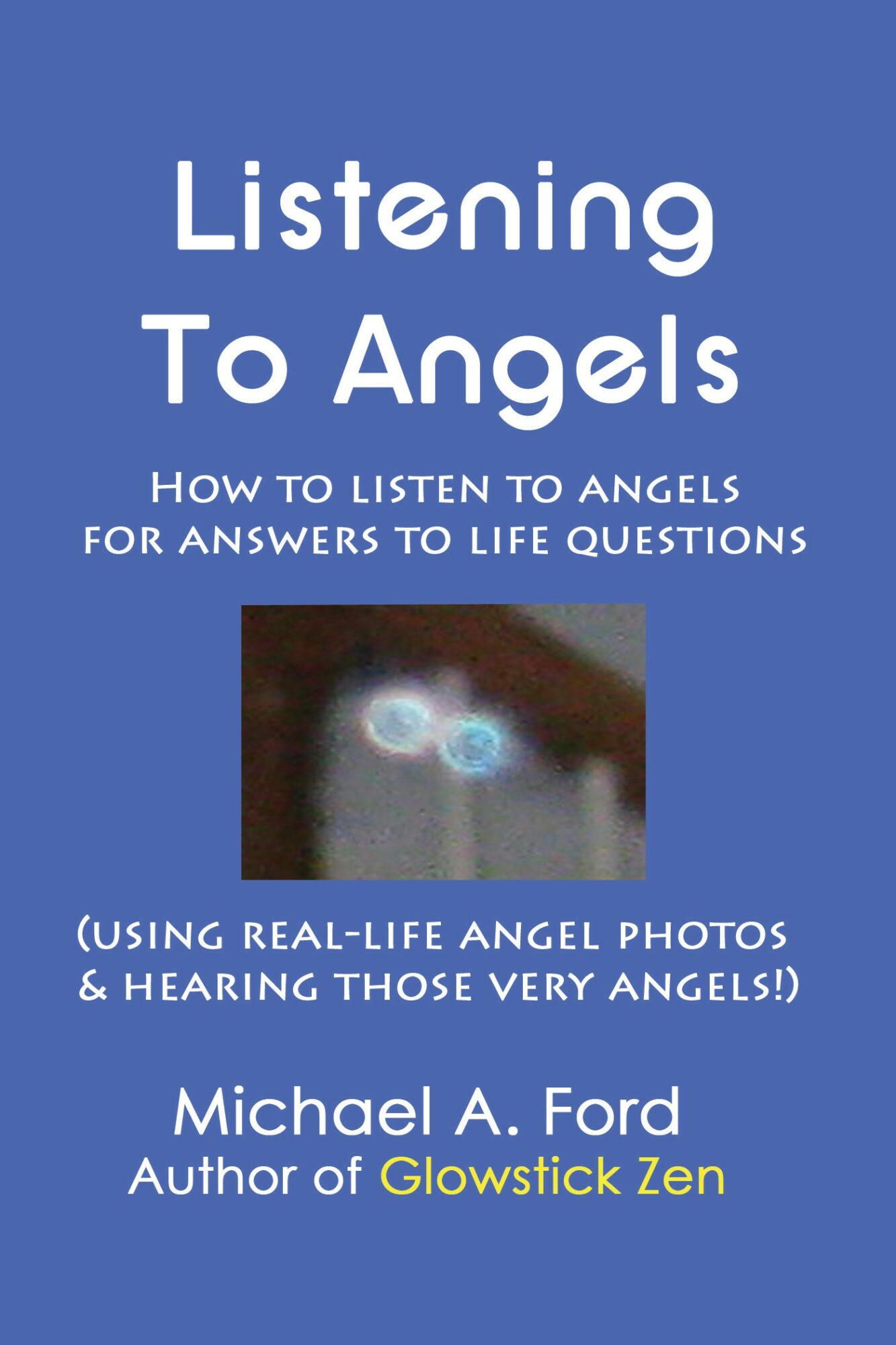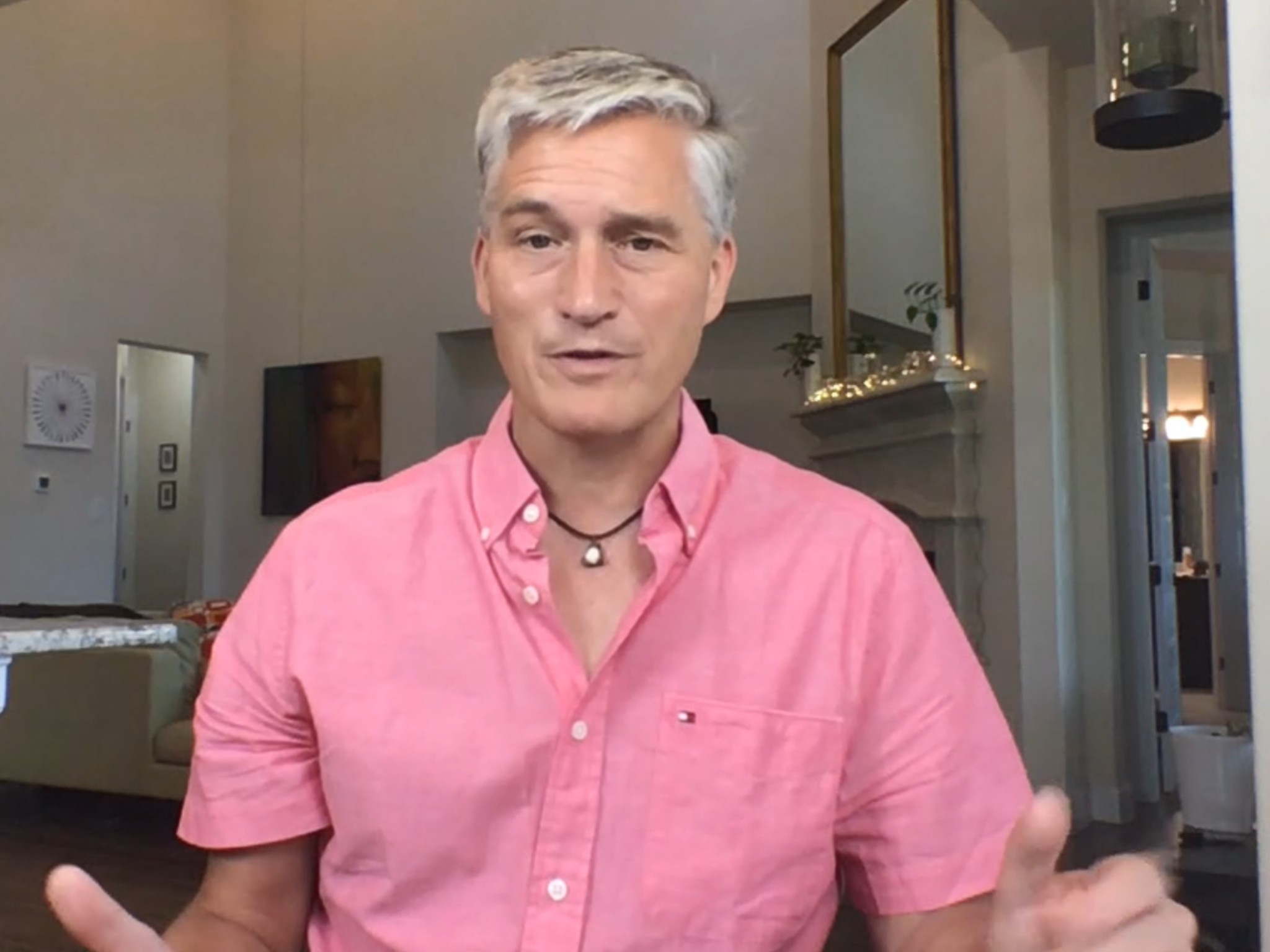 Image Credits
Michael André Ford
Suggest a Story:
 VoyageSanAntonio is built on recommendations from the community; it's how we uncover hidden gems, so if you or someone you know deserves recognition please let us know 
here.