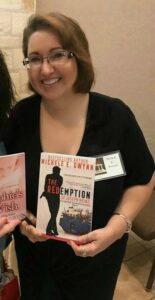 Today we'd like to introduce you to Michele E. Gwynn.
Alright, so thank you so much for sharing your story and insight with our readers. To kick things off, can you tell us a bit about how you got started?
My writing journey began around 2006 when I decided to change careers from medical administration (as a Billing Manager/Office Manager in San Antonio on the northeast side).
I was already enrolled in the RTF (Radio, Television, Film) program at San Antonio College as I'd decided to pursue a new career in radio after thirteen years in medical administration.
Then I took an ads class and rediscovered my love of writing, something I'd enjoyed as a child. Back then, however, it was stories for extra credit in Mr. Leo Edward's 4th-grade class in Sunnymead, California (we moved here when I was 10 after my stepdad retired from the Air Force).
But in 2006, it was a lucky break. One of the local newspaper editors, Jeff Flinn, gave me an assignment as a stringer after I submitted some writing samples. My first event, the opening of a brand new, state-of-the-art gymnasium at Randolph Air Force Base was that assignment. I had no idea what I was doing, but I knew the fundamental questions to ask. I attended the event with a group of press personnel from all over San Antonio, then went home and wrote up the story.
It was published in The Northeast Herald, a weekly community newspaper, and it was front-page news. I was very excited about that. I continued writing for them and a couple of other community papers and magazines in San Antonio through 2013. In between, I found my way online as a content contributor for Examiner dot com, Yahoo Voices, Film Industry Network, and more.
From there, I fell head-first into a multitude of celebrity interviews from a retired U.S. Ambassador-turned-author to actors such as Rudolf Martin, James Wilder, and Mariel Hemingway, to an NBA great, the Admiral himself, San Antonio Spurs' own David Robinson. Journalism honed my writing skills, and a heartbreaking loss propelled me into the next stage of my writing career. Fiction.
In 2009, my beloved cat, Sam, developed a medical condition that could not be treated. He was only seven when he passed from this world taking a big piece of my heart with him. I was devastated. The worst feeling in the world is knowing that there is nothing you do can save someone you love. He was my furbaby and no surgery or medicine could cure his megacolon condition. I didn't really know what to do with the grief, so I wrote a children's book starring…Sam. This way, he would live forever.
This happened around the time Amazon was becoming a big deal and they waded into ebook publishing. I wrote the book and then I drew all the illustrations myself and managed to put it all together, once again not knowing exactly what I was doing. By the time I had this book ready, I'd also written another in the science fiction genre titled Harvest, inspired by a true sighting that happened in Schertz in 1995. That's another crazy tale that gets explained in the forward of the book.
I published both to Amazon, and to my surprise, they took off. Most likely because there weren't that many indie authors on Amazon yet, and ebooks were the new shiny object. I have since had The Cat Who Wanted to be a Reindeer re-edited and hired a wonderful artist from the UK (thank you, Sharon Sycamore-Batty) to create professional, gorgeous illustrations for the book. I've also re-edited Harvest and added two more stories making it a trilogy.
But wow, when I look back at where it began, especially now through a seasoned writer/editor's eye, I have to laugh. Man, did I ever just stumble through that! There were so many missteps in both books then, but I sure learned a lot. I'm still learning today, but now, I've published over thirty books, three of which are children's stories, and one under a separate pen name. I've been both independently and small press published.
I have a popular series written in the world of New York Times Bestselling Author Susan Stoker. Her Special Forces: Operation Alpha world was one of several in Amazon's Kindle Worlds (which has since been discontinued). Susan decided she couldn't let so many indie authors lose the books they wrote in her world after all their hard work, so she began her own LLC, and my Green Beret series is published through her by Aces Press.
From there, I wrote a spinoff series titled The Soldiers of PATCH-COM about wounded warriors recycled back into action via an experimental Top-Secret special forces group. I'm four books into that series with a fifth coming out this year. That one has taken off like crazy attracting almost as many male readers as females considering it is primarily romantic suspense.
That's probably because there is a lot of action, a lot of intrigue, and "shoot 'em up, bang bang" in the plots. Possibly also because unlike most romantic suspense, this series is from the perspective of the soldiers. I love my spec ops characters! They've become fully-fledged personalities in my imagination. The fans of PATCH-COM love them too. I get to interact with them often on Facebook and many write directly to me through my website.
After embracing Eastwood (Sgt. Harold Tyler) in the first book, Secondhand Soldier, they all seemed to fall in love with Griz (Senior Chief Vincent Torres-Retired) in book three, Second Breath Soldier. The model for Griz on the cover of book three is also a story in and of itself. It's my big brother, Steve. He's a Navy veteran, a trained battlefield medic (although never a SEAL), and he wanted so badly to be a cover model, so I created this smart-Alec, grumpy "retired" SEAL who now works for the CIA/DEA undercover inside a cartel in Mexico.
Needless to say, my brother is still having his fifteen minutes. The series fans had a field day wishing "Griz" happy birthday this past January, and he thanked/replied back to them all in the Special Forces World group. It was hilarious to see his phone blowing up all day after I let the readers know it was his birthday and asked them to leave "Griz" a birthday wish.
But before the Green Berets and PATCH-COM series, I wrote a four-book series in a completely different genre; crime. After visiting Berlin back in 2010, my first time out of the country since I was born at a military base in Germany, I was inspired to write a steamy epic crime story that happens in that beautiful city. The Checkpoint, Berlin Detective Series is my flagship series, really.
It was my first publication through a small press that picked me up in 2013, (they have since closed up shop and the series is indie published now). The fourth book in the series, which is actually a prequel to the whole timeline, was a Shortlist Finalist in The Page Turner Awards, an international writing contest out of the UK and Spain, in 2021. It cleared all three rounds of judging in the Screenplay/Book Adaptation Needed category as well as the Book Award Category.
It did not ultimately win those categories, but making it that far, and being seen and selected by industry professionals as a worthy contender in such esteemed company was exciting and humbling. That book is The Making of Herman Faust, a cold war era novel, and it is entered again this year by direct invitation from the good people at The Page Turner Awards. Maybe the second time's a charm?
Crossing fingers and toes. Please don't ask me to run now.
Would you say it's been a smooth road, and if not what are some of the biggest challenges you've faced along the way?
I think most indie authors would agree that the struggles are the same for us all. There isn't a lot of support for indies out there, nor are there a lot of resources. So, we form our own circles. Indie authors have gotten together on social media to share how they get from point A to point B, what strategies work for them, and who and what to avoid.
I've never seen such a supportive community. Even now, I chat with new authors about the basics of self-publishing, offering whatever nuggets I've garnered along the way. The one thing that is always a struggle is marketing. That's an entirely different skill set, and one I don't possess. All I can do is write and publish, and hope readers keep on reading.
On the physical side, I think the only obstacles I've really encountered happen during public book signings and book fairs. I grew up with Rheumatoid Arthritis and have had both hips and both knees surgically replaced. I'm lucky to be walking, but I have limitations, and I often, even now in my fifties, worry over how others will react when they meet me.
It's silly, I know, but some things never leave a person, and sometimes, the world isn't kind. The arthritis is visible, especially in my hands, but, (fun fact), I type like the wind. Oddly enough, it went into remission when I was about 20-21 years of age and stayed there. But it had done so much damage already from age 5 until remission.
I don't know any other persons who've experienced arthritis the way I have, who have gone into remission and remained there. And I don't dwell on it, but when it comes to meeting people, although I'm extroverted enough and always interested in meeting folks/learning people's stories, how they might react lurks somewhere deep in my mind, cautioning me.
Still, the majority of folks I meet are amazing individuals, and they all have great stories. I think it's important that everyone knows they have a story, and it's relevant, interesting, and needed.
Appreciate you sharing that. What else should we know about what you do?
I've shared a lot about my writing, which is what I'm known for in small circles of friends and readers, but when I'm not writing, you can find me painting. I suppose it's just the creative in me, but I began painting somewhere during the pandemic and haven't stopped.
I've always drawn pictures for fun, but painting is a new outlet. I am working in both acrylics and watercolors now, and I've put the better works on Fine Art America, because why not? At this stage in my life, I'm not stressing over the little things, I'm enjoying the journey.
I learned the hard way that life is short and ever-changing, and if we don't take a moment to find what makes us happy, that moment will pass us by. If I can put one thing out into the universe, it's this; don't miss out on the joy. Take time for yourself, find your 'happy', and breathe.
Are there any books, apps, podcasts, or blogs that help you do your best?
Oh, goodness. Yes. Let's go down the list of what helps me out. Apps? Kindlepreneur's Atticus. It's new, and in the same category as Vellum, I'm loving it so far. It helps me format my writing as I go, offers a bunch of different formatting styles, download formats for both ebook and print, and so much more.
Books? Well, I do use 100 Deadly Skills by Clint Emerson for reference in my spec ops stories. There are some surprising tidbits in that book. I also watch special forces documentaries and take notes. I'd ask some special operators questions… but they're not supposed to reveal they are special operators! You see my dilemma there, yeah?
I read all the blog posts on Kindlepreneur because Dave Chesson is gold. Outside of that, there's a wonderful Facebook group, 20 Books to 50K, which is absolutely priceless. Remember that indie author community I mentioned? This is them.
After that, I have so many skilled, wonderful people in my circle from law enforcement to someone retired from the State Department (I may be related…) that are always there to answer questions and help me out with a detail or plot point. I love these folks. They are treasures, and I'm so thankful to have them in my life.
Contact Info: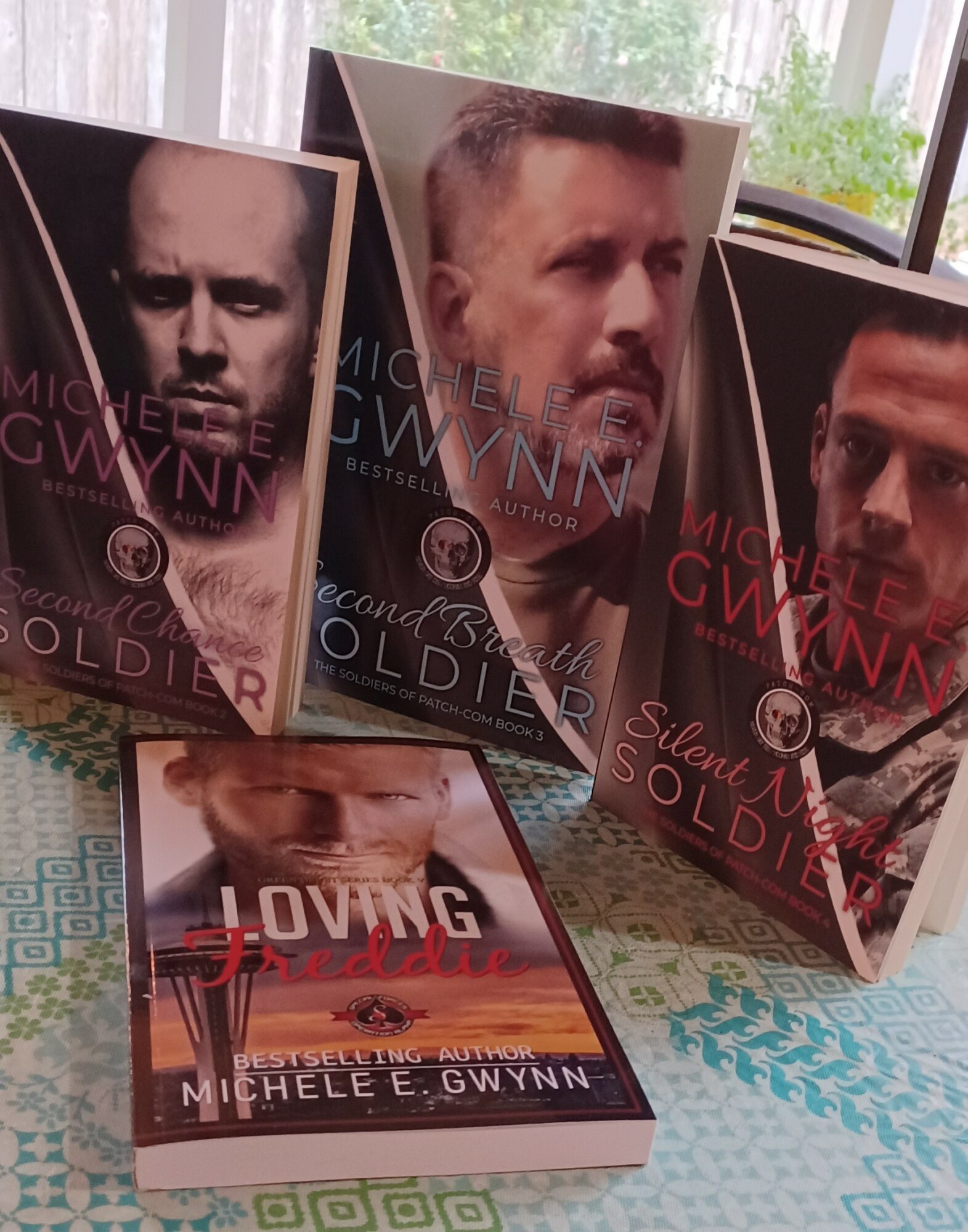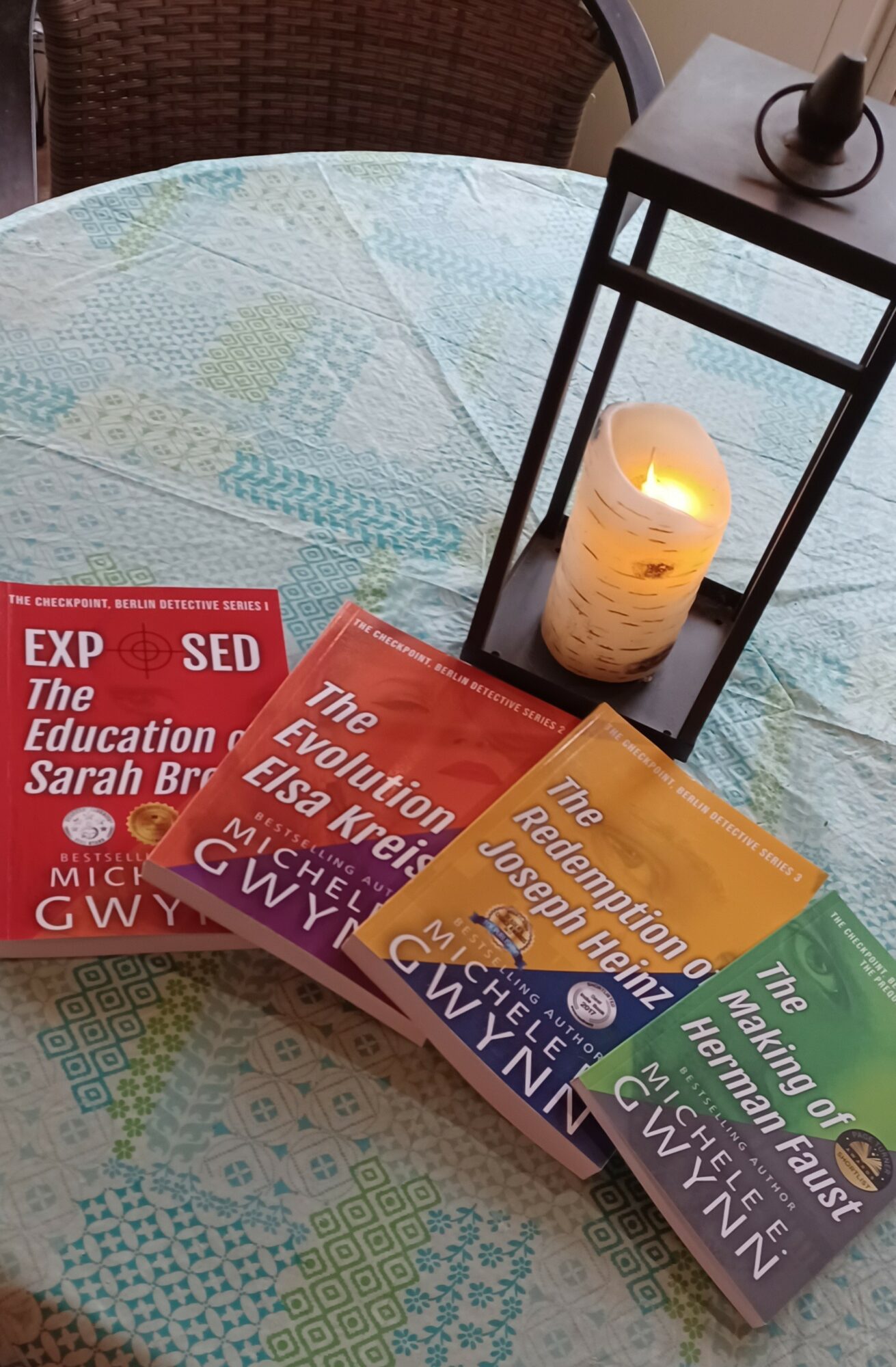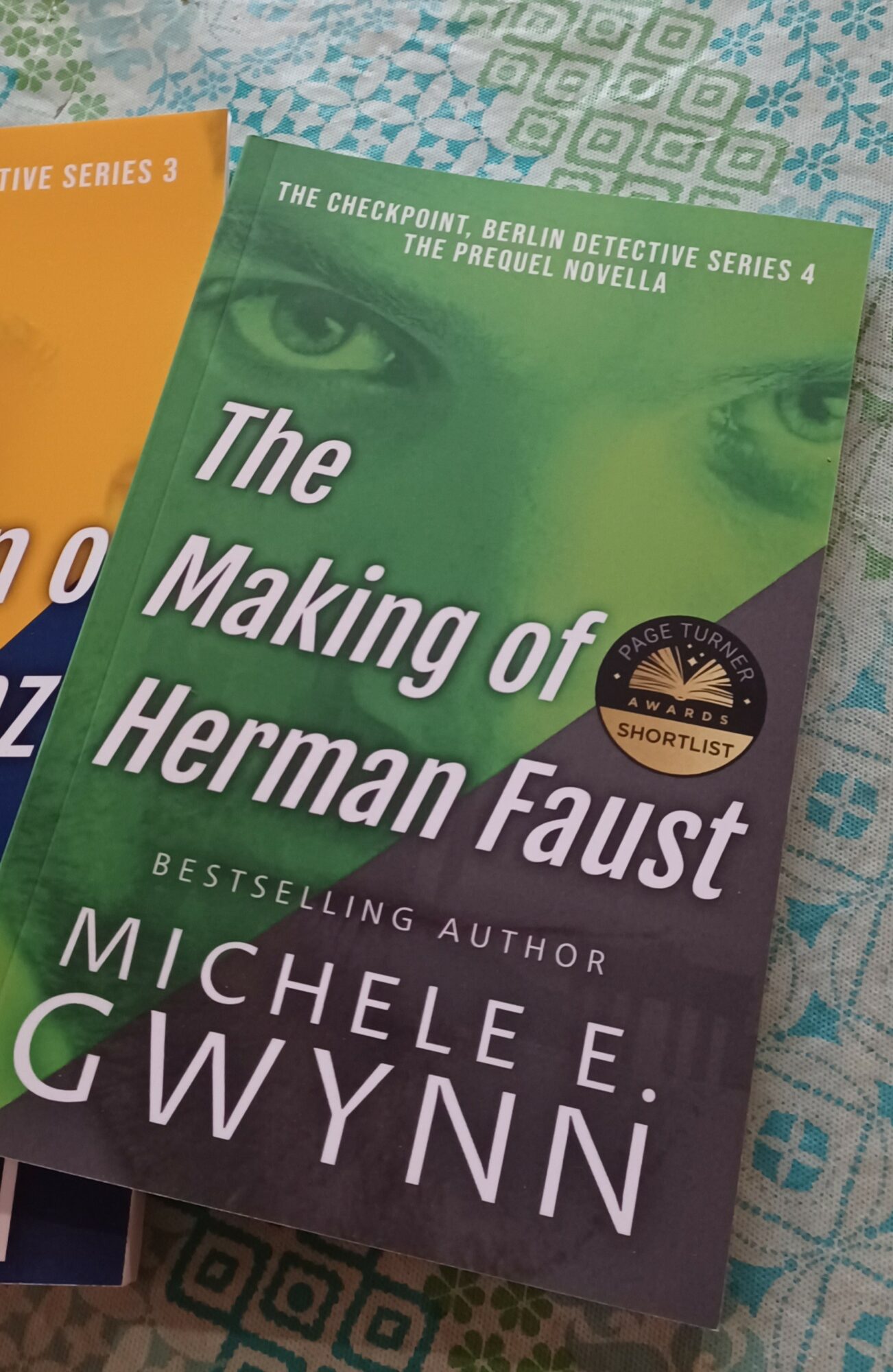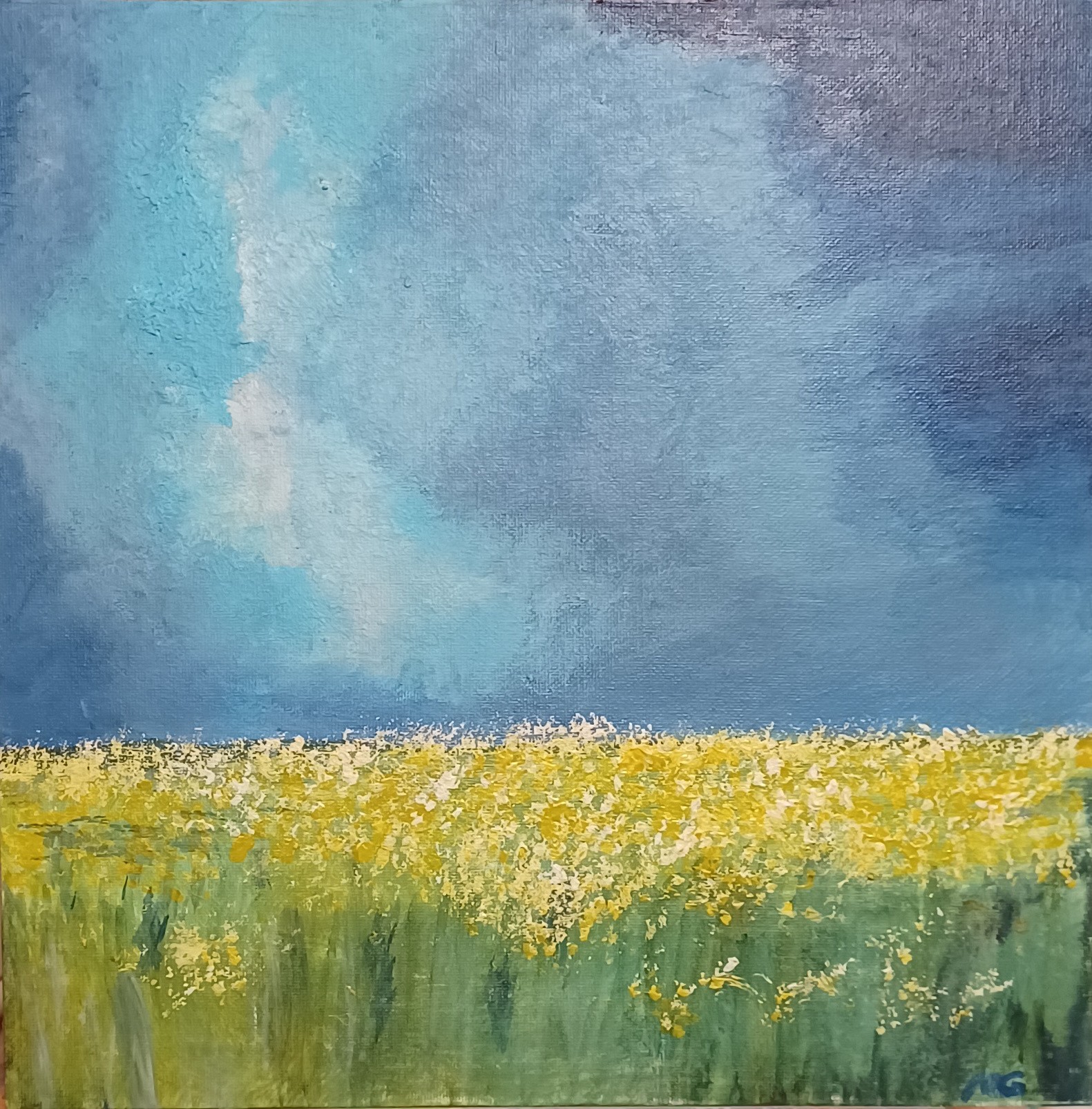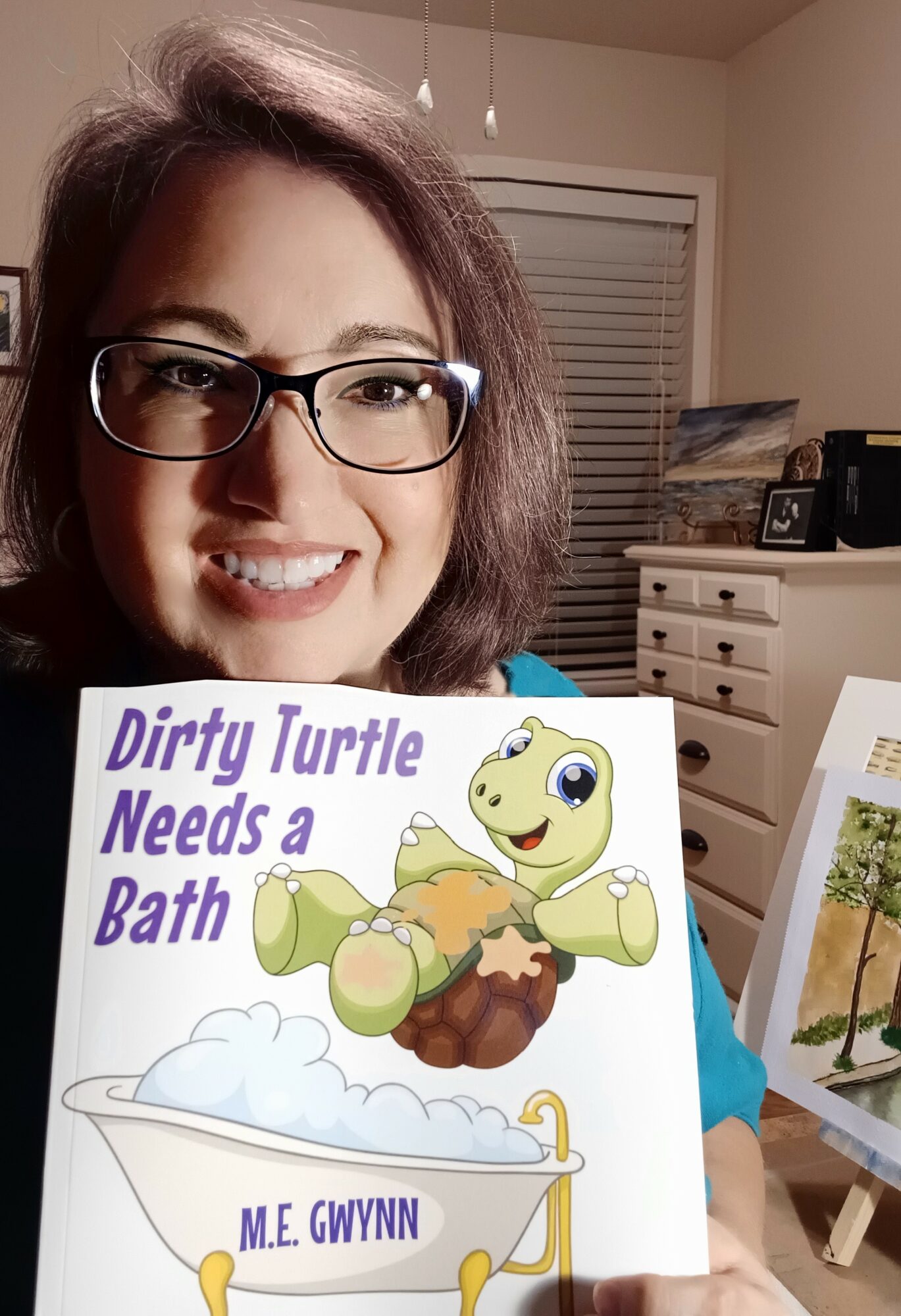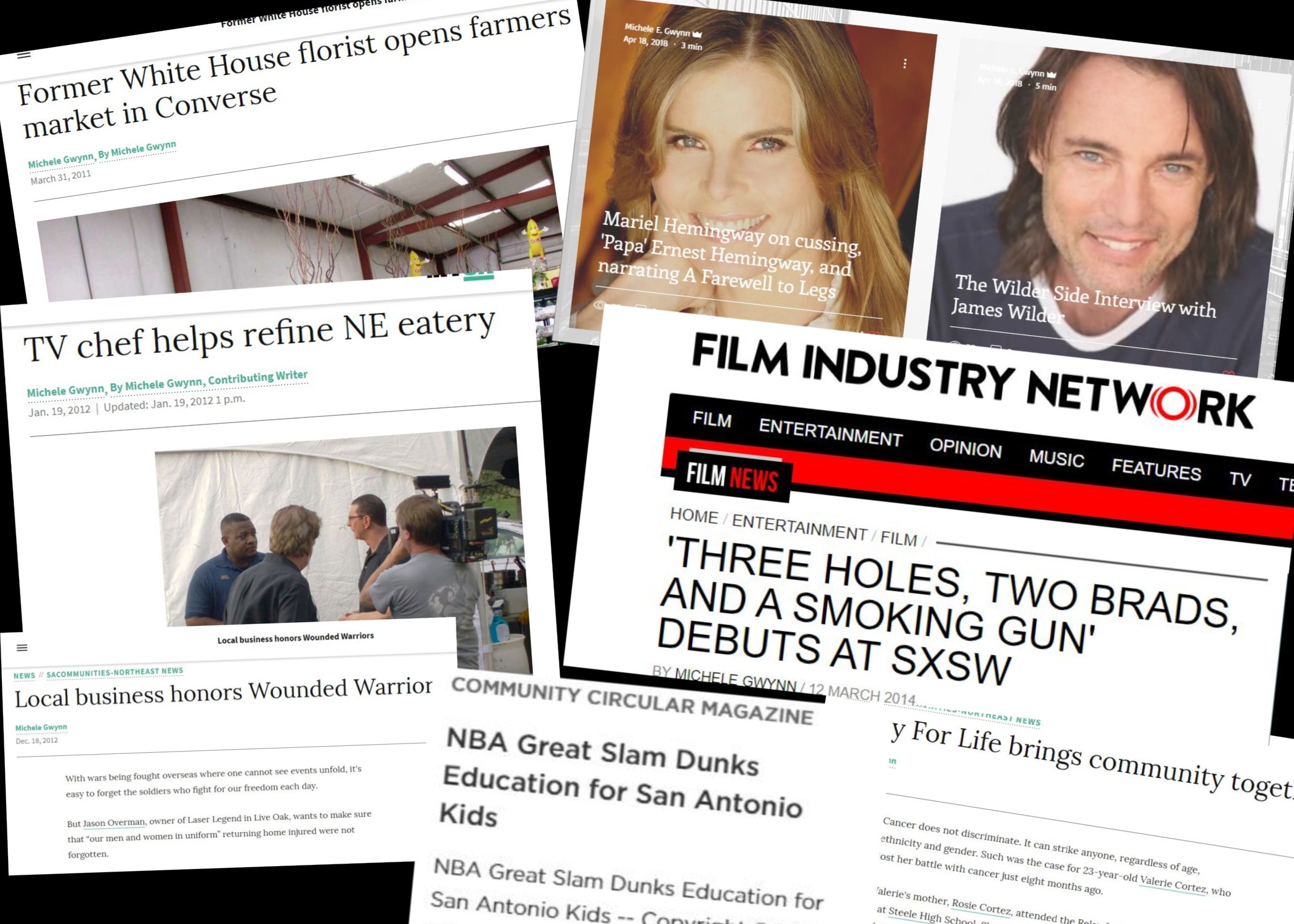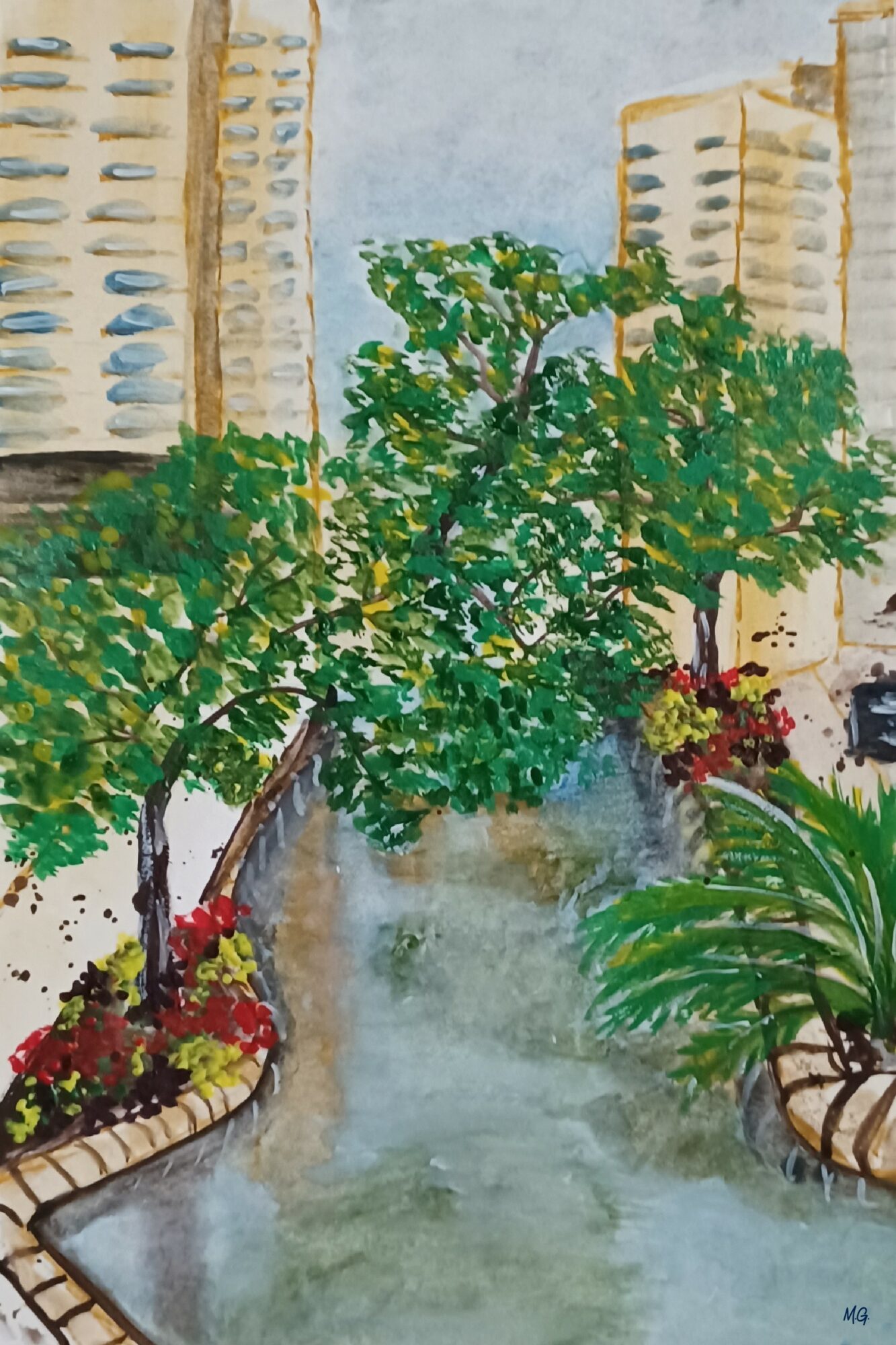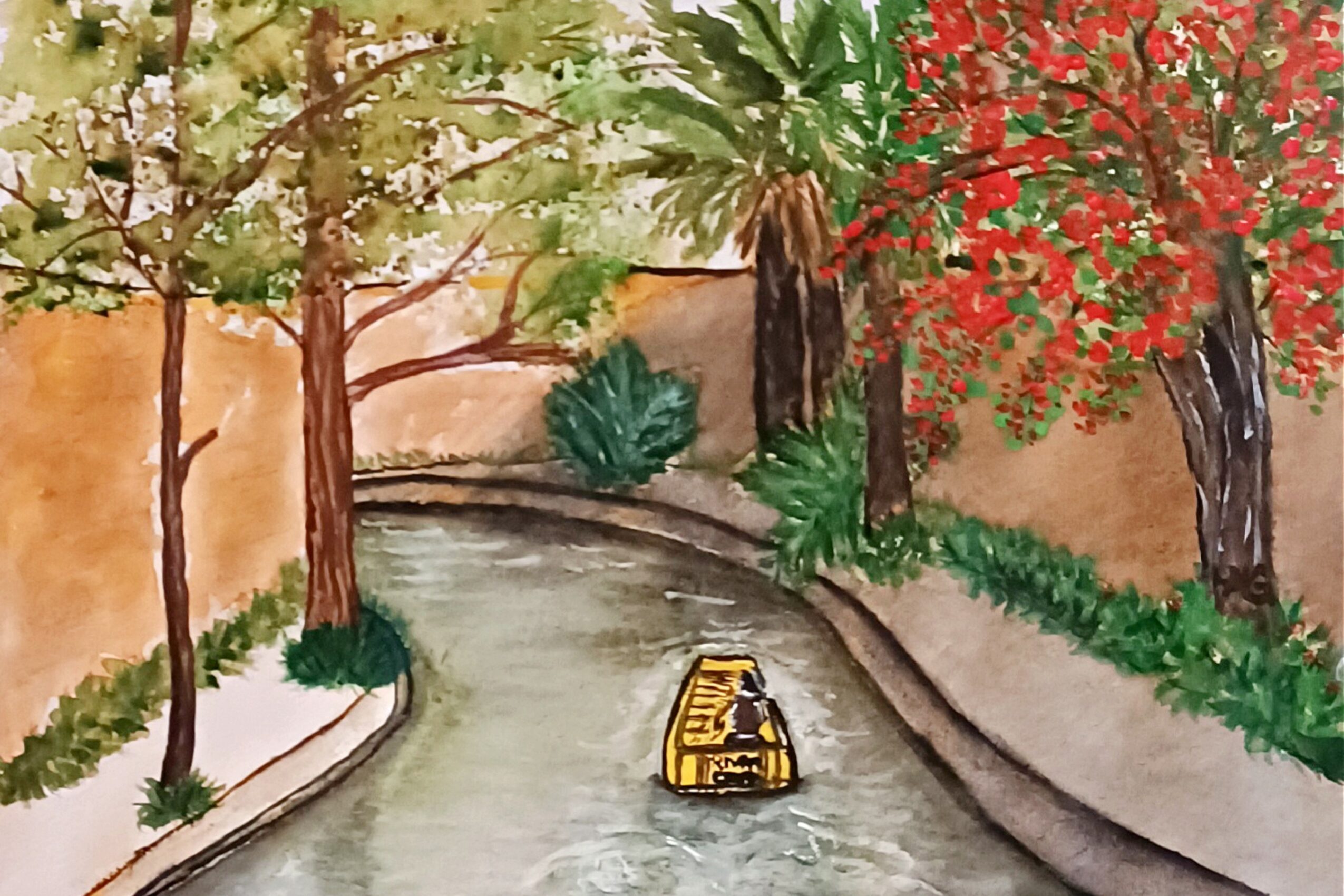 Suggest a Story:
 VoyageSanAntonio is built on recommendations from the community; it's how we uncover hidden gems, so if you or someone you know deserves recognition please let us know 
here.