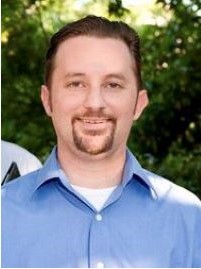 Today we'd like to introduce you to Jay Rodriguez.
Hi Jay, we're thrilled to have a chance to learn your story today. So, before we get into specifics, maybe you can briefly walk us through how you got to where you are today?
From as early as I can remember, I have been fascinated by the human body and I was constantly looking for ways to assist others in their time of need. Coming from a family of doctors, I quickly learned that the healing arts are a perfect way to combine my desire to help with my fascination for the body. While attending UTSA I took an EMT class and fell in love with the fast-paced world of EMS. By the time I graduated, I had become the first Paramedic in my family.
During my time as a paramedic, I took as many educational courses as I could, always wanting to learn more, do more, know more, which in turn allowed me to be able to better and more accurately treat those seeking my help. However, for a variety of reasons, and after more than 10 years on the ambulance, in the summer of 2015, I began to realize I was becoming burnt out. During that time, I was also undertaking a secondary bachelor's degree, this time in EMS at the UT Health Science Center San Antonio. As part of that degree, I conducted an independent study on EMS management of pregnant and laboring people in the field. This study would change the course of my life.
Within my deep fascination of the human body, there had always been the intriguing yet mysterious world of pregnancy, childbirth, and postpartum. However, as a male, learning about this unique aspect of human existence proved elusive. Even as a young Paramedic student, it was difficult to observe deliveries in the hospital because of the objections of the L&D staff. But this lack of knowledge and training coupled with the immense responsibility and frank reality of my work as a paramedic is exactly what inspired me to learn more. That summer, I read many friend's personal accounts of pregnancy and birth, in addition, to traveling throughout the state attending advanced trainings in Obstetrics and Neonatology. During one training, I became the first paramedic ever trained in Advanced Life Support in Obstetrics (ALSO) at the Baylor college of Medicine in Houston. This course was traditionally only taught to Physicians. Simply, the more I learned the more I realized I wanted to learn more.
During that independent study, I interviewed a very wise Midwife who worked at the San Antonio Birth Center. Among the many questions I asked her, I was particularly interested in her answer to the question "do you believe that there is a gender bias in Obstetrics?" I will never forget her enlightened response: "It doesn't matter what gender you are, as long as you can do the job and do the job well." This statement cemented in my mind it was time for a change.
Over the course of the next year, many changes occurred in my personal life including preparing to move to the Pacific Northwest, so my wife could attain her master's degree. I had also decided that the next logical step in my birthwork journey was to go to Doula school. I enrolled in Doula Training International (DTI) on the advice of the one Doula friend, (and DTI graduate) I had on Facebook at that time. Over the next year, I learned the physiology of birth, the art of comfort measures, and the simplicity of holding space. And in my constant drive to know more, I completed my training at DTI with certifications as a Birth and Postpartum Doula and Childbirth Educator. During this time my company, The Great Northwest Doula Service was born.
Over the past six years, I have grown my company to offer Childbirth Education, Postpartum Doula Services, First Aid, and CPR courses. I have also been honored to be present at many births throughout the South Sound and around the Alamo city. In addition to being featured in articles for The Huffington Post, The Rosewater Doula Blog, and Romper.
I became a Doula because I love helping my fellow human in any and all ways possible. I can honestly think of no better way to be of assistance than helping a family welcome a new person to this planet, this tribe of man, and to say that I was there to bear witness to the day a person who may go on to do great things entered the world. That is why I became a doula. At the end of the day, I don't want to change the world, I simply want to look back and say I was there, now I am here, look at how many people I've helped in my journey along the way.
Alright, so let's dig a little deeper into the story – has it been an easy path overall and if not, what were the challenges you've had to overcome?
The biggest struggle I have faced is the ideology of misperception or unfounded judgment based on my gender. For centuries birthwork has been an entirely feminine undertaking, it has only been within the last century that we have seen males enter the birth room, and they had white coats and an MD after their name. Within the realm of Doula work and Midwifery, males were very much the exception to the rule. When I worked in the Pacific Northwest, the south sound (the area between Tacoma and Seattle) was saturated with hundreds of birth workers every variety, however, I was one of the only three male doulas in the region and I knew no male midwives. In the Alamo city, I am 50% of the Male Doula contingent, and still no male midwives. I am very much a man in a Woman's world.
Over the years, I have met people with varying backgrounds and education in birthwork who believe that Doula's and Midwives should be solely female and that male birth workers violate the divine feminine. However, the vast majority of people I have encountered in my journey have been very open and accepting of me. They see me as a trained and knowledgeable individual who is willing to do whatever is necessary to help my clients through their childbearing years. Some of the most positive non-client feedback, I have received has actually been from Obstetricians, who have told me I have made their job easier, because I not only understand their perspective but can communicate their reasoning to the client in a way that puts them at ease, particularly in unexpected or emergent situations. Additionally, they enjoyed having patients who would ask questions at their appointments.
From my first consultation with potential clients, I request to meet with both the client and her partner, so that we can both gauge each other and make sure everyone is not only on the same page but comfortable with one another. Simply put, I want everyone to be comfortable, and if they are not, I will happily recommend female doulas that might better meet their expectations.
For those that have hired me, it has not been my gender that has made the difference, it is my willingness to do whatever I have to do so they can reach their goals or achieve a healing birth. Another big reason is my ability to answer their questions and translate the "medicalese" that is so often confusing to so many, in addition to innately knowing how hospitals function. This is crucial for someone who has experienced birth trauma because often they felt bulldozed by medical staff, whereas with me I take the time to go over with them each step of the process, what may or may not happen, exactly why it could occur and what will happen if it does.
I strongly believe that knowledge is power, and I want all of my clients, regardless of their birth setting or trauma history to be fully knowledgeable, understanding, and prepared for what can and will happen during birth.
The journey I have undertaken as a birth worker has been anything but smooth. However, the very best things in life, are those we have had to struggle for. It is in this struggle, that we learn, grow and advance. The story is not at the beginning or the end, but in the middle.
As you know, we're big fans of The Great Northwest Doula Service. For our readers who might not be as familiar what can you tell them about the brand?
The Great Northwest Doula Service was born in 2016 in Auburn Washington as part of my training through Doula Training International (DTI). We offer comprehensive Birth and Postpartum Doula services, in addition to Childbirth education and First Aid and CPR courses. We relocated to Alamo City in 2019.
We work with all sorts of clients but specialize in those with birth trauma, medically complicated pregnancies and births, and those trying for a Vaginal Birth After Cesarean (VBAC) or Vaginal Birth After Multiple Cesareans (VBAMC).
Being a Male Doula gives me the unique perspective to understand both the client and her partner. This allows me to more completely serve the birthing family and satisfy the needs of all involved. Another one of the fundamental things that set me apart from other Doulas is my extensive Medical training and knowledge.
This allows me to not only be able to translate the medicalese and help the client quickly transition in emergent or unexpected situations, but also assist my clients in writing a birth plan that is amenable to both the client and the hospital staff.
We are also proud to have been interviewed for:
The Huffington Post

Romper

The Rosewater Doula Blog

Meet the Doulas Tacoma

Talk and Tea with Dr. Cheryl Schmitt
We are one of the very few Male owned and run Doula services in the Alamo city and have been honored to work with the many families and students that have chosen us!
The biggest thing we want people to know about The Great Northwest Doula Service, is that we fundamentally believe in helping those in need. Simply put, if you want a Doula for your birth then we believe you should have one regardless of your financial state. As a first responder-owned and run business, we take great pleasure in serving first responders, active, reserved, and retired military and their families.
First Aid and CPR: we offer a wide variety of courses for both the lay and professional responder in addition to consultations on specialty courses. Taught by a knowledgeable instructor with 16 years in EMS and over two decades of teaching experience we have the course you need at the price you want!
Childbirth Education: We offer courses tailored specifically to your needs, taught in your home and on your own time! Taught by a very knowledgeable Doula and educator and utilizing a curriculum backed by Plumtree Baby and put together by the Doula, this is the most individualized and comprehensive childbirth education course you are likely to ever receive. You will also have a working birth plan (if desired) and your infant CPR certification by the end of the course.
Is there anyone you'd like to thank or give credit to?
I have been lucky to have a number of mentors throughout my life, who have taught me a great many things not only about their respective specialties but about life.
Dr. Jorge Rodriguez: This is my father. From a very early age, he showed me exactly what a truly caring provider should be. He is well known for going above and beyond for his patients and their families, doing whatever he had to do to make sure that they received the care they needed no matter what the circumstances. On a personal level, he has long been a sounding board and constant source of information and advice that I will be forever thankful for. It is because of him and the high bar he set that not only am I in the healing arts, but I am the man I am today.
Heather Rodriguez: This is my wife. She has been with me on many journeys during our 11 years of marriage and 14 years together. She has been supportive before day one of my forays into Birthwork and has been on the receiving end of many vent sessions. Much like my father, she has been a constant sounding board always willing to provide an ear to listen or a piece of advice. Simply put, she is my rock in the storm and the one without who this journey would not be possible.
Cindy Lockhart CPM: She was the one who inspired me to go into birthwork, and whose wise words forever changed my life.
The many Birthworkers I have met and learned from: there are simply too many to mention across the South Sound and the Alamo City. Thank you for being accepting of males in birthwork, your wise words, advice, and teachings, in addition to taking time to take a new Doula and Midwifery student under your wing. You've helped me, help others, and I won't forget that.
Contact Info: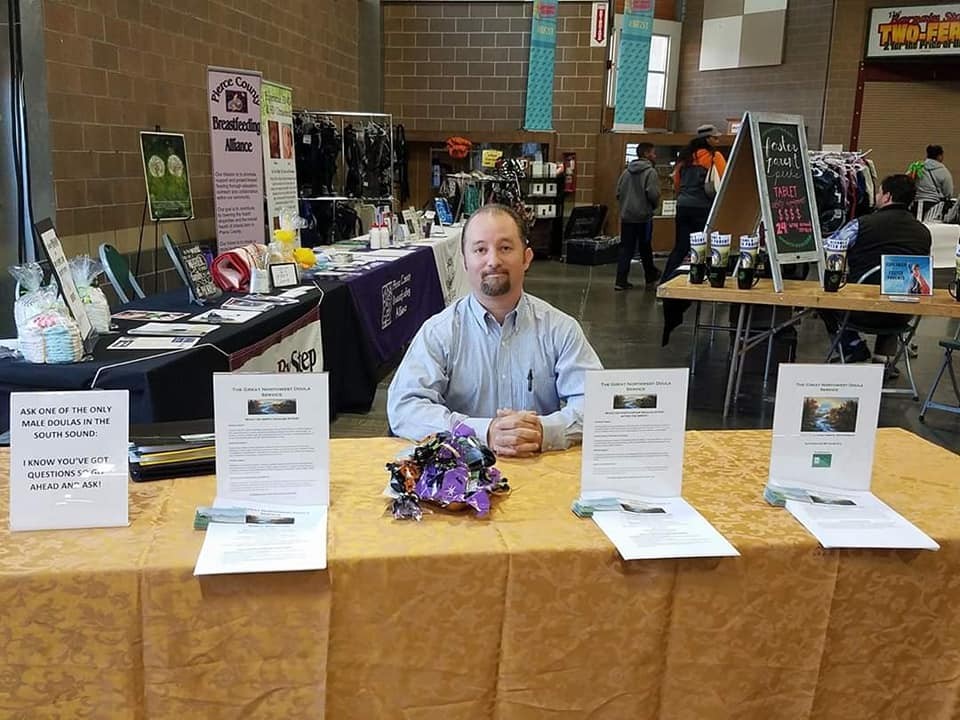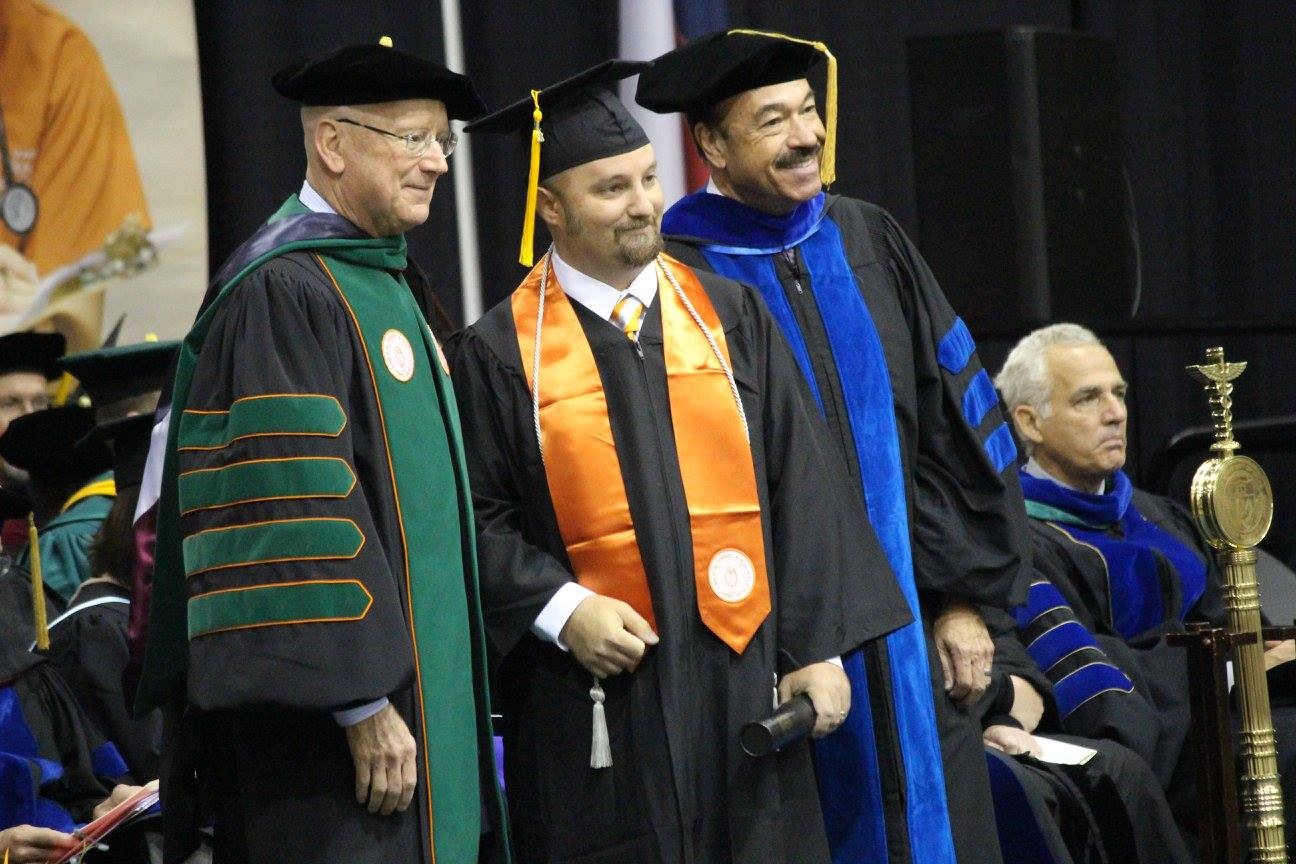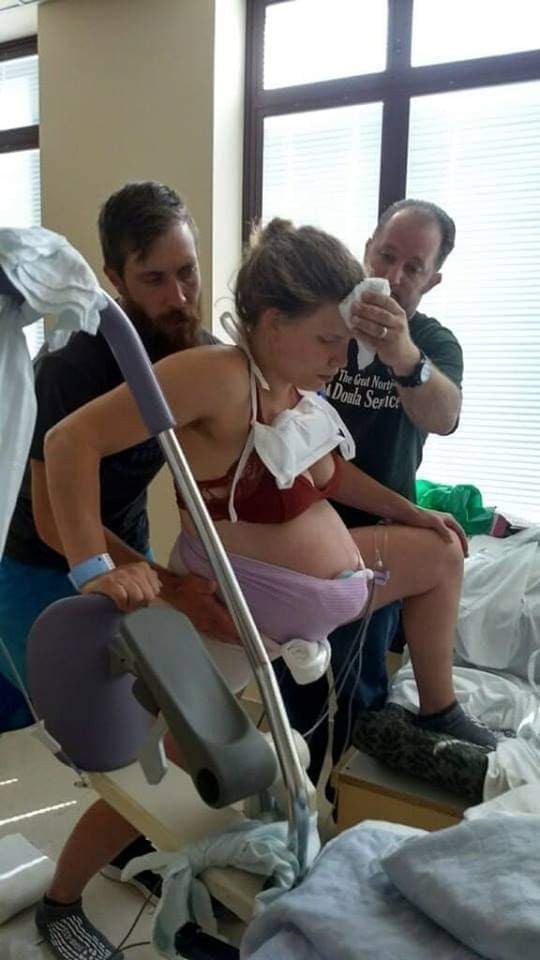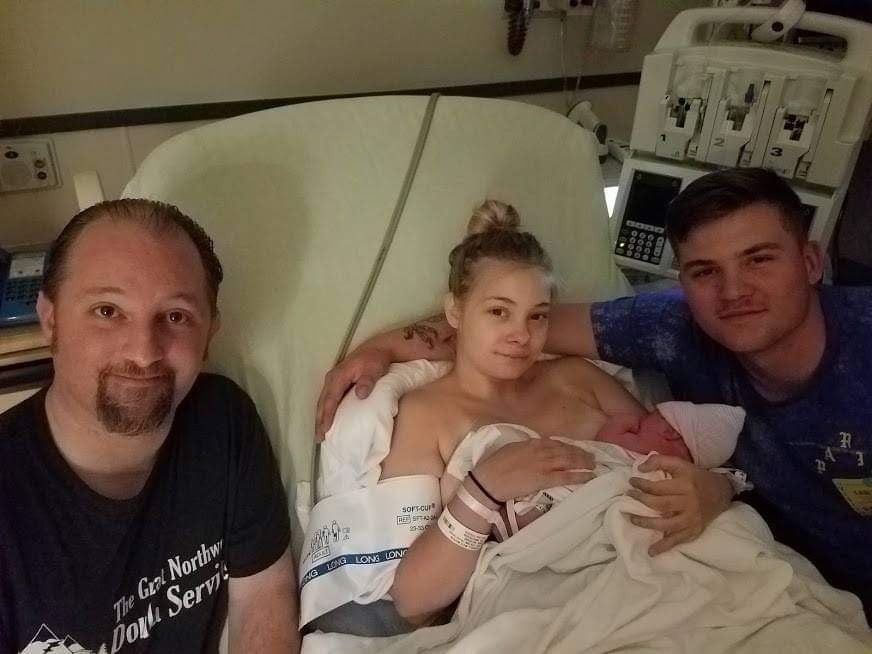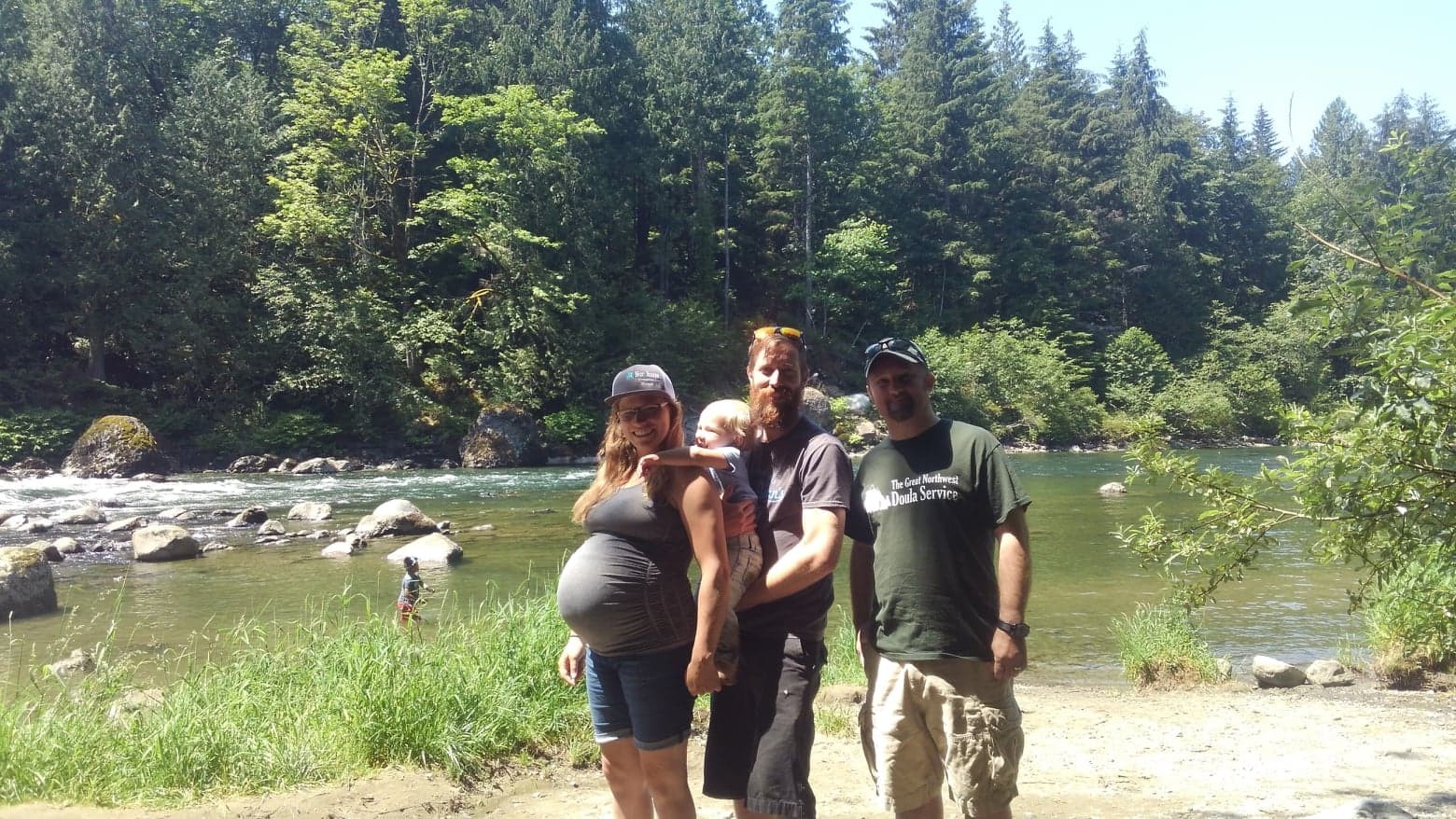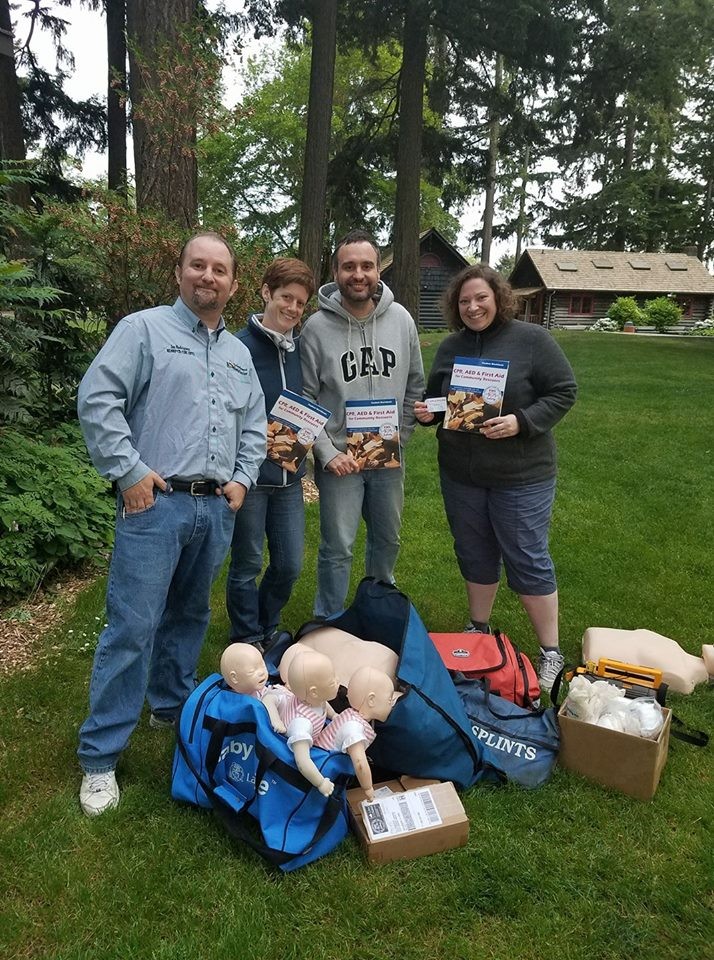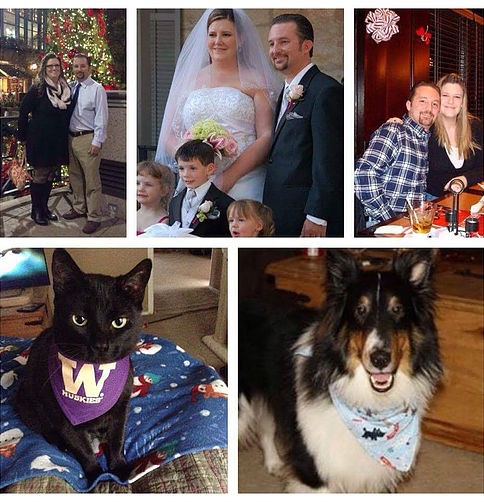 Suggest a Story:
 VoyageSanAntonio is built on recommendations from the community; it's how we uncover hidden gems, so if you or someone you know deserves recognition please let us know 
here.