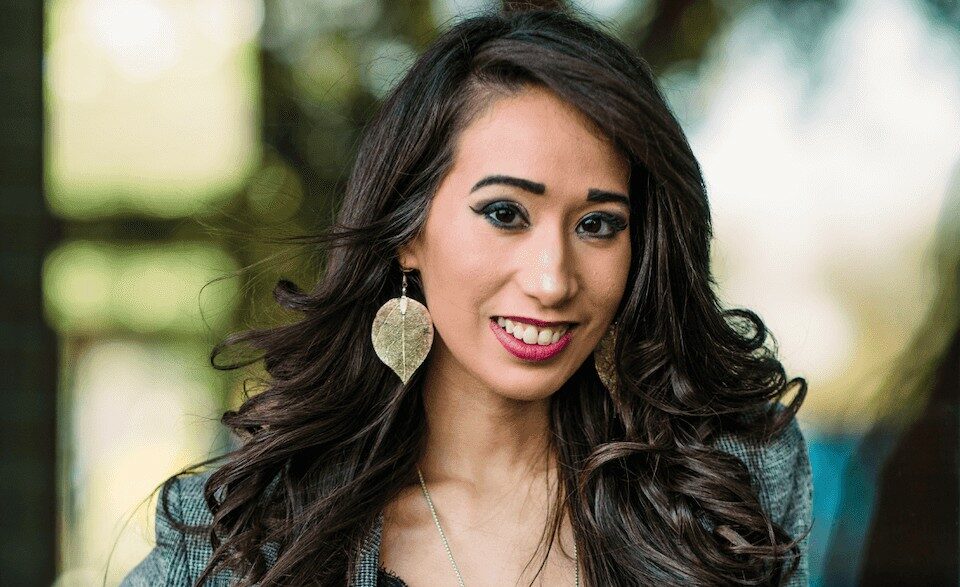 Today we'd like to introduce you to Christina Jovanna Olivarez.
Christina, we appreciate you taking the time to share your story with us today. Where does your story begin?
I like to call my entrepreneurship journey an accidental one. Since the age of 8, I discovered I admired being online. Back in 1998, when my parents allowed me to have an AOL account, you could find me building my online presence and community in chatrooms with *NSYNC fans across the country. I was an early adopter of social media platforms like MySpace and Twitter. You could always find me on social media, which got me into trouble during my high school days.
I knew I had wanted to be on television when it came to my career. Like with my fascination with the internet, I also had a fascination with my parent's camcorder and "delivering" the news with my stuffed animals. When I went to Texas State University, I became so hungry to learn the craft of news reporting. I job shadowed fellow reporters in my hometown and San Antonio. I was the lead anchor in a student-run television program called La Bella Vida. I interned for the Texas State Radio Station. I interned at local TV stations such as KENS 5 and WOAI and with nonprofits such as Latinitas. And I decided to graduate within 3.5 years to get started in my news reporting career. I was ready!
But even after all of the "experience" I had, I was left JOBLESS in the field. I wasn't "qualified." I didn't look "the part." "I was too "perky." I had no "experience.
I applied to close to 50 stations with no luck. After a year in a half, I finally got an interview here at KSAT. It was for a new up-and-coming lifestyle show. I thought this was it. Unfortunately, I got rejected. After reading that rejection email, I decided to take my career matters and my destiny into my own hands. I knew there wasn't a "dream job" because it hadn't been created. I had to build it. I spent the next year building out my brand & the foundations of my social media strategy business, which is now known as, Christina SBG, LLC.
I also had a passion for women's empowerment throughout my social media strategy business. I had always wanted to host a women's conference and thought it was somewhere in my five-year plan. When I attended a local networking event back in 2017, I remember walking into a room full of women business owners who didn't look like me. I thought this was strange considering we live in San Antonio and thought it was weird that there wasn't Black or Brown business women representation in the room.
That night left me fired up. The next day I had my interview for this award, NAWBO Women's Business Award. I was up for the Rising Star Award, and in that interview, I talked about an idea to bring a women's business conference to San Antonio. Margot Slosson was a judge in that panel interview. She seemed very interested in my vision. I quickly followed up with her about an hour after the meeting.
I didn't win the award, but within 18 months of that interview, my business partner, Michelle Vallejo, hosted the inaugural Hustle + Socialize conference and filed our LLC soon after. We brought together over 120 Black and Brown Businesswomen in the community for a powerful day and continued to grow. We're heading into our 5th annual conference in 2022. We continued to move forward even though the pandemic years.
These rejections led to accidentally starting two businesses.
Would you say it's been a smooth road, and if not what are some of the biggest challenges you've faced along the way?
Some of the biggest struggles along the way professionally include businesses not seeing the importance of having a social media strategy. I touched on this in my TEDx talk about how the pandemic forced so many to view social media as no longer optional but a necessity.
Social media plays a vital role in the overall marketing of your business. Social is the first place that your customers will turn to for the latest updates about your company as well as customer service. Even though I was an early adopter in social media strategy here in San Antonio, San Antonio was very behind when it came to understanding the role social plays.
This struggle also played out for me personally, because it required a lot of mindset shifts within my clients as well as my own approach to my businesses. Mindset is HUGE when it comes to entrepreneurship and as a business owner, I had to truly level up my own mindset as well as learn, unlearn, and do the work to accomplish the goals I set out for both SBG & Hustle + Socialize.
That meant really focusing on my own growth and cutting out the noise surrounding my competition.
Thanks – so what else should our readers know about Christina SBG, LLC, and Hustle + Socialize?
My first business is Christina SBG, LLC also known as, The Social Butterfly Gal. I started my first business in 2015. I'm a social media strategist specializing in Instagram Strategy.
Throughout my entrepreneurial journey, my reach & clientele has expanded nationwide. I've had the honor of winning prestigious awards in the social media strategy & tactics categories, training thousands of executive leaders nationwide through my signature social media training series, leading social media for one of the largest cultural festivals in the nation, and had the privilege of presenting a TEDx talk, during a global pandemic, called, "Reimagining The Way We Use Social Media."
There are three ways to work 1-1 with me, which include:
1. Instagram VIP DAY: This is a high-level 1-1 strategy experience for those ready to take their Instagram marketing to the next level. My Instagram VIP Day is a 5-Hour Strategy Session split into 2 days where we work through my "Intentional Consistency Method" + 30 Days of additional support through Voxer & bonus resources.
Day 1 is all about prioritizing your goals and mapping out analytic projections. Day 2 is all about planning strategic content and building out processes to be consistent as you move forward implementing your revamped strategy. You then receive 30 days of support through the app called, Voxer.
2. Instagram Intensive: This is a high-level 60-minute consulting experience for those needing efficient access to actionable advice and guidance. My Instagram Intensive includes a prerecorded IG profile audit; an Optimize Your Instagram workbook & a 60-minute consultation, + access to the recording. You then receive 7 days of support through Email.
3. Speaking/Training: This is for corporate/non-profit organizations looking to hire a social media expert to train their teams as well as those looking for an Instagram expert for a summit, conference, private group program, publication, event, or podcast.
What I'm most proud of about SBG is the ability to always stay consistent and driven especially continuing to be in business during a global pandemic. Heading into my 7th year of business I want to continue to push myself and disrupt my own thoughts and visions of what being a business owner and entrepreneur is all about.
My second business Hustle + Socialize is an entrepreneurship conference & community that I co-founded with my best friend of 20 years Michelle Vallejo. Our mission is to empower Texas women to transform their mindsets & build and protect their legacy through life-changing experiences. We do this by hosting our annual conference every June in downtown San Antonio, hosting summits as well as hosting events that allow for a brave space for women to build the credibility, skills, network, and confidence to thrive as business leaders.
H+S has been growing in the heart of San Antonio, TX for the past 4 years, and we are a home base for women at all levels in business ownership. Our community is made up of business beginners, business owners, and business builders.
Business Beginners are just about to make the jump into business ownership. They might have a "side-hustle" or be juggling a full-time job and a great idea and ready to bring it to life. Business Beginners might have just started a business but still feel like they have no idea what to do next.
Business owners are those who have 1-2 years in business. They have had success in launching their idea, but things might still not be going according to plan… or there still might not even be a plan. Business Builders are women that are leading the way in business but still have room to grow. Business Builders might have one, two, or even more business on their plate but still desire more community, more growth, and more freedom ($$$).
As always, when you join us for any H+S event, you will get to experience an agenda packed with workshops, panel conversations, fireside chats, keynotes, and interactive activities. You will get to know our team, have a chance to meet with our speakers, and network with other amazing hustlers.
What I'm most proud of about Hustle + Socialize is the growth and perseverance we've had throughout the pandemic. We now have a founding board filled with talented leaders ready to help grow the mission of H+S.
We'd love to hear about how you think about risk-taking?
Life is all about taking risks, especially if you're an entrepreneur. You can't expect to grow if you're always in a comfort zone or a bubble. You have to do things and take on roles that call you to level up in your life and your business. My word for 2022 is "disrupt", because of that nature, I'm here to disrupt my own thoughts, vision, and expectations as an entrepreneur.
I always want to be innovative. I never want to stay in the same place. I always want to do things that are going to make me feel uncomfortable because I know that with being uncomfortable comes major growth.
Anytime someone asks me if they should start a business, I always reply with this question, "are you willing to be uncomfortable and willing to put in the work necessary to make an impact and to change the systems?"
I'm all about dismantling systems especially as a Latina business owner from the South Texas Border. People like me, don't start businesses. But I'm here to take that risk to show the next generation of Latina Entrepreneurs it is POSSIBLE.
Contact Info:
Email: christina@thesocialbutterflygal.net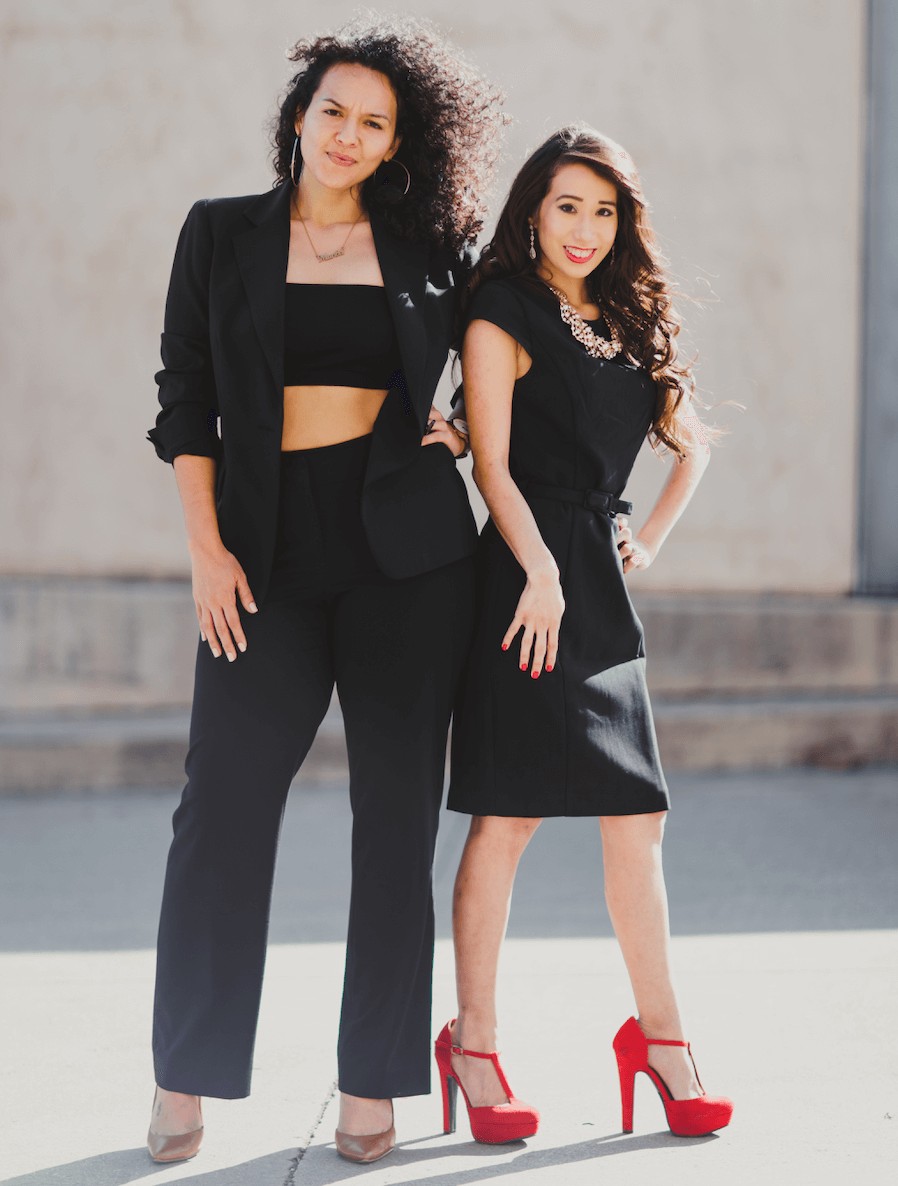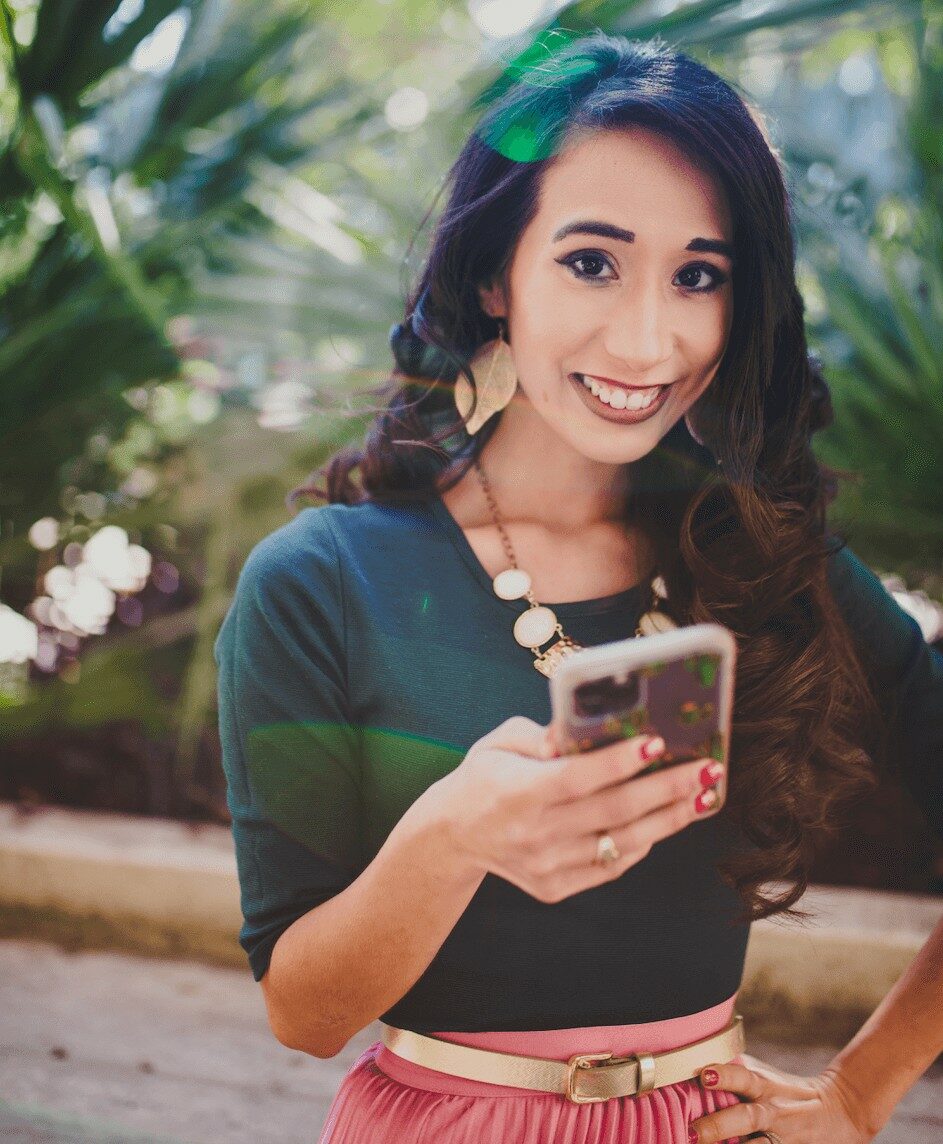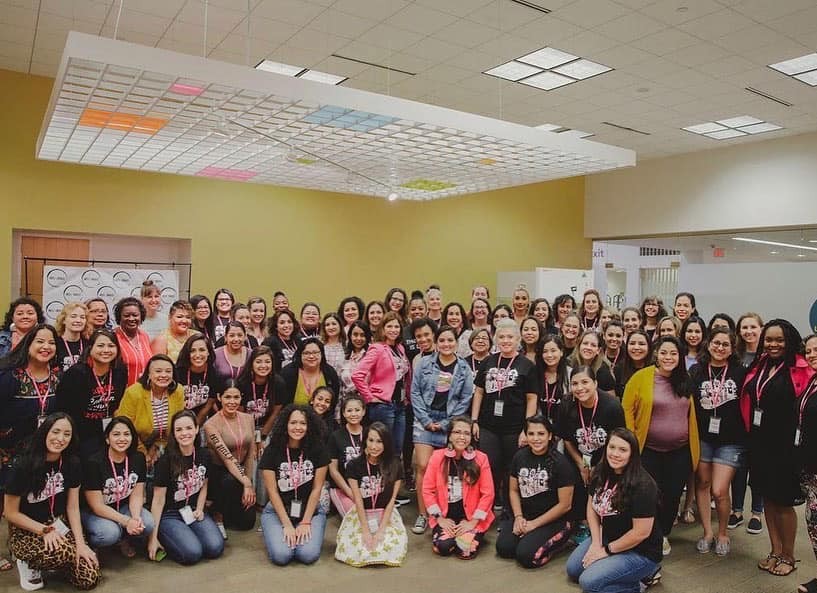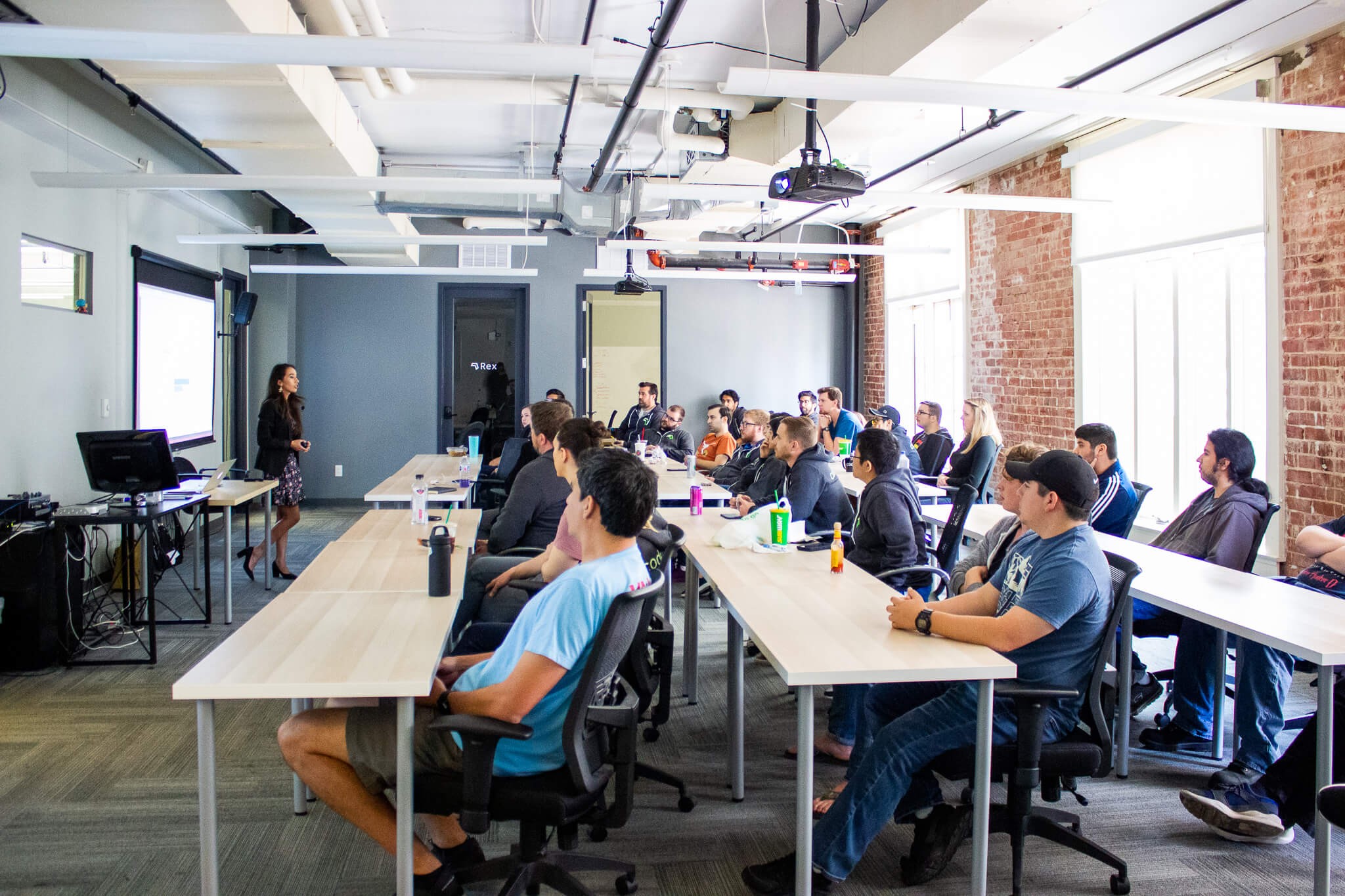 Image Credits
Lucero Salinas Photography
Suggest a Story:
 VoyageSanAntonio is built on recommendations from the community; it's how we uncover hidden gems, so if you or someone you know deserves recognition please let us know 
here.