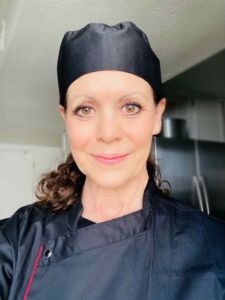 Today we'd like to introduce you to Sharon Ballenger.
Hi Sharon, please kick things off for us with an introduction to yourself and your story.
Hi, and thanks for having me. I'm an Ayurvedic Culinary Chef and own a vegan meal prep & catering service called Mitahara Vegan in San Antonio, Texas. I also offer personal chef services, as well. My vision is to open a brick and mortar cafe in the near future and feature all my delicious entrees.
I started my Ayurvedic journey in 2019. I've pretty much always been vegan, and I absolutely love cooking, especially for others. But the more I embedded myself into this holistic lifestyle and I saw its benefits – first hand – the more I wanted to share it. The best way to do this was to incorporate this nature based science into my culinary creations. Diet, and our Gut health in particular, play a huge role in our overall well-being along with the lifestyle choices we make. In fact, my slogan is "A Happy Healthy Belly = A Happy Healthy Human".
Health is something that we often take for granted, until we lose it. For me, choosing to become vegan was easy and authentic to me. It was something that was in alignment with my personal values, as well as with my health and my career as an Ayurvedic Practitioner. But finding vegan in a world that thrives on the consumption of meat and animal byproducts, that was a completely different story. So, I struggled every time we went out to eat or met with family or friends for lunch or dinner. I just could not find foods or meals that were ethical, sustainable or organically produced. I got tired of hearing "you can just order a salad" and I was also exhausted with having to constantly explain myself about being vegan. So, I began experimenting on my own, at home.
My kitchen soon became my creation station, and my family and friends became my taste testers, to which they didn't seem to mind. But the most important discovery for me was that I felt safe. Safe being in the privacy of my own kitchen, where I was no longer ridiculed, judged or criticized for my lifestyle choice of being vegan, and where I knew I could incorporate all my dietary needs, without the risk of being exposed to cross-contamination or pathogens. What started out four years ago as a trial and error system of exploring food diversity that was also healthy, organic, sustainable, and balanced, became Mitahara Vegan.
Mitahara is a Sanskrit combination word from Mita (Moderate) and Ahara (Taking Food, Diet), which together mean moderate diet. It represents a concept linking nutrition to the health of ones body and mind. It's an Indian Philosophy that integrates awareness about food, drink, balanced diet and consumption habits, and its effect on the body and mind. Eating in moderation means eating only as much food as your body needs, and foods that are fresh, wholesome and plant-based to vitalize the body. It does not mean completely eliminating the foods that you love, but instead eating them selectively.
I am not here to push a specific diet on anyone. But, regardless of what dietary theory you resonate yourself with, my nutrient-dense, alkaline-enriched recipes will help you incorporate more plants into your meals.
Health is not about eating perfectly at every meal of every day. It's about sticking to those seemingly small habits that pay big dividends: surrounding ourselves with uplifting people, exercising regularly, sleeping well, choosing positive thoughts, and living in a supportive environment. It's about living your best life! That means taking the time and effort to assess and focus on those important aspects of our lives on a regular basis. When we bring awareness and effort into our daily lives, that's when transformation occurs, and we start to see big changes in our health and life.
Would you say it's been a smooth road, and if not what are some of the biggest challenges you've faced along the way?
It hasn't always been a smooth road, but with anything we set out to do, we must also know it will come with trials and tribulations. I think the biggest struggle has been the fact that my culinary style is different. I don't create what most people typically expect to see or eat at a restaurant, cafe, fast food diner, food truck, etc. – vegan or non-vegan.
As an Ayurvedic Chef and Practitioner, my goal is to honor the most salient culinary aspects of the 3000 year old ancient Ayurvedic diet, while evolving it to our modern times and modern eaters, and to include more food diversity. This has been my main challenge, as people don't understand or have knowledge of what "Ayurveda" is or what it can do for their overall health. It's a learning process.
Ayurveda is the science of life and longevity. It teaches us how to listen to how our body feels and how our body reacts to what we feed it. It's life-changing, and in the beginning a bit tough for folks to understand until they start to feel the lifestyle change for themselves. I call it "Felt-Sensing" or the ability to notice & to feel the effects your food has on your body.
There is an Ayurvedic Proverb that I just love, and even have it quoted on my website – "When diet is wrong, medicine is of no use. When diet is correct, medicine is of no need".
I am a firm believer that food can be our medicine, and it can heal our bodies. But, we have to choose the right kind of food. That's where I can help.
Thanks – so what else should our readers know about Mitahara Vegan?
Mitahara Vegan is a Meal Prep Service that also offers Catering & Personal Chef Services. We are 100% vegan, and everything on our menu is always made fresh to order. We are dedicated to helping people improve their physical, mental, emotional, and spiritual health with foods that are designed for optimal nutrition, by formulating food groups that work in harmony to induce proper digestion and promote maximum absorption of essential nutrients.
Our menu is seasonally curated and Ayurveda inspired – meaning we use produce when it is at its best and in its prime. Each seasonal menu emphasizes wholesome foods and spices, to improve overall health, and to encourage mindful eating and a healthy relationship with food.
When you live by the seasons, you benefit from natures healing balance, naturally and with ease, because each season has its own inherent balancing intelligence.
Ayurveda, as I mentioned earlier, is the science of life and longevity. It's an integrative holistic wellness system that views health through an all-encompassing lens, looking at the body-mind-spirit in relationship to nature and to the foods we eat. It's about looking deeper at how you feel and your environment, and making food choices that match your needs.
Our mission at Mitahara Vegan is to promote sustainable, healthy, and compassionate living. Research has demonstrated that a plant-based diet, centered around organic whole foods is the most supportive diet for health and longevity. A plant-based diet also has the benefits of preventing the suffering and ecological destruction caused by the consumption of animal products. As part of our commitment to you, our animal friends, and the plant, Mitahara Vegan offers nutritionally balanced, natural, organic and locally sourced, 100% plant-based meals that are healthy, sustainable, compassionate and delicious.
Can you talk to us a bit about the role of luck?
There is a famous quote that I like from the Roman philosopher Seneca that says – "Luck is what happens when preparation meets opportunity". For me, that could not be more true!
I know that sometimes it's easy to look at other people who might have the business you want, the lifestyle you want, the exposure you want, or just appear to maybe have if all, and you say to yourself – "Wow, they are so lucky". But the truth is, most of the time, luck has nothing to do with it.
I think successful people are successful because they work hard. They put in the time, effort and the energy. They learn the skill or craft. And often times, they may go completely unnoticed or unrecognized. But, when an opportunity presents itself, they are prepared for it. They've done the work!
I have seen this myself in my own life. I have spent hours beyond hours studying my craft. Learning my skill. Teaching myself how to create amazing healthy, culinary dishes. Did I make mistakes along the way… of course I did. But, that's what helped me figure it all out. For me, the highs and lows are what made me who I am, and have taught me to never give up and to keep doing what I love. To continue to endure and persevere will always be worth it in the end. You just have to keep going, and not let the bad things drag you down. They are only temporary glitches, on the path to one's success.
Contact Info: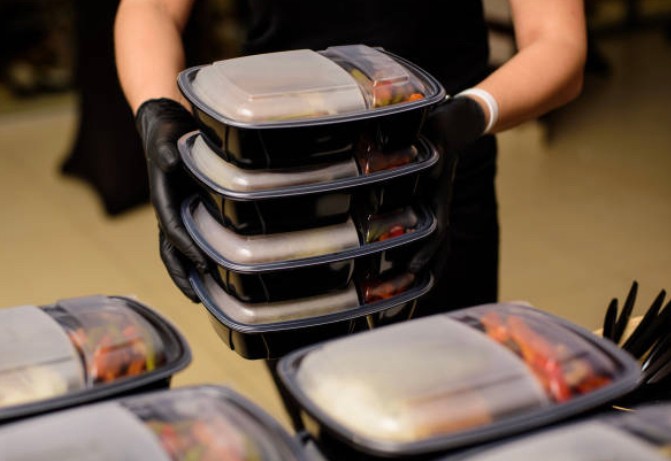 Suggest a Story:
 VoyageSanAntonio is built on recommendations from the community; it's how we uncover hidden gems, so if you or someone you know deserves recognition please let us know 
here.