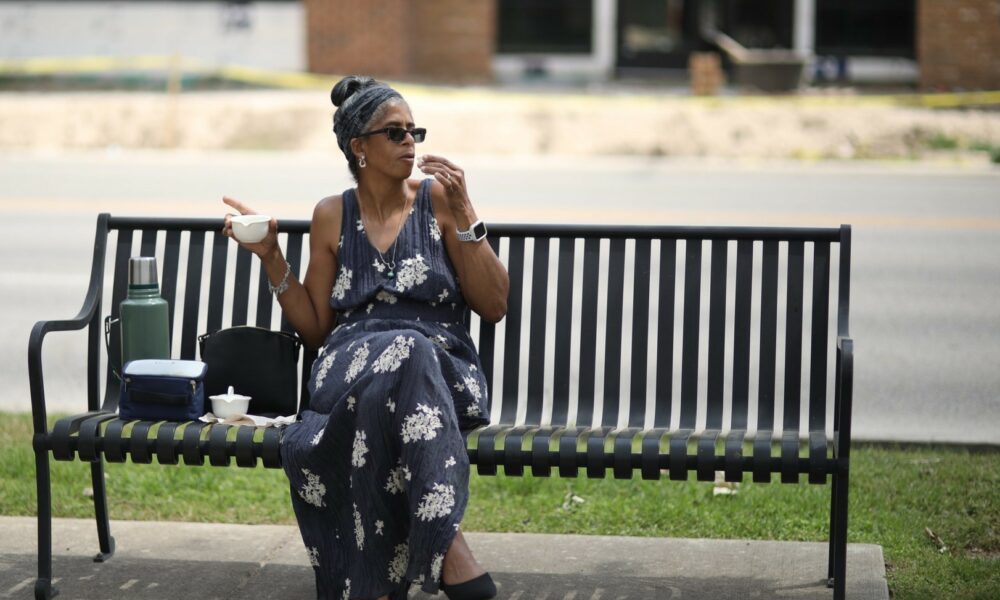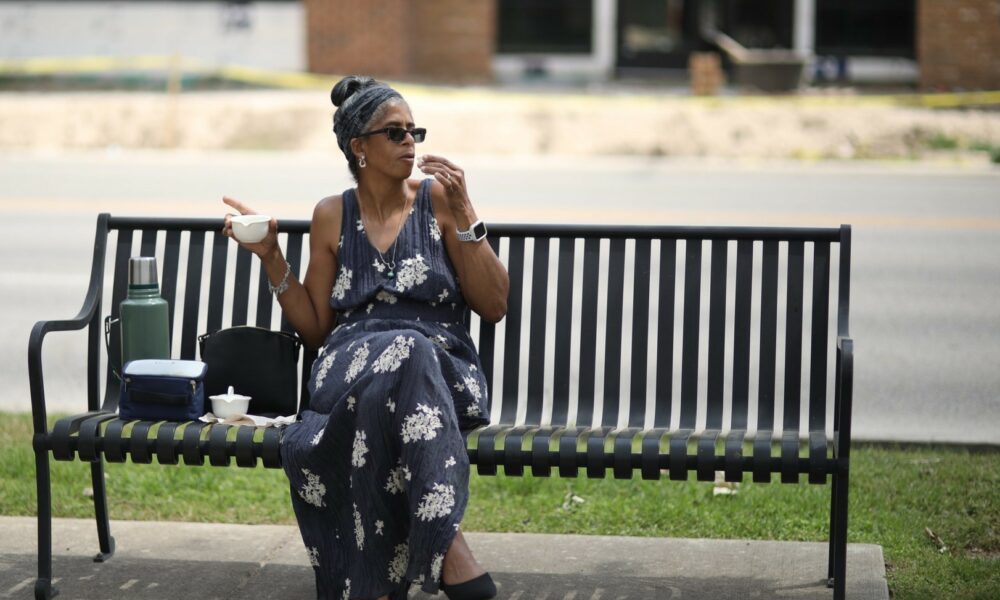 Today we'd like to introduce you to Tammy Martinez.
Hi Tammy, so excited to have you with us today. What can you tell us about your story?
My tea journey began in 2012 when an acquaintance of mine who owned a antique and craft store opened a tea lounge in her venue. She was looking for staffing to assist in operating her tea lounge and I was extremely excited to help. I had always loved the whole idea of tea and tea parties! Right from the beginning I learned that I knew nothing about tea besides dunking the tea bag in a hot cup of water and that was tea! The more I worked at the tea room and customers asked me questions about tea, I was virtually clueless and began to be more intrigued about tea. I believe that ultimately the lack of knowledge is what drove me deeper into learning all about tea. If I was going to sale it, I knew that it was very important for me to learn all I could about this plant! When I learned that there were 6 basic tea types and they all came from one plant, my mind was blown and from there the journey began.
Within a year of working at the tea lounge I became the manager, The owner recognized my growing interest in the production of tea and decided to let me take tea courses. This was such a great opportunity and my knowledge grew rapidly. Besides the tea courses, I bought many books, took free online courses and scoured YouTube for more visual learning. I was with the company for almost 7 years before I resigned. it was a great experience and I was afforded many wonderful opportunities with the tea lounge such as appearing on Great Day SA and SA Live. The transition was not a happy one but my children new my desire to have my own tea lounge one day so that I could continue to educate people about the beauty and healthy benefits of tea as well as all of the culturally diverse traditions of this amazing plant! I have extremely creative and talented children who came to my rescue by utilizing their skills to assist in making their mom's dream come true. One daughter created my website and branding, while the other daughter who is a photographer took amazing photos. I started out online in hopes of getting a building some day. Starting a business can be very nerve wrecking but with a good healthy support system to help smooth the way it can be an exciting journey.
In November of 2019 I responded to an ad that was on Instagram about a company that was opening in an upscale vendor market place call the Painted Tree. I checked out their website and all of the locations they had in other states. Each location was beautiful and a lightbulb went off in my head and I called them immediately because I felt like this was the opportunity I was looking for! I wanted an opportunity to be in a position to open a tea lounge with minimum overhead. I called the number listed and spoke with a representative and asked if they had ever considered have an eatery such a tea room in their establishment. I explained to her that I had managed a tea lounge in a setting such as theirs and it was always a nice experience for the customers. She told me that they had not thought about it for this particular location but a few of their other locations had a tea room and that she would pass the information on to the owners. I thanked her for her time and the consideration. I felt like I might have a shot at it but I would be patient and wait and see if I would get a call back.
To my surprise, one of the owners called me back in less than an hour and asked me what were my ideas and what exactly did I want to open their. I gave him my whole tea lounge dream and he loved it! He told me he'd be in San Antonio around January or February of 2020 and I could meet him at the site and we'd discuss the offer. Mind you November was my initial contact with the Painted Tree and waiting those two months was brutal! So many what if's and all the waiting in between but January 28 finally arrived and the owners where in town and ready to meet with me. Being in the empty building and looking at my potential space was amazing but I knew the it all came down to the price of the lease agreement. I was given an amount which I knew I couldn't afford and I thanked them for considering me and I hated wasting their time but I just knew I didn't want to put my self in a situation where I would be worrying about expenses. The two owners both talked about and said they really wanted me there and they felt really good about the benefits of having a tea lounge in their market place and gave me a price that I would be a fool to turn down! I asked them to give me a moment while I called my husband and gave him the square footage and the lease amount to which he also said that it was amazing deal and that I should go for it! And so I did, it was one of the happiest and most elating moments of my life! From that day forward time seemed to speed up!
Within a few days, I signed the contract and began making preparations. I had approximately 3 months to get all of my furniture, appliances and products as our soft opening was going to be in May. Well, we all know what happened around that time and San Antonio was no exception, as I was preparing for the grand opening it seemed like doors where continually opening for me and I couldn't even imagine what could possibly go wrong? But when the city shut down and all the non essential workers stopped working, that included the Painted Tree. I had already put in my notice as the Superintendent of my Homeschool Co-op Group of over 300 students but since the school year was almost over it wouldn't be such a sad transition. But then the call came that I had been dreading, it was one of the owners, he said he was very sorry but the project had been cancelled indefinitely. He told me that they could not afford to keep leasing the location not knowing when they would be able open. He stated that it was not cost effective for them and that they would definitely look for another location in the near future and keep in contact with me.. I thanked him for his confidence in me and hoped that they would find something when the pandemic was under control. I was numb for a moment and then I was sad and then I was grateful that we hadn't opened only to have to close. I kept looking for the silver lining but deep down I felt like someone played a dirty rotten trick on me. I looked for a call towards the end of 2020 and then again in 2021.
By the beginning of 2022 I had pretty much given up until a dear friend of my said, "The Painted Tree is back you'd better call them!" We got off of the phone and I took a deep breath, got my phone and pulled up the owners number.. I didn't call him I sent him a text which read, "Good Morning! this is Tammy Martinez! Looks like you found a location here in San Antonio! Are you still interested in the tea room?!?! If so I'm more than ready! I look forward to hearing from you soon! The rest is pretty much history, he called me and welcomed me back with a space larger than I had before at the same rate! I feel very blessed and I am thankful to GOD for it. I am more tempered in my zeal and I have learned patience. I tell everyone who is excited and happy for me, that I will not believe it's real until I serve a customer my first pot of tea.
Would you say it's been a smooth road, and if not what are some of the biggest challenges you've faced along the way?
The biggest challenge was my dreams being halted by the pandemic and adjusting to a whole new business model. I had to learn how to navigate business online by promoting my business through social media.. Learning how to create attractive posts, starting a meet up group and having virtual tea parties! The whole tea culture had to create new ways to introduce people to tea virtually. However, the challenges did stretch me and cause me to think outside the box and adapt to change.
Appreciate you sharing that. What should we know about The Steeped Leaf?
Up until now, I have operated as an online tea business. I specialize in organic whole leaf teas from various regions throughout the world. I consider myself a purveyor of fine teas and a tea educator. I obtained my Professional Tea Certification through World Tea Academy in 2020 and have studied the culture, production, cultivation and art of tea for over 10 years. I am very proud of my selection of teas that are fair-trade and ethically sourced. I am known for my passion and knowledge of tea through my tea class offerings. I believe what sets me apart is that I don't believe that tea is just a beverage you drink but can easily be a segue into various aspects of ones life. In my tea lounge, I will be offering guest more than just a pot of tea but an experience as they will have the opportunity to drink tea from a choice of Eastern style tea vessels. I will offer Tea classes from tea 101 to advanced as well as opportunities to have private tea sessions and experience Japanese style tea ceremonies. The motto for my business is, "Every sip is a journey" and it truly is.
How do you think about happiness?
This is such an excellent and easy question. When I have the opportunity to talk to one per or a group of people about tea and I see their faces light up in wonder and amazement because they've learned something about tea that they never new and they are so excited and want more and more information. This is the most exciting and enjoyable feeling because I have been able to add a some new information to a person life that is both good and positive. I was interview by a photo journalist student recently and I served her tea gongfu style which is Chinese style of tea brewing and she was absolutely elated, she said to me that she would remember our time together for the rest of her life. Now that's pretty amazing!
Contact Info: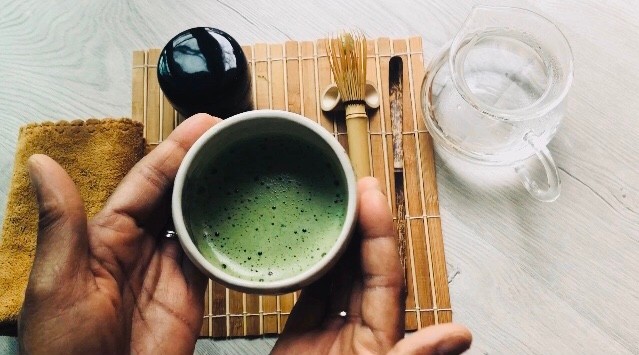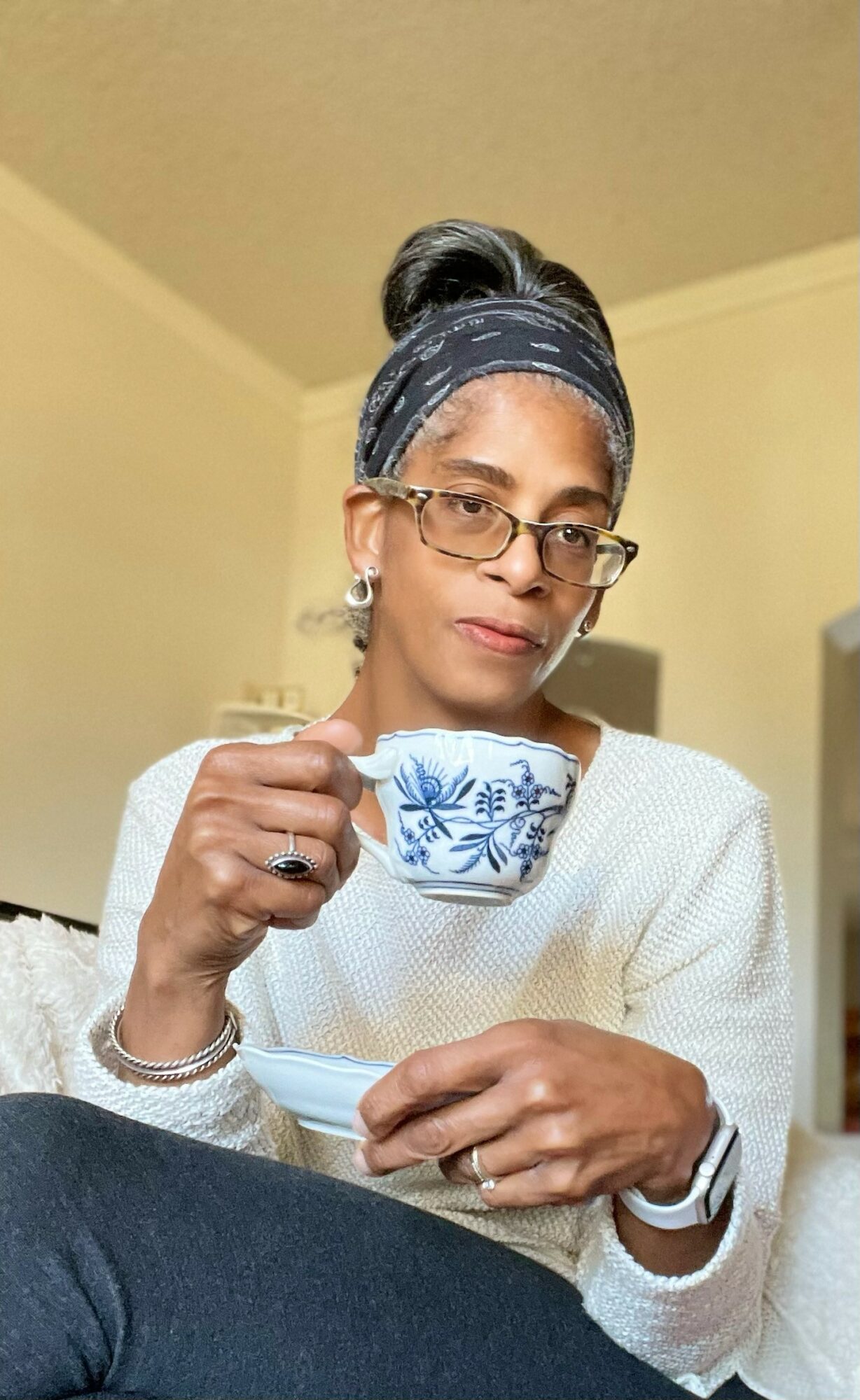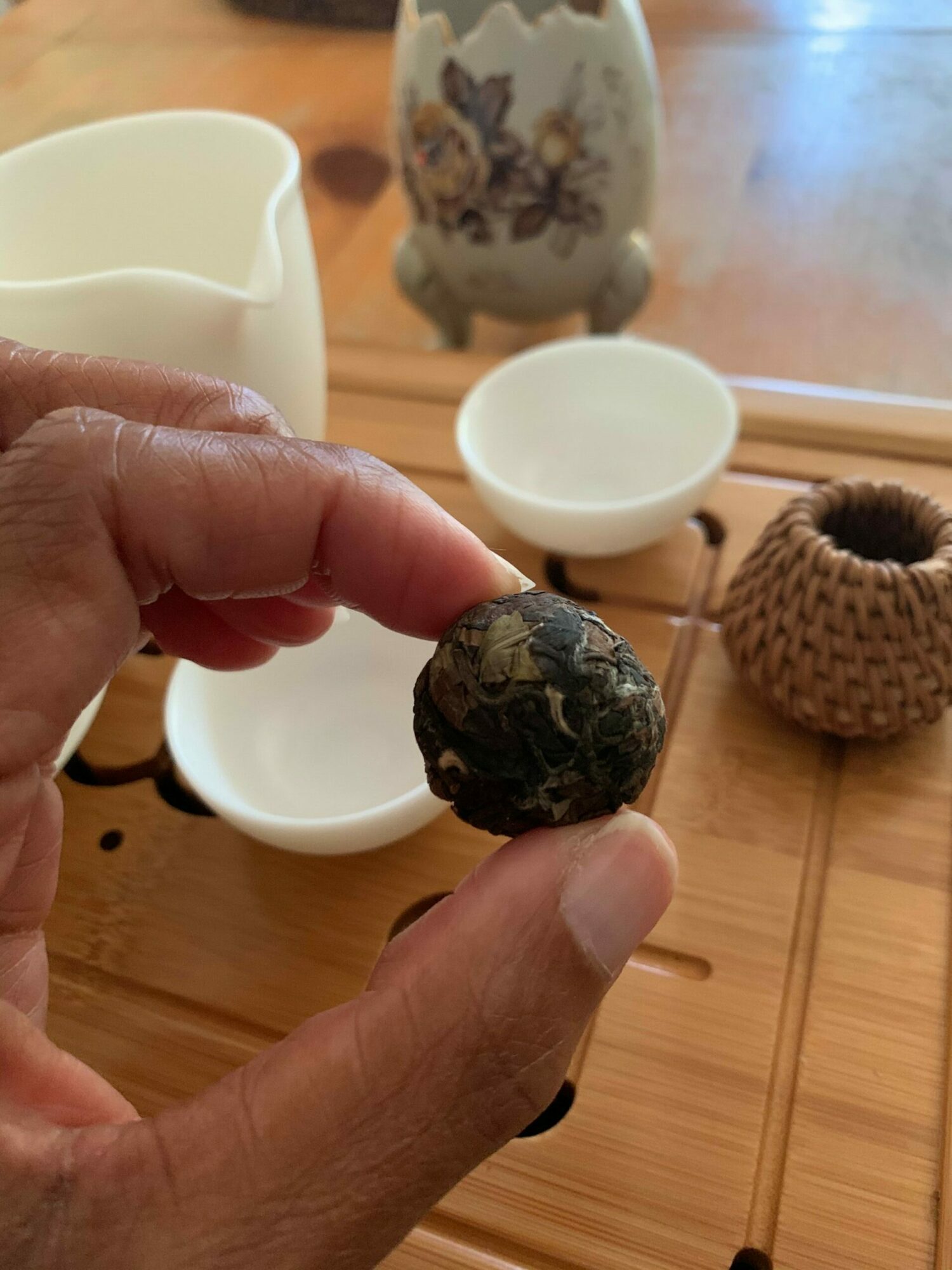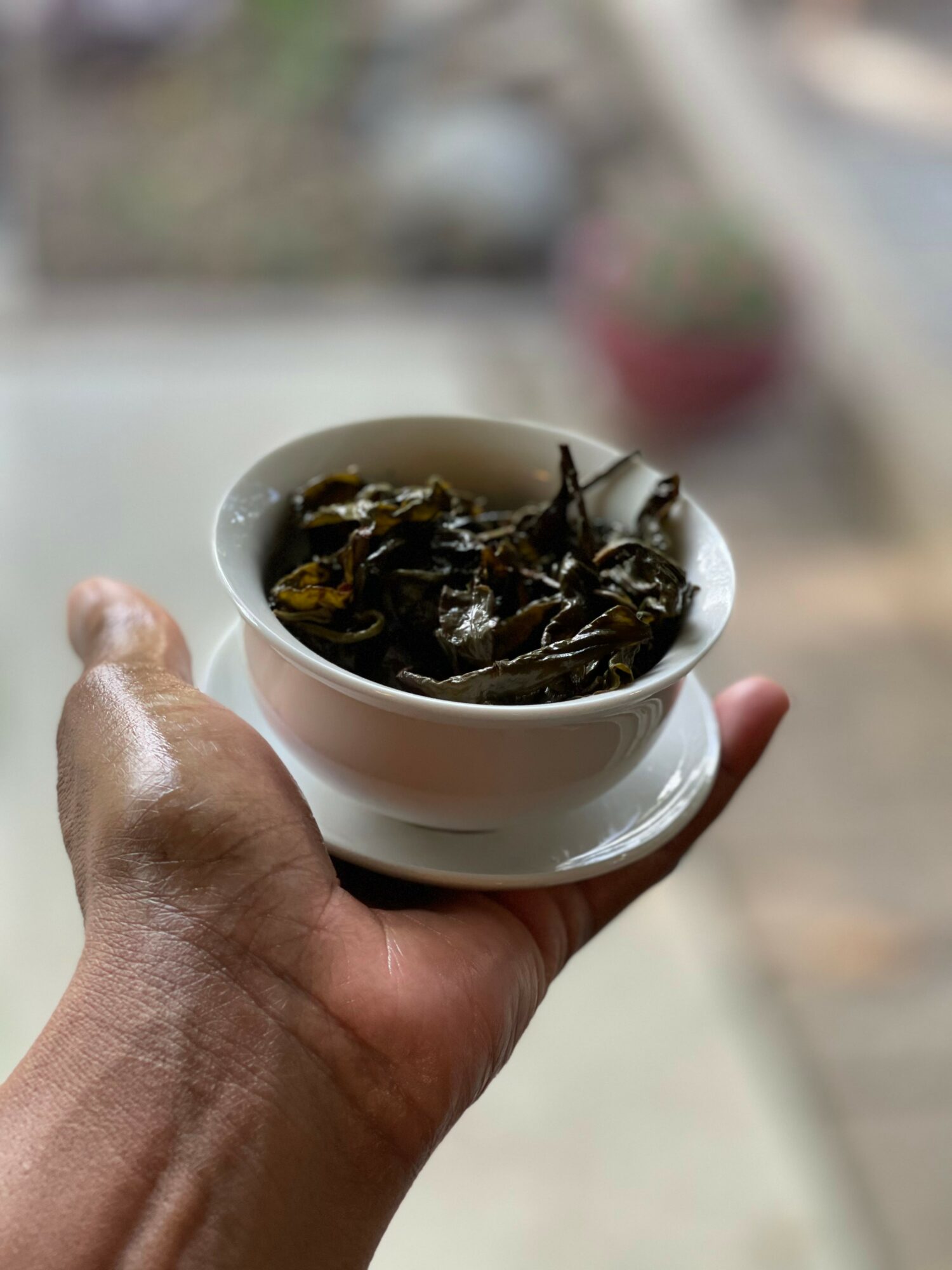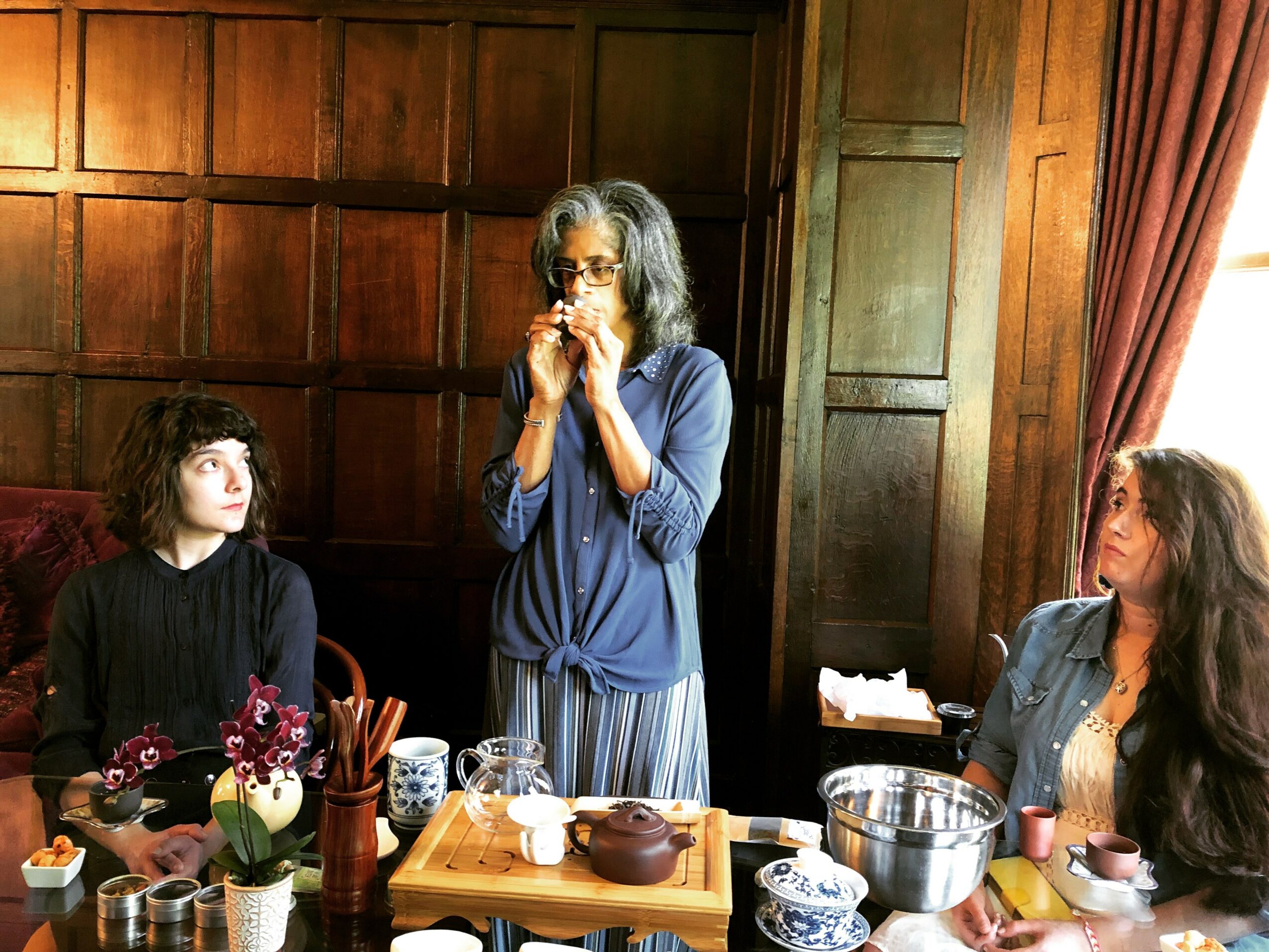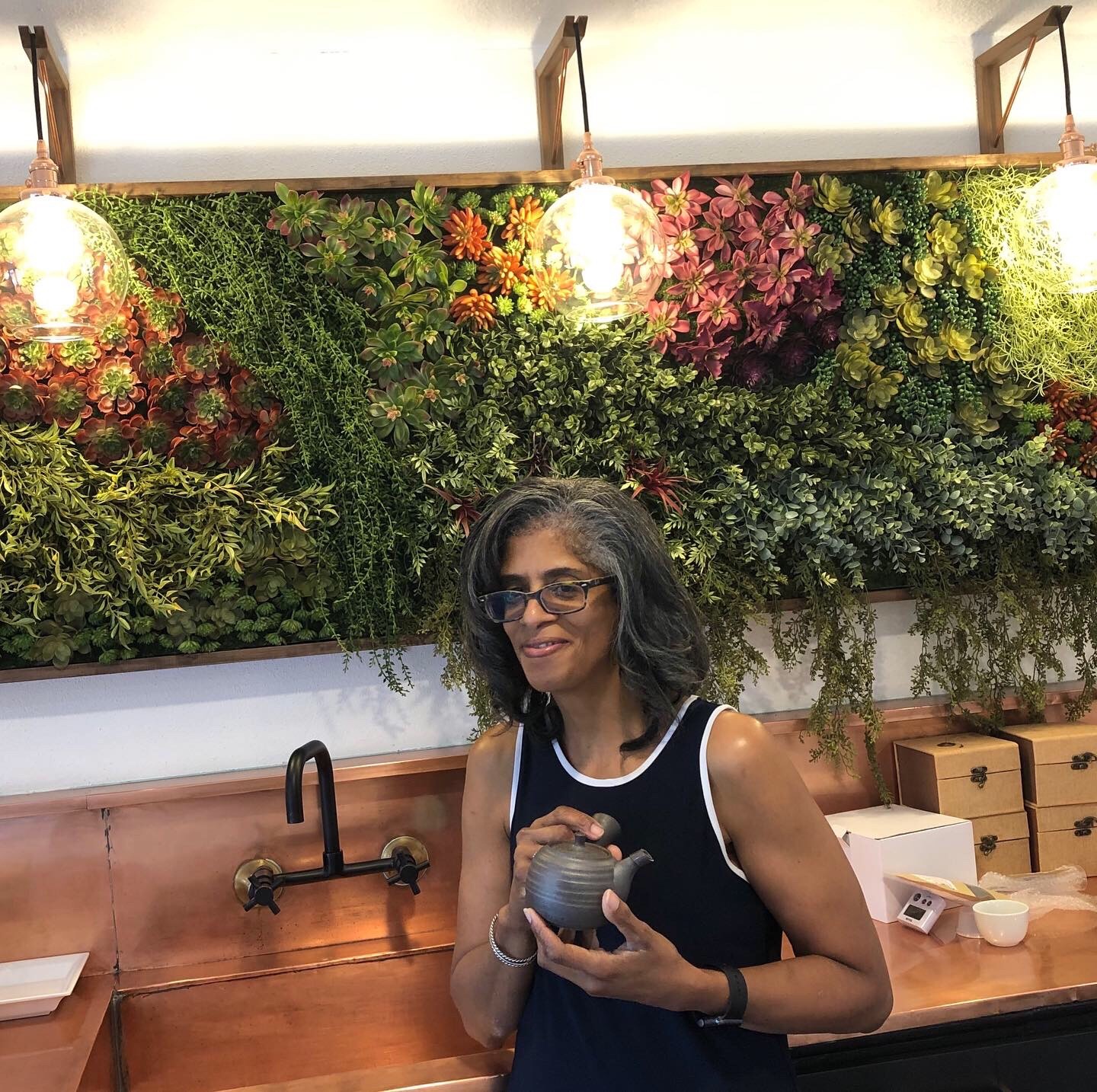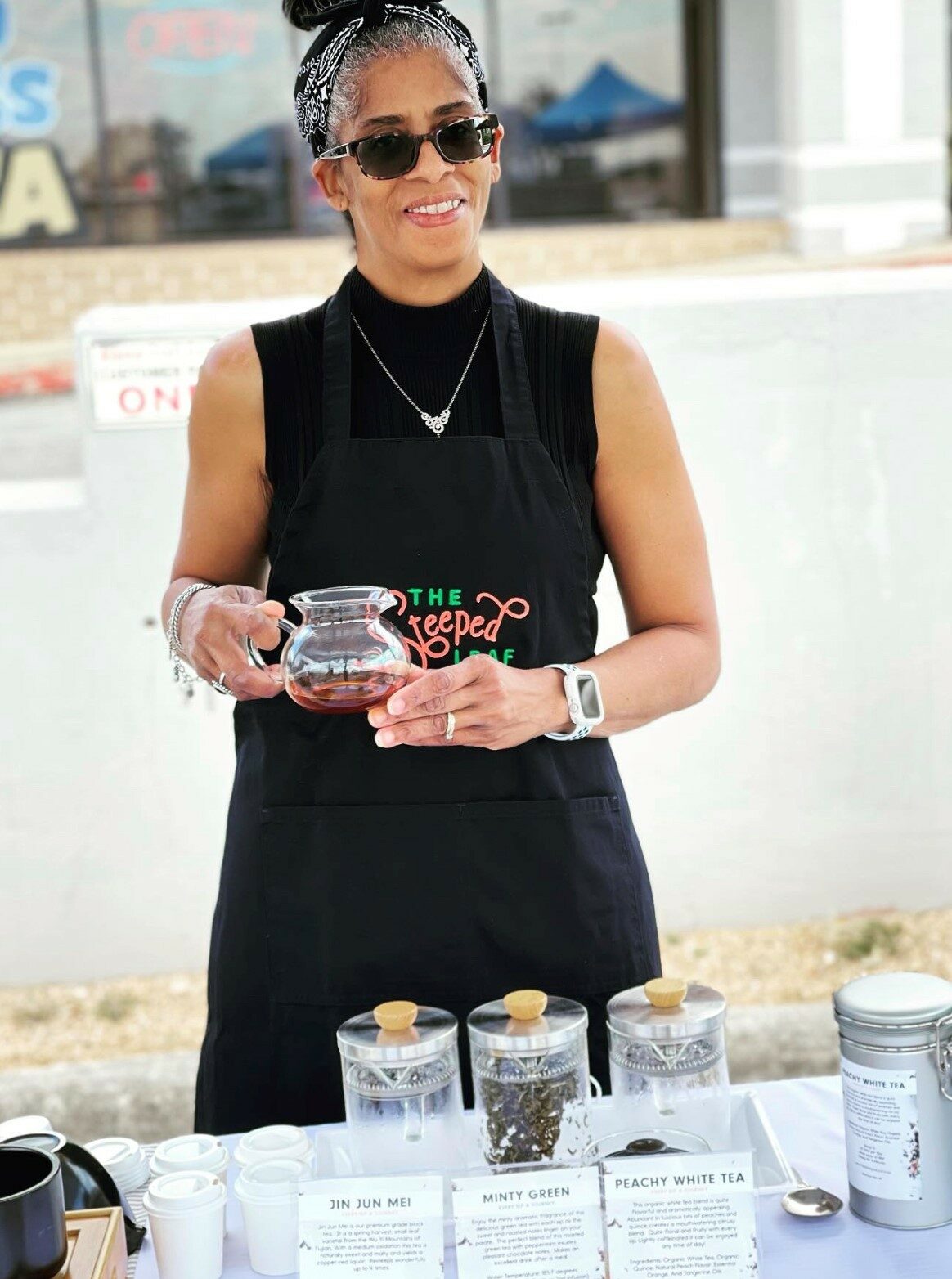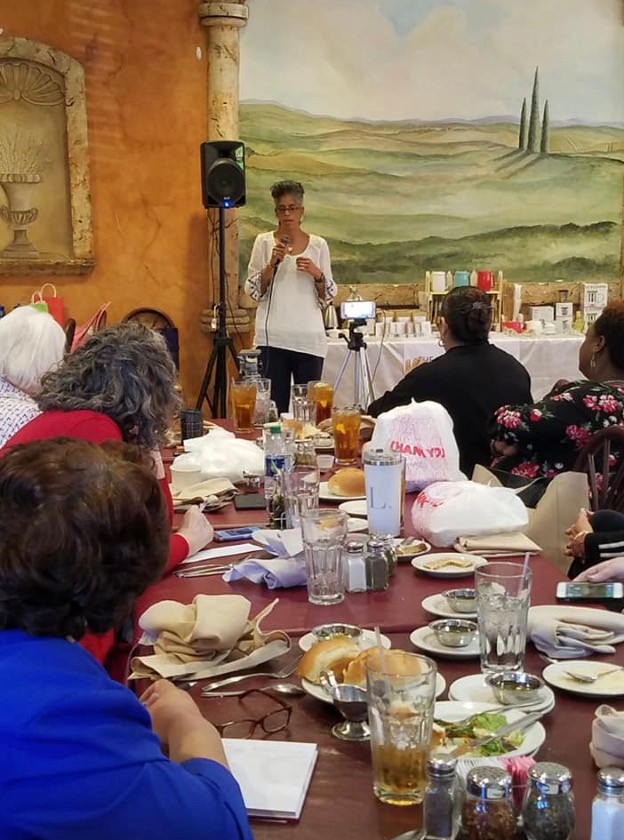 Image Credits
Kemis Irenee Photography
Suggest a Story:
 VoyageSanAntonio is built on recommendations from the community; it's how we uncover hidden gems, so if you or someone you know deserves recognition please let us know 
here.