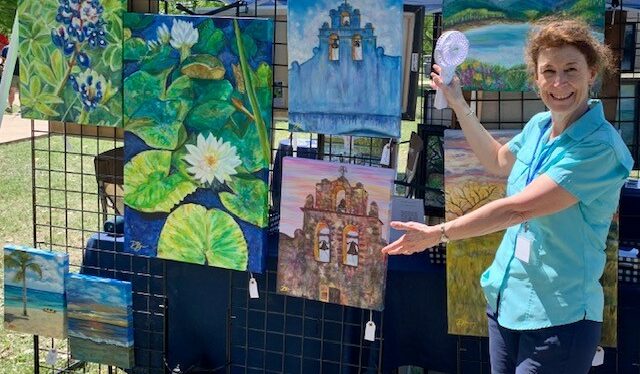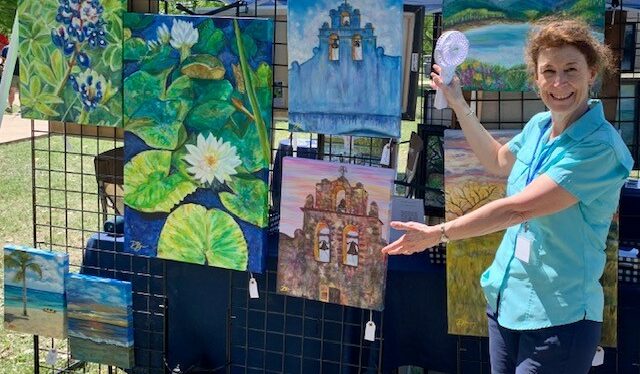 Today we'd like to introduce you to Diane Baum.
Hi Diane, thanks for joining us today. We'd love for you to start by introducing yourself.
In 2019, my daughters were now grown, my husband was working very long hours with his practice, and I was regularly helping our three aging parents with their needs. Feeling a bit bored and restless, I honestly prayed, "Lord, I don't know what I need, but I need something."
About a week later, a friend called and invited me to come over and paint with her. I thought, "Why not?" I love art but had never tried it myself. She told me to bring a photo to paint. I knew right away which one I would bring: it was a framed photo of my two daughters at ages 2 and 4 in matching denim outfits intently watching ducks on a pond. Unfortunately, water penetrated the frame and damaged the photo.
For two decades, when I would look at that photo, I'd think, "I need to have that turned into a painting." At my friend's house, I started the acrylic painting with a little prompting from a teacher we hired off of lessons.com. All three of us were stunned by the quality I was able to achieve. Never would I have ever imagined that I'd be the artist to paint my beloved photograph, let alone actually like the finished piece.
The painting was exactly what I needed when I needed it. The timing for opening this newfound gift in my life was absolutely perfect! As the pandemic hit, I now had a hobby that I could do socially isolated in my home that would bring me great joy.
Over the past three years, I have finished more than 70 paintings. I have given my paintings to friends and family members for special occasions, and some then asked me to do specific paintings for them. As time went on, people hired me to do commissioned paintings, and I had several opportunities to be mentored by a few professional artists and a gallery owner who graciously gave me their time, expertise, advice, and critiques.
I have participated in two local art shows and now have a new professional Instagram account. One of my paintings was featured at a store in Boerne, and my Colorado-themed art note cards are now being sold in a boutique in Steamboat Springs, Colorado.
Additionally, I have been able to give back to the community by selling my artwork to raise money for charities. I am excited to see where else my art adventure takes me next!
Would you say it's been a smooth road, and if not what are some of the biggest challenges you've faced along the way?
I quickly learned that art is not an easy process. The journey to create is all-consuming. Step one is searching for that inspiration or vision. After you find it, you bubble over with enthusiasm for the project. You feel invincible and can't wait to get started. The next step is actually getting into it… laying down those first schmears of paint, which usually resemble a hot mess more than your vision.
The next several steps are slow, frustrating, and require a lot of perseverance; they involve analyzing, deciding, mixing paint colors, sizing upscale and composition, trying this and that, determining and correcting problems, and then repeating the process all over again multiple times until finally something of value starts to emerge. When I can finally say, "I see it…" I get very excited again and catch a second wind that helps me finish what I've started.
Sometimes, even though I am seeing the painting come to life, I can tell that my built-in art critics (my husband and college student daughter who live with me) cannot yet see it. Their comments are very helpful, although at times frustrating. Nevertheless, I work against my feelings to listen to their comments and suggestions to seriously consider their input. It regularly pays off and I am grateful for the convenient feedback.
The business side of what I do initially happened organically; people just started asking me to paint for them and they wanted to pay me something for my work. But, now I'm learning that getting my art out there is time- and energy-consuming as producing the art itself, maybe even more so.
I have had to learn how to promote my work, determine to price, negotiate commissions, adapt my art into other forms such as note cards, set up art shows, and consider people's preferences over my own, Art is highly personal; it has to match a person's need in their house for size, subject, and color scheme as well as captivate them for a sale to happen.
For that same reason, when a person commissions me, I work very hard to learn what they want and why they want it so I can match and hopefully exceed their expectations.
Of course, rejection will always be a part of this business, and without a doubt, even negative feedback can be super valuable. Fortunately, however, when I least expect it, someone gets excited about my work and I receive the affirmation and encouragement I need to go on.
Fortunately, I don't mind the ups and downs, I love learning and growing, I'm intrigued at who likes which of my paintings, and I am always determined to find a path forward. Ultimately, when my work touches someone's heart and they absolutely love it, it makes me unbelievably happy!
As you know, we're big fans of you and your work. For our readers who might not be as familiar what can you tell them about what you do?
The medium I work in most is acrylics, but I have done an occasional oil painting. I love bright bold colors and textures as well as softer hues. Landscapes and nature instantly attract me, so much of my work is aimed at transporting people to places of natural beauty and peace.
My last name actually means "Tree" in German, and I really do love painting trees. They frankly signify life, health, growth, stability, and peace to me. Because my family and I spend a lot of time in Colorado, many of my paintings feature snowed-in rivers, ski mountains, mountain waterfalls, and the Aspens in the fall.
In particular, I enjoy exploring the range of hidden colors that actually make snow visible, as well as re-creating the layers of fallen snow. Water and its reflections are another focus of my paintings. Since I grew up near Niagara Falls, I really wanted to try to tackle its size, beauty, and raw power.
Trying to mimic the mist at the bottom of the falls was both challenging and a thrill. Lately, I've been focusing more on painting scenes around Texas, including ranches, a single bluebonnet, a Texas buck, and the bell towers of Missions Espada and San Juan Capistrano at dusk.
While landscapes are my first love, friends and family also started asking me to paint pet portraits. I've had the pleasure of painting a variety of dog breeds, horses, tropical fish, and honeybees. I have even painted some jellyfish just because I enjoy watching them float around like underwater space aliens in public aquariums. Evidently, others enjoy jellyfish, too, because that painting caught a lot of attention and sold quickly.
The hardest painting for me, hands down, is capturing people. I have respect for the uniqueness of each person, their individual beauty, and the diversity of their faces as well as their body shapes. The tiniest brush stroke in the wrong direction can totally throw the whole face off, and it can take hours to find my way back.
But, the pain of that is nothing compared to the joy I get when I catch their spirit as well as their physical image. While I am painting a person, I also enjoy focusing on and appreciating who the person was made to be. I will pray for them and just feel a strong affection and empathy for them.
It's a sweet connection, even if they don't know I am doing it.
Is there something surprising that you feel even people who know you might not know about?
Most people who know me even a little would be surprised that I can actually be quiet for the long periods of time that painting requires!
I have an English degree and early on worked professionally as a technical editor and writer in engineering and medicine; so, words, stories, and great conversations that freely explore ideas are definitely my jam. With painting, however, I have to convey as much as possible without words.
It has truly become a sanctuary for me, transporting me to another dimension. I joke that I am MIA (missing in art) as I go into a trance-like state while I remain hyper-focused on each brushstroke. Hours just evaporate, even though it only seems like minutes to me.
Contact Info: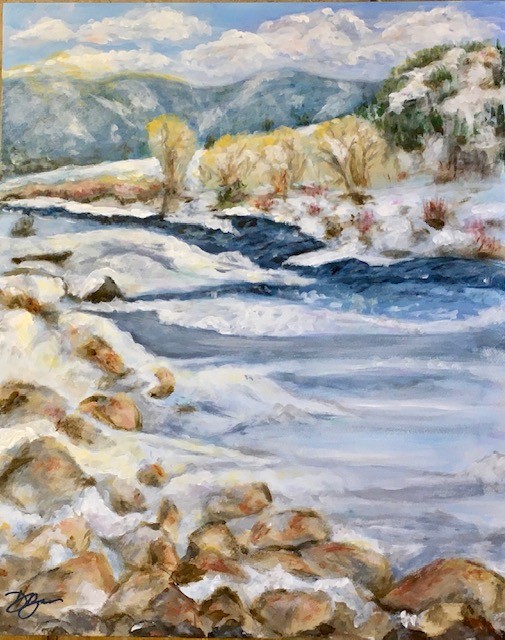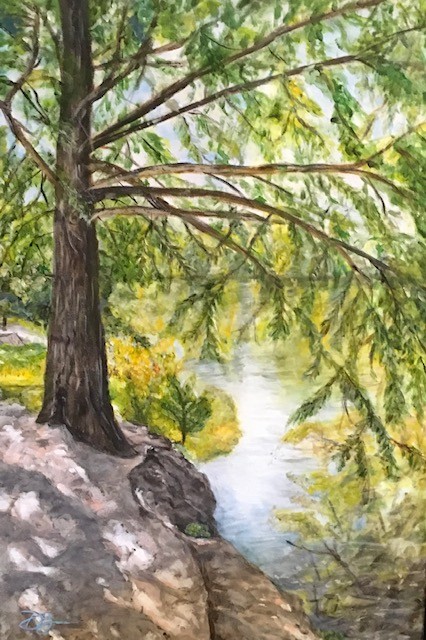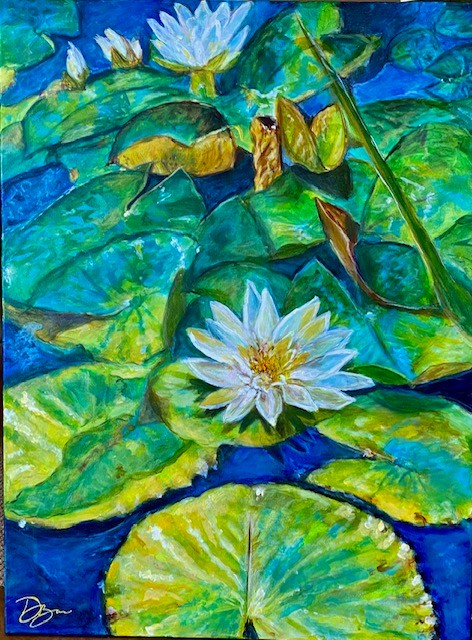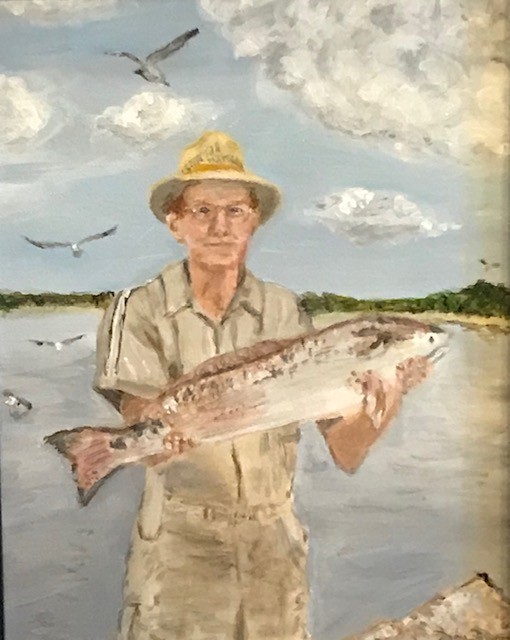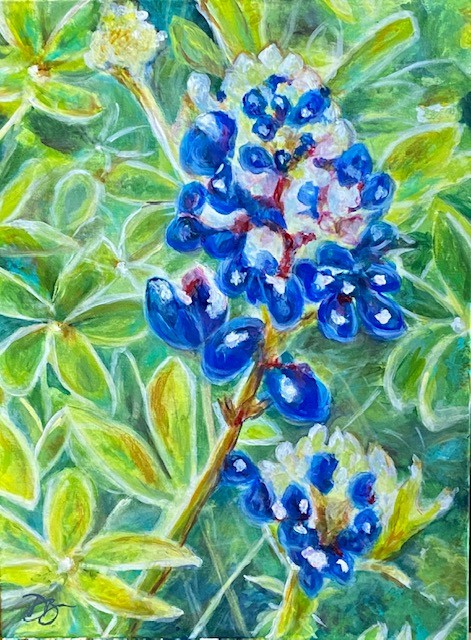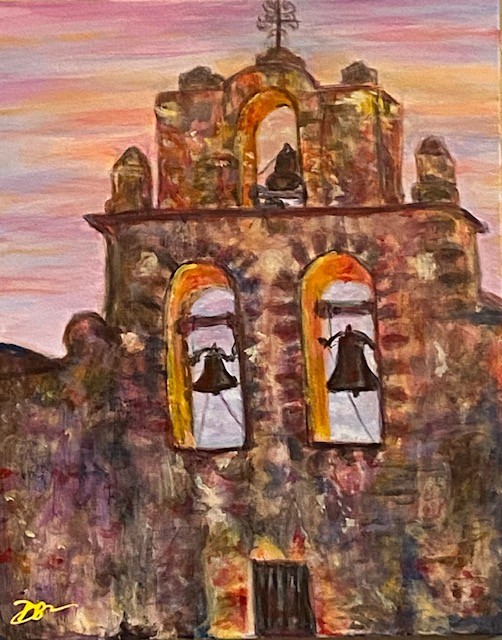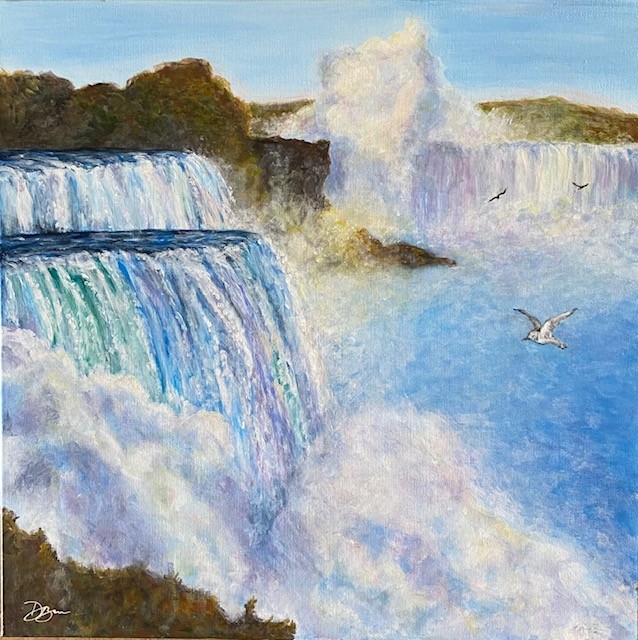 Suggest a Story:
 VoyageSanAntonio is built on recommendations from the community; it's how we uncover hidden gems, so if you or someone you know deserves recognition please let us know 
here.