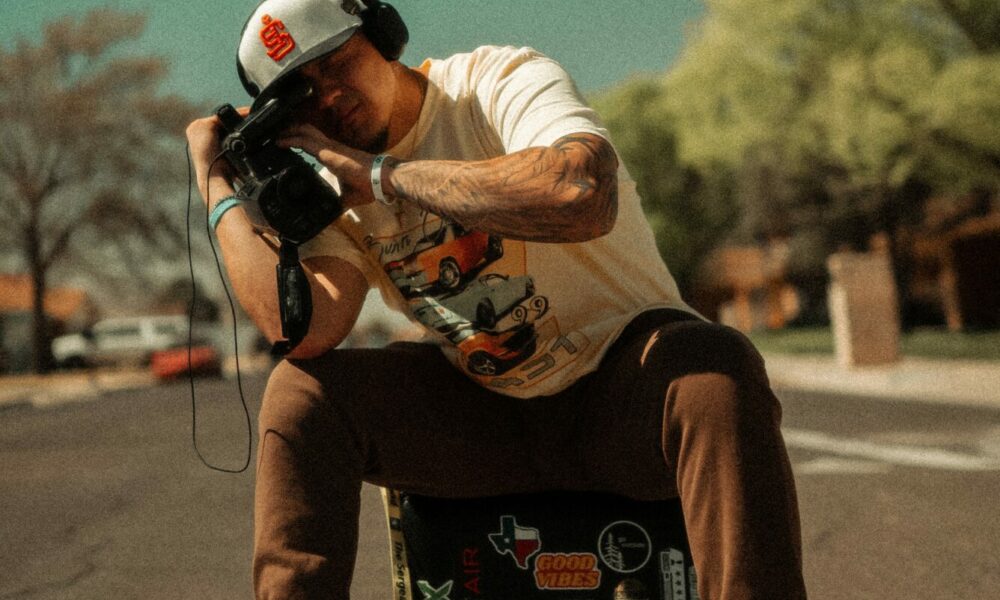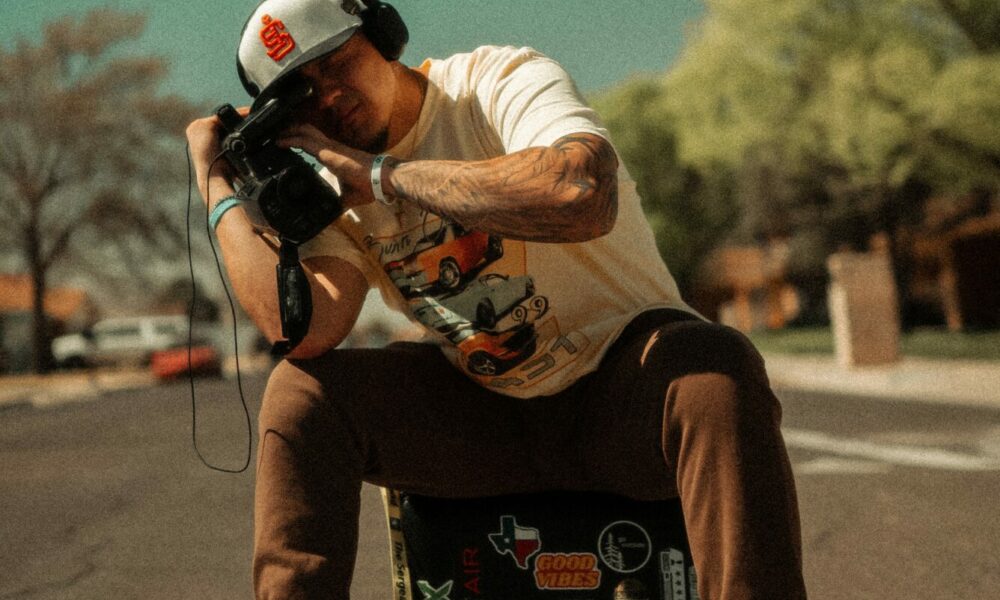 Today we'd like to introduce you to Chris J. Tarin.
Alright, so thank you so much for sharing your story and insight with our readers. To kick things off, can you tell us a bit about how you got started?
Hello everybody, my name is Chris J. Tarin and I am a freelance photographer and videographer born and raised in Hobbs, NM. I am currently 27 years old as I type this out, just coming off my birthday a couple of days ago on April 19th. I know this might sound funny, but I have been taking pictures and videos all my life, since I was 4 years old to be exact according to my parents! Lol. But professionally, I've been doing this since December of 2017! It's been a fun, challenging, and amazing experience all these years of doing what I absolutely love. Like I tell everybody I meet, I wish I could be programmed to stay awake 24/7 so I could never sleep and just always work on projects nonstop! I LOVE WHAT I DO! The whole reason I started my freelance business "ShotByChrisJ" was because of the way I felt working a 9-5 job. I felt so trapped, and unhappy every day I went to work Monday-Sunday. For so many years I had been trying to find something to make good money while at least "liking" what I do. I always had a job, even in high school and in college on top of playing sports and all that good stuff. But once I had to start paying bills I went straight into the oilfield when I was about 19 years old. Tried that for a couple of years and it just wasn't for me. Working those night shifts really took A toll on me and I realized faster than ever I didn't want to do that all my life. Then of course I ventured into new things, like working at a bank, a parts store, UPS, and then even sold cars for a couple of years.
While every job I ever had I was always making good money, my happiness just wasn't there. So I remember sitting there at home wondering what could I do to make money, while doing something I'm good at, but always loving what I do… and that's when it literally hit me. All these years my hobby was something I could turn into a small business. Of course, the first thing I wanted to do was buy a more professional camera and then just start booking clients! But after looking at cameras online I soon realized how expensive the higher end ones actually were. All my life I had always had just the little flip cameras or I would shoot on my iPhone and just edit in IMovie or any free software I could find to make little home videos or school projects. I told myself I was just going to work with what I had at the time and start saving up for a new camera. So that's exactly what I did. I started shooting music videos with a cracked green iPhone 5c like it was a normal thing to do lol. But I always put my heart into every project I did. I hustled and hustled and hustled.
At one point, I had even seen a little $50 camera for sale on Facebook.. and my grandma saw it on the marketplace and wanted to buy it for me so I could at least have something else to shoot with… and she did. I will never forget that moment and I will forever be grateful for that. I still have that camera on my shelf till this very day. After months and months of grinding and booking different shoots… I had finally saved enough money to purchase my first DSLR camera. I started booking more clients than ever because I actually had a "professional looking" camera. It was so funny to me how many more people I was booking just because of the way the camera looked. I myself knew that deep down it didn't matter what camera I shot on, and that the only thing that mattered was how the pictures or video came out. But it motivated me to keep upgrading, and wanting to better myself. Slowly, I started to realize that these higher end cameras obviously weren't pricy just because they "looked cool" but because of the quality work they helped me put out. I started booking so many different shoots, and kept busy for a couple of years with that same camera. Even though I was happy with it, I remember one day I came across a video on YouTube about "filmmakers" and "cinematography/videography" and I never had been so intrigued In my life. Yes I had always took videos, but they weren't like the kind of videos I had seen.. these were like ultra 4k high definition videos and I was just in love with the quality. After that, a whole new drive kicked into gear and I couldn't wait to be that guy with that cool camera setup making these amazing videos. So nonetheless, I set a new goal to buy a video camera.
I did so many shoots, and even went back to work another 9-5 for a little bit just so I could get a second job to pay my bills with a different check than my earnings from photography. I started saving what I was making for this new camera I wanted, and everything was going so perfect until 2020, Covid-19 had just hit. To make a long story short, the company I had been so loyal to for that whole year (being the top salesman in the nation) and (doing free photo shoots/videos for them) told me since I had a second income doing photography, they were going to cut MY hours out of all the other employees we had at that time. I was livid, and I couldn't believe the news. I even stepped away from the job after hearing that because I had literally gave everything to that company, which in return gave me nothing and made me realize again why I didn't like working for anybody else. I took it with a grain of salt and just prayed. I asked God, why me? And those questions were quickly answered after I had left that job for good. I had now officially become a full-time photographer/videographer.
I started focusing on just that alone and had no more distractions. And when I tell you it was a blessing to leave that job, it really was. I had left there in November 2020, and in December that same year.. not even a month later… I had entered a contest for a company called "Affirm" to make a video during that month for a chance to win $10,000. Me and my brother (who has ALWAYS supported me and my dreams since we were kids) took on that challenge that month and shot on a weekday since I didn't have to go to "work" anymore. We shot that video from 11 at night, till 5 in the morning the next day. I edited that whole week (something I could never do working another job) and I had submitted my entry.
Couple of weeks later… on Christmas Day, we found out that we had won the $10,000 for our commercial. I cried. I was literally shook from the fact that God made doors close in order to open up new ones for me, and after that I never questioned him again. Of course, I gave my little brother a cut of the money for his acting skills in the video, but luckily for me he was okay with me keeping a little more than half of the money so that way I could invest that money into my new camera I had been needing for my business. Which I will be forever grateful to him for that till the day I die! My brother is one of my biggest supporters and we have been making videos together ever since the day we able to walk and talk lol. He has such an eye for directing as well and till this very day he still helps me out with so many things to make my work turn out way better! If he wasn't coaching college football I'd definitely have him running this business with me! But, back to the story. I, sure enough, had purchased that camera later that month once the check came in. I had finally accomplished my dream. Ever since that day, I realized how much money I could make, and to still be able to do what I love all at the same time was so crazy to me!
From that December 2020 till present day April, 2022.. I've been traveling and shooting so many different things and growing my business every single day. Even after that day I am still not satisfied and I have so much more things I want to accomplish and do. I'm hungrier than ever for success, and I feel like when you can wake up and feel that way, that's a whole better way of living than dragging to work early in the morning hating your life. I LOVE WHAT I DO. I could never stop this lifestyle, and I won't. I have big dreams in this industry and I promise I will make them come true. I know this might be a long article but I hope whoever is reading this thoroughly, I could inspire you to be great and whatever it is that you want to do in life I HOPE I have motivated you to do it NOW. I am happier than ever and would do everything I did all over again. Sometimes you really do have to take that leap of faith. If your dreams don't scare you, they aren't big enough.
My dreams led me to where I am today. I am a very humble man of God, and I just want to spread as much love as possible. I am thankful for everyone I have met along this journey as well. Being happy with life in general led me into the direction of finding my true happiness and my purpose here. I truly believe God's plan for me was to give me this talent to give the world beautiful memories that'll last a lifetime. No money is as sweet as a client crying because they love my work so much. Those moments are everything to me. I have always gave this passion of mine everything I've got, and now more than ever I will push myself to new heights. I can't thank my family enough for their support over these years as well to get me to this point. There was times in the beginning of it all where I had no money chasing my dreams and they were right there to pick me up when I fell. There were times I needed a loan here or there to get me started, and when I didn't have it they would come through to save the day. There was also times where obviously I had to do so much work on my own to build my portfolio, and I had to do a few jobs here and there for free because nobody could book me for work they've never seen me do before you know? So I had to start shooting a variety of different jobs to show examples to future potential clients. Imagine working long hours with no money coming in at certain times, sacrificing to get to where you want to be, and keeping a positive outlook all at the same time. It's hard, but everything doesn't come over night. And that's the beauty of "the process". Nothing is given, I had to claw and scratch to where I am now and I will be forever thankful for it. Those times where I was at my lowest, taught me to never take for granted what I have now.
I have the best family and support system hands down. I even ended up finding my girlfriend a little after purchasing my new camera. It's like blessings just kept rolling in one after another. She has been nothing but supportive since day one. We've been dating since May 19th, of 2021 and she's been been coming with me to photo and video shoots ever since then. Not only does she support my dreams, but she also helps me when I need a hand at events, and I can't thank her enough for that. We've even recently found out this year in March that we are now expecting our first baby. So now, more than ever, I have kicked up my drive for my business so that way my baby boy or baby girl can be proud of what their dad does for a living!! Again, I hope this has inspired whoever made it this far into my article to chase their dreams and never look back. Take that leap of faith, and trust God. I love what I do and I won't stop doing it until I physically can't get out of bed and do it anymore. But even then I would still find a way to still do it lol. Thank you for hearing my story, and just trust with all your heart that God has a plan for you too! Feel free to follow me on Instagram, Facebook, Twitter, Snapchat or even YouTube @shotbychrisj
I'm sure you wouldn't say it's been obstacle free, but so far would you say the journey has been a fairly smooth road?
You gotta fall in love with the process. I had ups and downs along the whole journey that only made me stronger. So no, it definitely wasn't a smooth road. I had lots of struggles, but nothing will stop you if you truly are chasing something you love!!
Appreciate you sharing that. What else should we know about what you do?
I am a freelance photographer/videographer. I specialize in directing/filming, and I am known for my cinematic touch to the videos and pictures I do for all my clients! I am most proud of God and my family for getting me through the hard times of this whole process, and each and every one of them helping me get to this point to where I could do all the stuff I have done! What separates me from others is my drive. I will literally lose sleep and skip meals just to book another video or photo shoot during my day/night.
In terms of your work and the industry, what are some of the changes you are expecting to see over the next five to ten years?
God willing, I see myself accomplishing all the goals I have set forth. Shooting pictures/videos at professional events like NFL games, MLB, NBA, college sports, UFC fights, and working on music videos for famous artists!!!
Wherever life takes me, as long as I'm doing this I'll be happy!
Contact Info: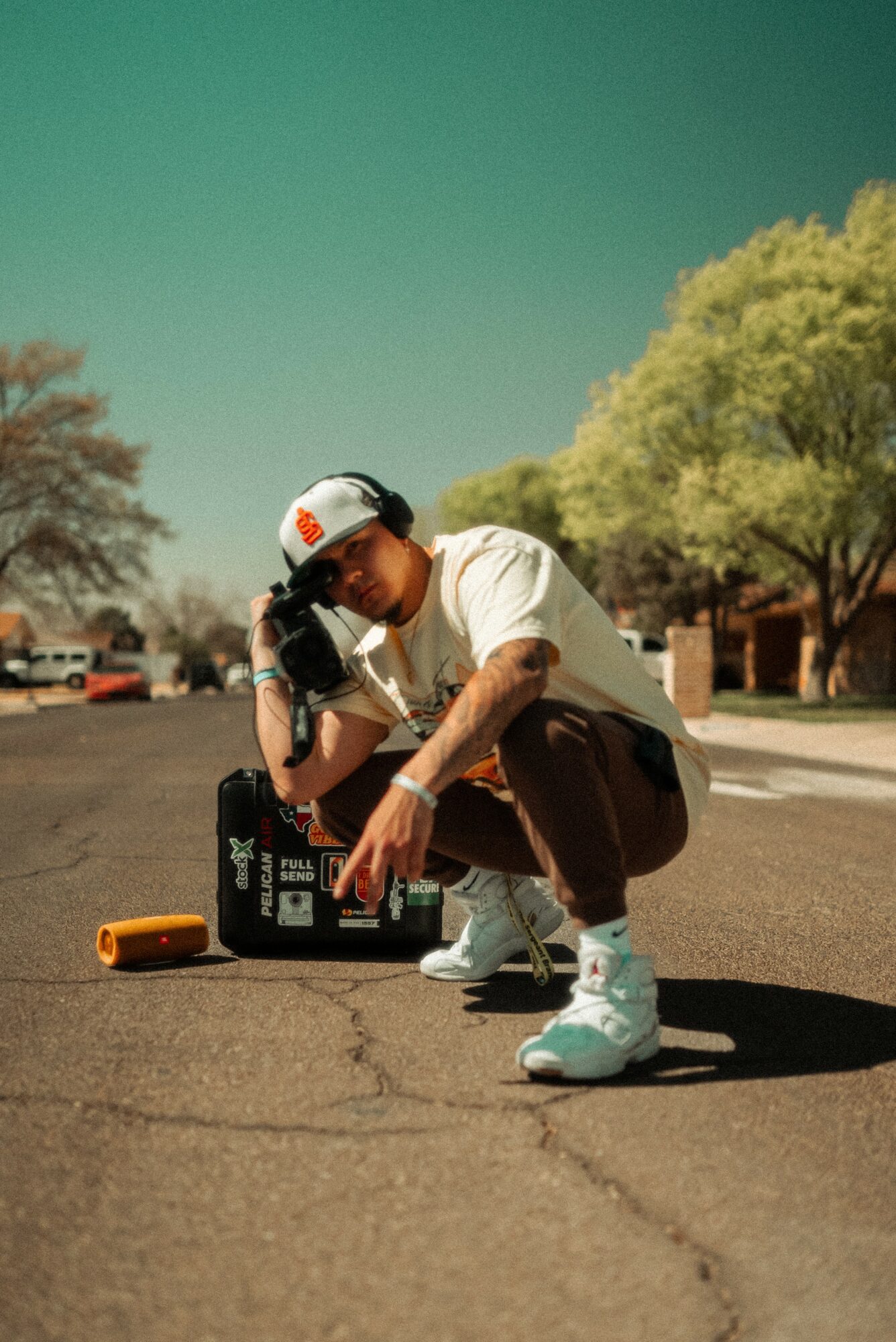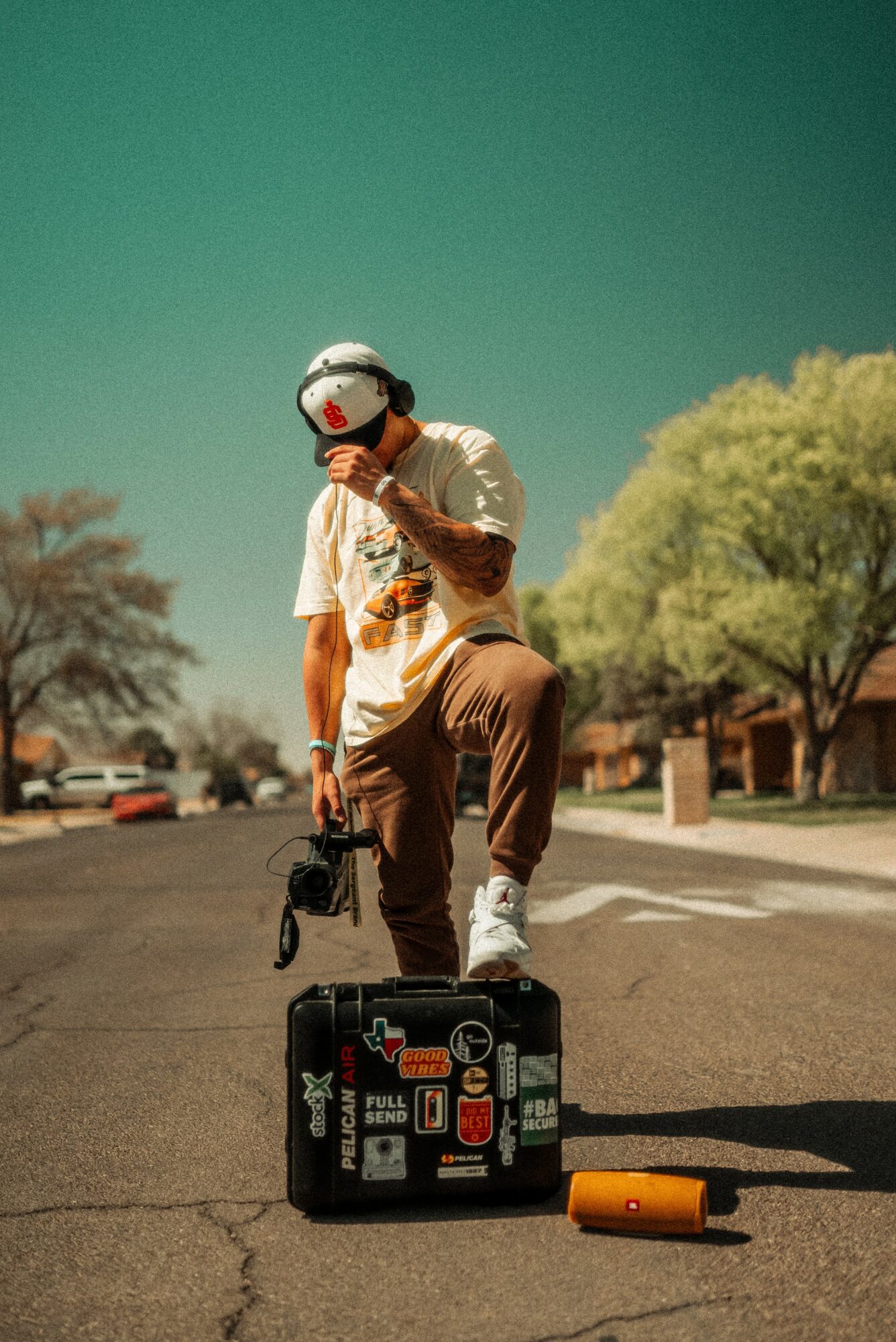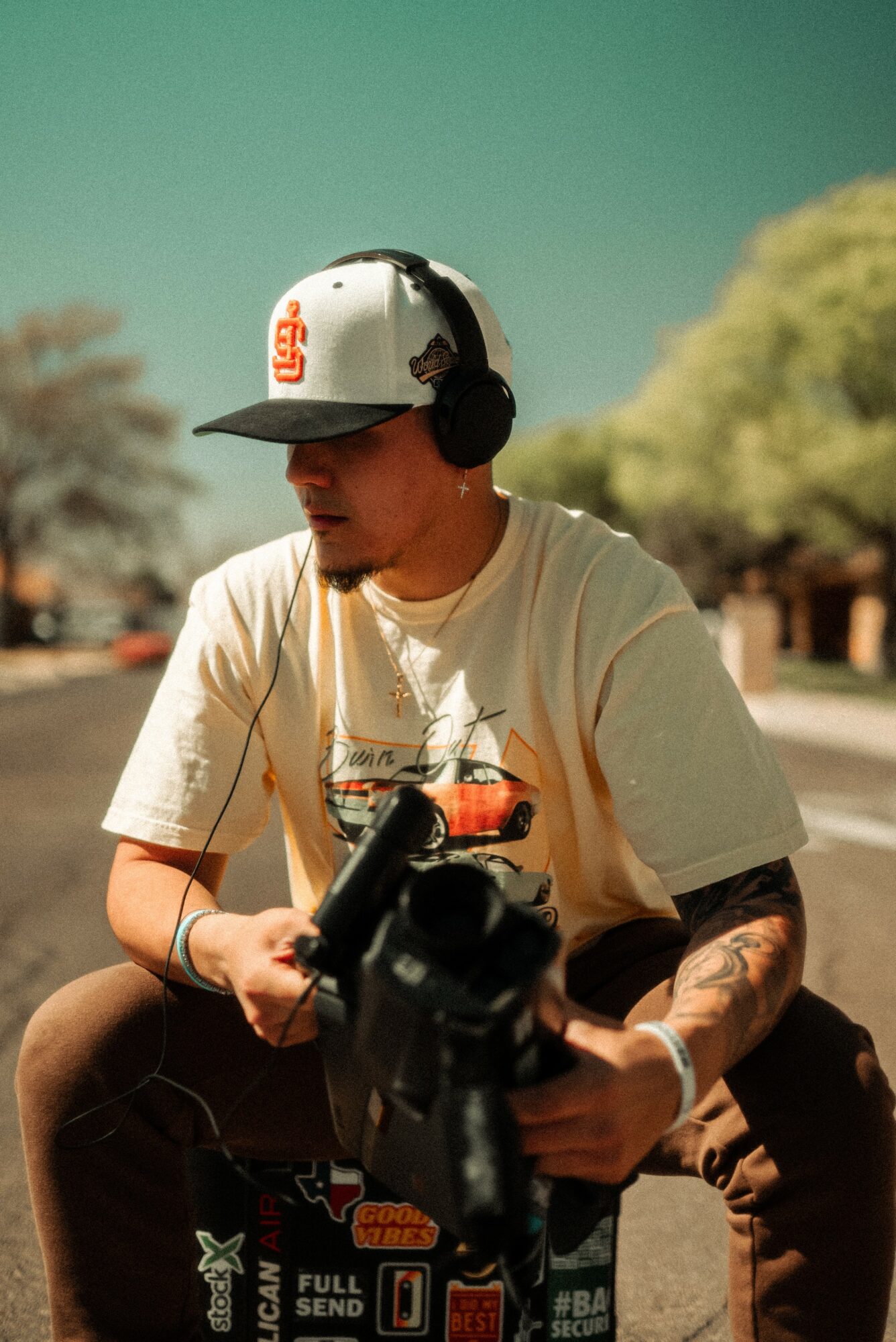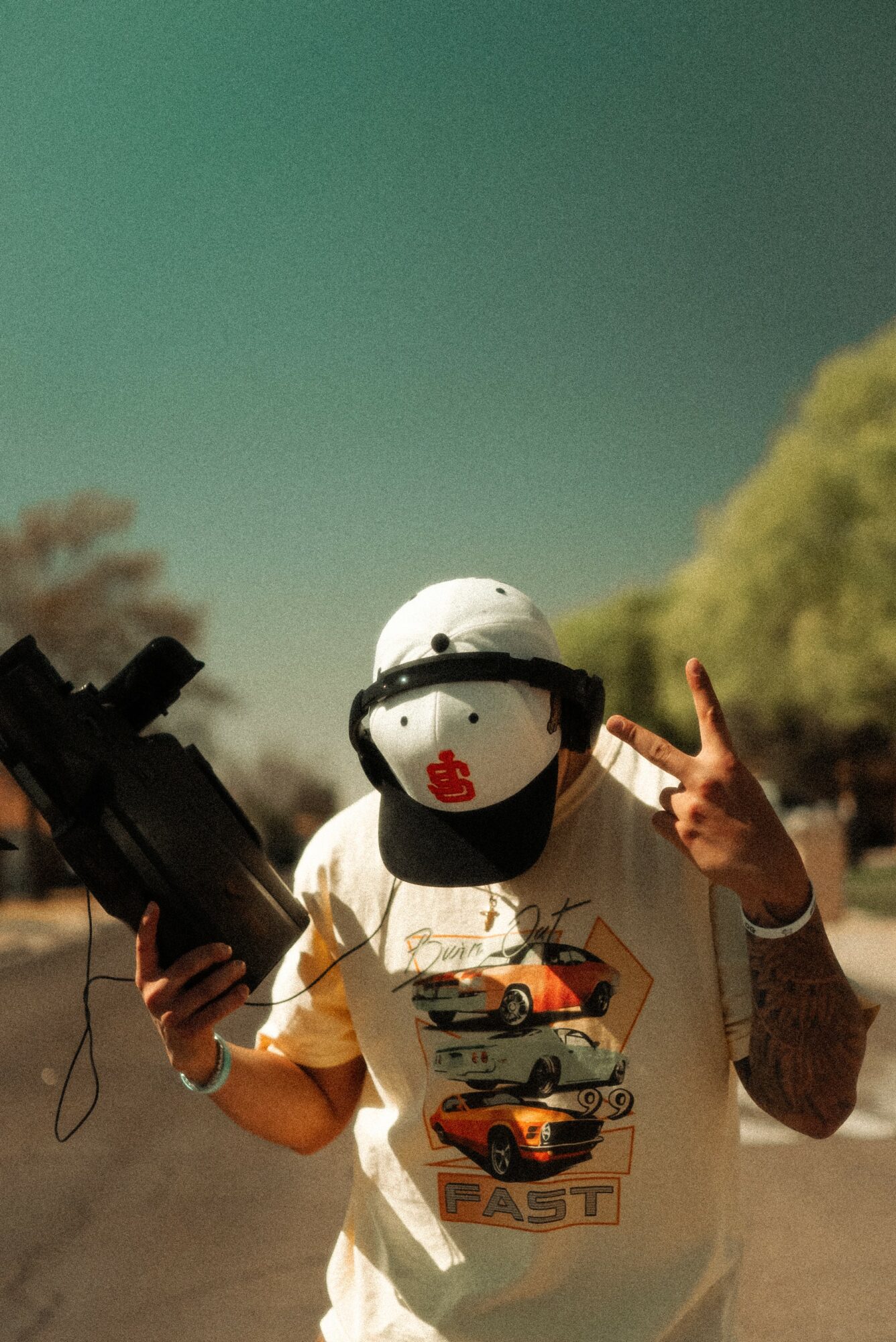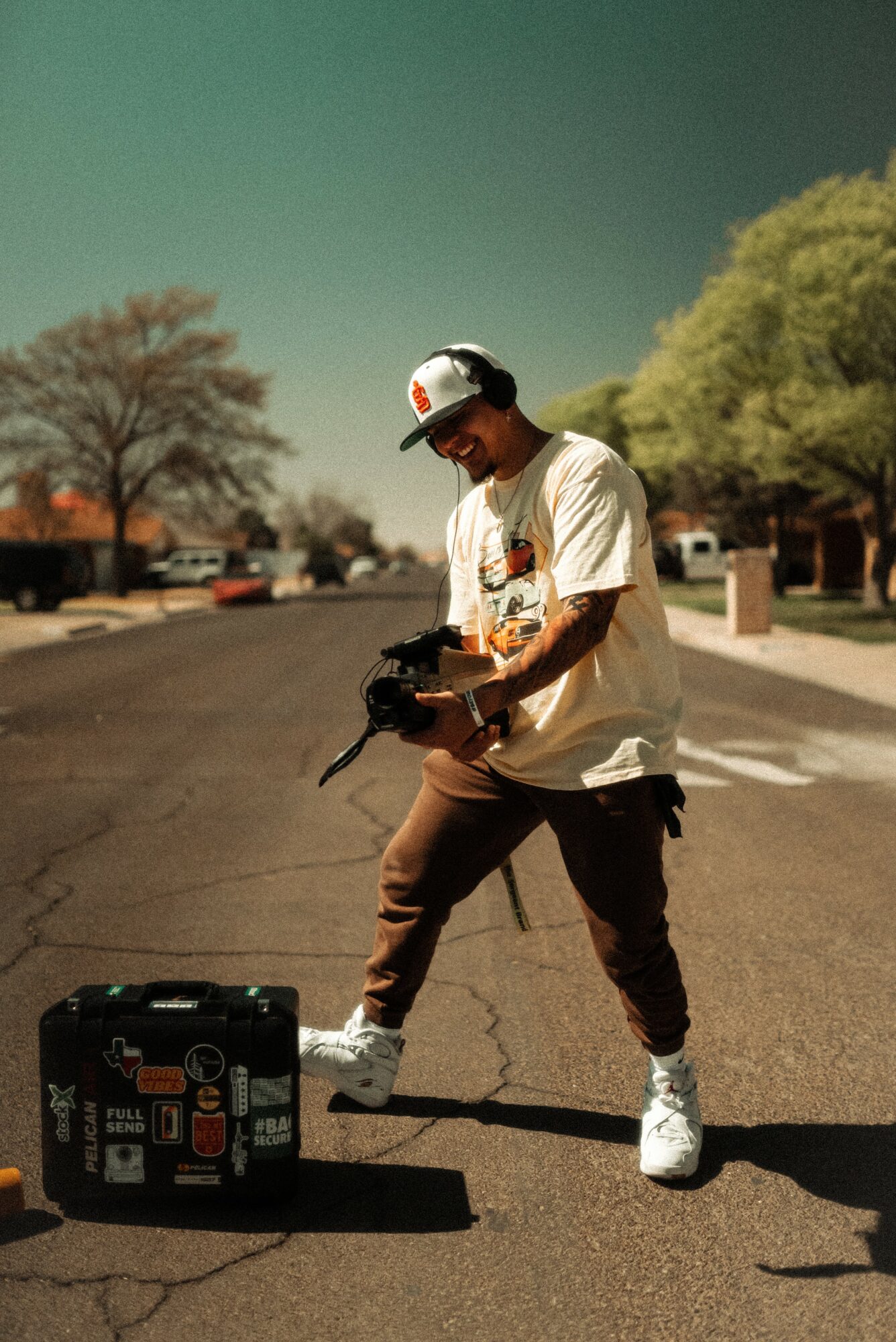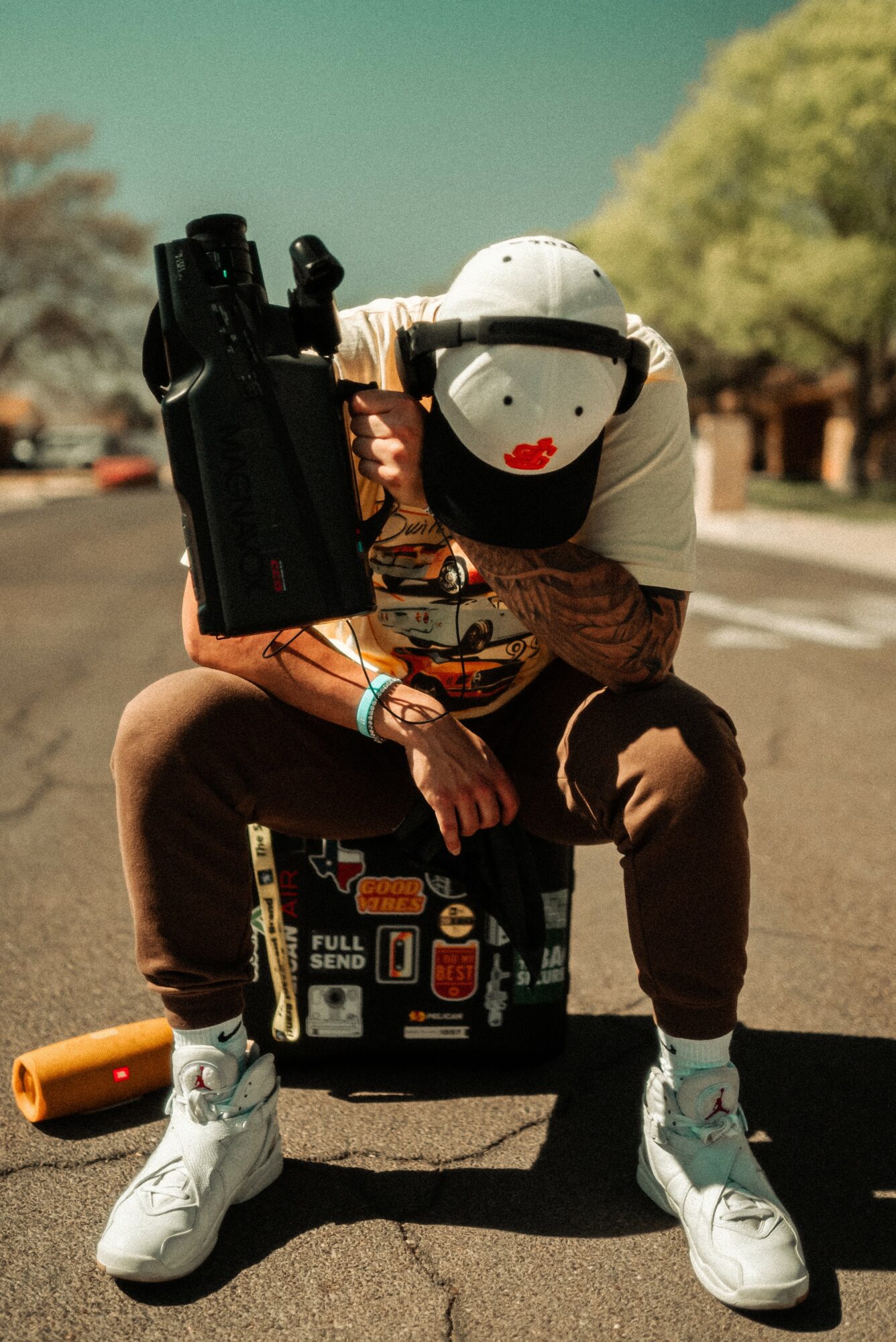 Image Credits
ShotByChrisJ
Suggest a Story:
 VoyageSanAntonio is built on recommendations from the community; it's how we uncover hidden gems, so if you or someone you know deserves recognition please let us know 
here.