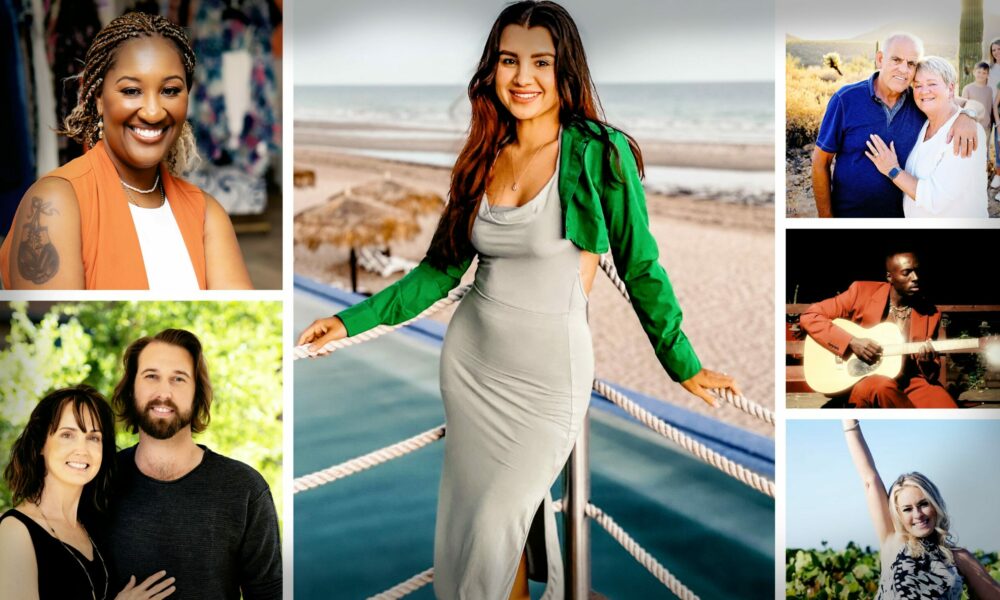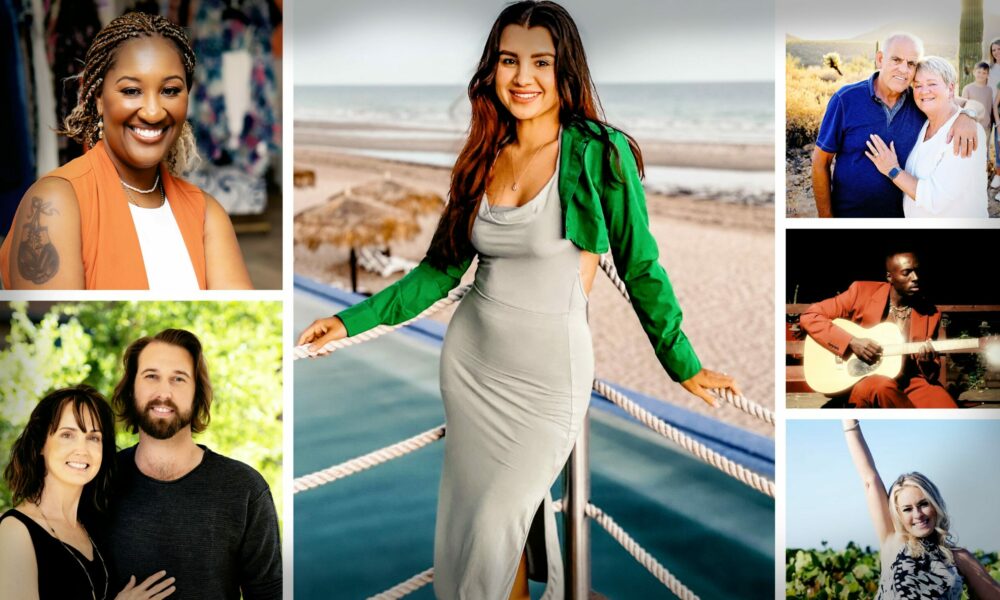 The heart of our mission is to find the amazing souls that breathe life into our communities. In the recent weeks, we've had the privilege to connect with some incredible artists, creatives, entrepreneurs and rabble rousers and we can't begin to express how impressed we are with the incredible group below.
Gerald Kurten

The San Marcos Art Center was a long-term vision of the San Marcos Art League to further its mission to encourage, foster, promote and nurture the arts in the San Marcos Community. The Art League's 10-year experience of hosting the second Saturday Art Squared Market was enhanced by finding a downtown location to showcase the art of local San Marcos artists. Its first year was a real challenge with the onset of the pandemic, but through careful fiscal management, a high level of volunteerism from its members, and the support of the San Marcos Arts Commission, the San Marcos Art Center has become a symbol of the creativity, adaptability, and determination of the San Marcos Arts Community. Read more>>
Tayler Drattlo

I was born in South Texas and raised in my family's Tejano dancehall, Randy's Ballroom. The neon-lit our family business for decades. I have committed my art practice to bring the same excitement, fun, and exploration of neon as a medium itself through color and the environment that I was lucky enough to bask in. I studied Neon at The School of the Art Institute of Chicago and expanded my skill set over the past 7 years by working full-time in the neon industry. As a neon tube bender, it is important to me to educate the public about the efficiency of neon and its relevance to the world today. Read more>>
Lascena Milner

I opened Peaches and Tortilla at 28 weeks pregnant with my rainbow baby, Emmy. They both have ripened into the two sweetest things I could possibly ever imagine. I wanted to have a meaning and purpose, and make a difference in my community. Contributing to the rival of our downtown meant a lot to me, so I focused on my goals, business model, and long-term dreams that I had as a little girl. I am so thankful to say that we are now in a new location and planted in the heart of our downtown. Emmy at the age of three is in training to be the next peach CEO. Read more>>
Datreese Thomas

To be brief, I deep-dived into a journey of self-discovery after experiencing many challenges during my freshman year at the University of Houston. My journey of becoming led to my first business venture, The Melanie Dolls. Where I wanted to empower black girls in their journey of becoming as well. As a woman, I have learned that it is essential that you know yourself completely, you see yourself completely, and you love yourself completely. So I established a doll company that I created through my own black girl experience that teaches courage, self-love, and how to feel exceptionally beautiful inside and out. Read more>>
Melissa Llarena

It started in a Le Pain Quotidien in mid-town NYC when I closed my first deal with my first client. I had my firstborn on my chest in an Ergobaby and I gratefully let my client's wife carry my baby during the lunch meeting. My eldest had a diaper explosion on my first client's wife and that day I also got my first official paid career coaching client. It's been over 11 years that I've been empowering women (in the early days it was men too) to pursue their boldest marketing career ambitions and ask for their real worth. Read more>>
Suzanne Syrek

For as long as I can remember, I was always fascinated with playing with colors and textures as far back as a grammar school in Art Class into advanced art courses in high school. Thus becoming a teenager and discovering the world of makeup and skincare and how this was a new outlet to play with colors and textures and get creative. After college, studying Commercial Art & getting my Bachelor's Degree in Marketing, I realized I had this strong desire to learn more about skincare and makeup since I had always loved reading beauty magazines and learning about the newest products and looks created by celebrities and models, and loved helping & sharing beauty tips and tricks with anyone who would listen. Read more>>
Taline Postajian

I started In the Posts at the beginning of COVID. I left my job to pursue an MBA at Pepperdine and at the same time met my now fiancé (who is the reason I'm in San Antonio). Without a full-time job, I needed some kind of work. I had been doing social media work and personal content creation for years and a friend of mine asked me to help her with a social media assignment for a class. She loved the results so much that she told me I should start charging people for the service and referred me to her colleagues and that's how In the Posts began. After that my client roster grew pretty quickly through word of mouth. Read more>>
Kristen Spangler

I have always had a love of working in retail. My first jobs as a teenager were in various stores in our local mall. I just remember being so mesmerized by the setups in the window display to how much I loved visiting with people at the cash register. I'm naturally chatty so retail was always a good fit for me. My husband was on active duty Air Force so we traveled all over and keeping a job for any length of time was not easy. However, retail was just a natural fit for our lifestyle. During a particularly tough time in my life, I needed something for myself, something that was just mine. Read more>>
Alexis Clark

I'm originally from New Orleans, Louisiana. As far back as I can remember, I was in the kitchen cooking with my dad. He had a step stool that I would stand on so I could see over the counter. My father cooked but did not bake. If he wanted something baked, he would have me do it. My grandmother was the baker. Whenever I would spend my summers with her in Mississippi, I would watch her in the kitchen. I never really thought of cooking or baking as "a gift" in my childhood. It was just what I did to help out around the house because my parents were so busy trying to earn a living. Read more>>
Rahuldev Rajguru

I have been traveling for the past 20 years. So far, I've visited 62 countries and lived in six of them. For the past 8 years, I've been blogging about my experiences on numerous platforms such as TripAdvisor, Quora, Booking.com, and others, with over 2 million readers. I've met and talked with a variety of travelers, whether as a co-passenger or while sharing a table in the airport lounge or in hotel lobbies. I enjoy interacting with people and starting meaningful conversations because I believe that everyone has a story to tell. I enjoy hearing about their travels and what led them to a certain destination. Read more>>
Miguel Renteria

Starting 187, we really wanted to start our own clothing brand. While helping local bands and artists get their names out. We started with a small $200 screen printing press off amazon, that quickly paid for itself. A heat press to cure the shirts, and a ton of Youtube videos. Since then, we have made some upgrades as well as expanded on services. To include stickers as well as decals. We are also learning about embroidery and 3D printing. We look forward to growth and adding to San Antonio's well-known art scene. Read more>>
Moyna John

It's December 31, 2019, and I'm sitting in a hospital bed. IV of steroids, and I cannot feel my hands and body from my breasts down. A team of neurologists surrounds my bed with their heads heavily hanging. "We're sorry, Ms. John. You have multiple sclerosis." I sat there, feeling more numb than my body. I could not comprehend what was said to me. I am 28 years old; how do I have multiple sclerosis? I was just fine a few months prior. I could not fathom that this was my reality—one bad flare took away my sense of security. Read more>>
Chanze Ashorn

It all started when I was a young teen, I got a trendy camera for Christmas from my parents and was obsessed with taking photos of everything, mainly our animals and self-portraits. I remember chasing our cat around trying to get him to sit still for me long enough to put a flower by his ear and snap a photo, then repeating this 50 more times until I finally got "the one." Years went by before I dove into weddings, I thought that was the direction I would take my business, then I became a mother and everything about Motherhood sparked creativity. Read more>>
Nancy De La Zerda

After I retired as an educator, I thought I'd have time to finish and publish a novel and some stories I'd been working on. I've loved writing since I was a child and first visited the library. Books changed my life. I was fully enjoying writing and crafting when I learned of an abandoned Texas State Historical cemetery on De La Zerda ancestral property in Floresville, Texas, where my dad's family were early settlers in the 1800s. What followed has been nothing less than pursuing a calling to help preserve and maintain the historic De La Zerda Cemetery. The journey has been magical. Read more>>
Heather Mutz

I was working as a Home Economics teacher when I decided I wanted to pursue a career in real estate. I always had a passion for homes and people and knew it was my calling. As a mom of 3 daughters, it has been my goal to show my girls that they can do anything!! I taught and did real estate for the first year and then dove in full force! I fell in love. I worked for a small-town local broker for a couple of years before joining a team in San Antonio. Both were fantastic stepping stones for me. I then decided to join an amazing brokerage and pursue my broker's license. Read more>>
Tammie Bernal

I've loved stand-up comedy ever since I was a kid and stumbled upon Eddie Murphy's Raw. If you've never seen it – watch it today. If you have seen it, you know it's not exactly rated for an elementary-aged child. Regardless, I was mesmerized. The charismatic Eddie Murphy strutted around the stage in a skin-tight purple leather suit with his bare chest on full display. I laughed at the jokes I understood and even at the ones I didn't. I was all in – as a stand-up comedy fan. Fast forward many years later. I had been living in Texas for six months. Read more>>
Adeina Anderson

I was the District Event Manager for Michaels Arts & Crafts in Castle Hills and was asked by a local TV station to do a live demonstration on their morning talk show. After that a cable network asked me to do the same, then I was hooked and as they say, the rest is history. I now appear on TV morning talk shows around the country promoting and sharing DIY projects, Travel Tips, and local places to check out and enjoy. I also have a blog and social media platform that I have implemented into the Creative Lifestyles With Adeina media package. Read more>>
Tori Escamilla

After high school, I was a little lost for a while. I wasn't sure what I wanted to do, I was house hopping between friends, family, and apartments. At that same time, working three jobs to make sure I always had money in my pocket. After a couple of years, I was tired and frustrated with how my life was going. In 2009, I decided to go and enlist in the US Navy. During my ten years of active duty service, I was going to college, traveling, and deploying. At around my ten-year mark, I began to have some family health issues that I needed to be home for so I decided to go to reserves. Read more>>
Monica Martinez

I am a creative self-taught cake baker. I have always enjoyed baking for family events and theme party ideas. My family and friends have always asked me for party ideas and help with party decorations. During the pandemic, I kept myself busy while working from home I began to bake more and just posted a picture of a breakable chocolate heart I had made and from there, my post went crazy I had family and friends Texting me how much and wanted to place orders, I couldn't believe the responses I was getting and orders that I had to post sold out. Read more>>
Kyle Anderson
For B.R. Anderson, barbecue was the medium that brought laughter to his table. Every Wednesday evening, B.R. would leave his corporate job and take his place at the pit. Creating all sorts of smoked and grilled meats and world-famous sides (or at least down-the-block famous). When he grilled it, they would come and it was those moments that made B.R. the happiest. Finally, in 2012, B.R. wised up, quit his corporate job, and did what any rational person would do — buy and refurbish a food truck with his son Kyle. What was once a passion became a calling. Read more>>
Jenny Carnes

I've played sports my entire life and I knew I wanted a career in sports, but not as a coach. So I majored in Sports Management while playing basketball and tennis in college. I started as an intern at San Antonio Sports in the fall of 1999 as I was finishing up my degree at UIW. After my internship was over, I continued volunteering on my days off from my paying job before finally being hired in August of 2000 to work on the organizing team for the 2002 NCAA Women's Final Four. Over the past 23 years, I have overseen the local organizing committee for two NCAA Men's Final Fours, two Women's Final Fours, and countless other national sporting events. Read more>>
Alyssa Elsayed

Growing up, my mom was always 'ready'–makeup on, put together outfits, and the perfect accessories to complete the look. I guess I learned from her and her love for jewelry that accessories give you a chance to be unique. I have held on to this idea as I've become an adult and finally, after lots of hesitation, put my love for jewelry, especially earrings, into my business Lilly and Navy. Owning my own business has been on my mind for a while. I would talk to my husband about it a lot but we never could really pinpoint what it should be. Read more>>
Jessica Poole

For as long as I can remember, I have been a pretty creative person and an extremely chatty person if I am being honest. I had been working on my own small business Hey Sugar, a pop-up boutique. My boutique journey initially began with me making jewelry and t-shirts then morphed into more of a boutique as I began organizing events and focusing on social media. I was actually at a pop-up when I met Victor, the owner of the Alamo Ranch Food Truck Park. We began talking about my business and he asked if I had ever participated in pop-up events or markets with several vendors. Read more>>
Kelsey Huckaby

I went to high school in New Braunfels where I first started event coordinating and launched "Art Haus" at the Pour Haus from 2016-2020 until the pandemic. By this time I had also been involved in managing the Art Squared art markets in San Marcos at the downtown square and curating at the Gallery of the Common Experience at Texas State University. By 2018 a team of artists including myself founded Studio San Martian which is in business to this day and turning 4 on August 15th! Read more>>
Wuraola Olagbaju

As a child, I have always been interested in the arts, so when I got the opportunity to take a photography class as an elective during my senior year of high school I took it. And as expected, I fell in love with photography and the rest is history. My photography teacher at the time was very encouraging and didn't hesitate to help me even when I bombarded her with questions. No, it hasn't been a smooth road. Navigating starting a business as a young introverted woman definitely hasn't been easy, to say the least. Read more>>
Taylor Pritchard

After a knee injury, while playing college soccer my senior year, I began working in a clothing boutique. Every week work included photoshoots to advertise their clothing. This is where I discovered the world of spray tanning and was hooked! I loved how fast the tans took to achieve a beautiful, bronzed glow! Furthermore, I wasn't subjecting my body to sun damage in the process. After about 15 spray tans, my co-worker and I decided to invest in our own spray tan equipment and try spraying ourselves. We loved it! Shortly thereafter many of our friends started asking us for spray tans and we decided to start our own mobile spray tanning business. Read more>>
JaNaya Alamillo

Since I was a kid. I was the one that was always behind the camera taking photos of everything. I have always loved taking photos. Of course, when I hit 18, I got a job working at HEB at that time we lived in San Antonio Texas. Deep down inside I wanted to start a photography business but was too afraid I wouldn't get anywhere with my dream. So I put it off and continued to work. My work had me take photos for people with our Christmas events for photos with Santa, from that point I had several people wanting me to do photos with them. Read more>>
John Kaler

I started my journey about seven years ago when I stumbled upon a set in Austin. From that moment, I knew I had to dive back into acting, a childhood passion of mine. After several years doing background and taking classes, I earned my SAG-AFTRA invite as a very small role, (which got cut) on WONDERWOMAN 1984 in Alexandria, Virginia. I began working with other Texas filmmakers creating short and feature films, and quickly learned that producing my own content would help grow my brand and chances as an actor. Read more>>
Honey Styles

Growing up on the south side of town I watch my mom study cosmetology. I remember how beautiful one of her student mannequins came out and I thought to myself, "hmmm I wanna do that," not thinking I actually would. My mom use to take me into her salon at the mall and sweep floors for her and another stylist at style America when I was about 8yrs old or younger and one of her stylists tipped me. That was cool and I'll never forget the first time I volunteered at a salon at a young age. My mom tells me that my brother and I use to cut each other's hair when we were like really little and I think I remember that. Read more>>
Richard Leyba

Born and raised in Hondo, TX. I go by the name of "Damius". I've always enjoyed horror movies and horror shows (such as Tales From The Crypt, Creepshow, etc.) which helped inspire me to create this horror image and music. I started recording at Bad Vibe Studios in 2017 and have been creating music ever since. I've been featured on a magazine cover and have had my music played on radio stations in the US, UK, and Brazil. It has definitely been a bumpy road, lol. I struggled with finding my audience at first and have lost a lot of investments. Read more>>
Cora Lonning

I grew up under the parentage of a Youth Development Consultant. My father worked initially at the local and state level, then contributed his work at the national level influencing the direction and methodology of youth development programs and policies. Learning in this environment it became very obvious to me that knowledge – self-knowledge specifically is THE game changer. despite the cards dealt or scripts pre-written for one's life, knowledge gives power to consciously change the path… and the outcomes! Read more>>
Chelsy Cardona

My name is Chelsy Cardona. I am the owner of Chelsy's Beauty Body & Nail Studio located in San Antonio, TX. This December will be 8 years of being a Manicurist with 3 years providing lash extensions, 2 years providing noninvasive BBL and Body Sculpting, 1 year of hyaluronic pen lip filler, fat dissolved, and booty filler, 1 year of teaching classes, and 6 months of teeth whitening and teeth gems. I've always wanted my own salon since I was little but didn't have the support of my family. I was told by my parents I would never make it in the salon business. Read more>>
Michael Herring

I started off working with another company In 2021. I learned the basic steps on how to mount a Tv and then at the beginning of 2022, I started to Mount TVs on my own because I understood how to and as I would get clients I started to fall in love with mounting TVs. As I was gaining clients and learning on my own I eventually stop working with the other company and started mounting TVs under Mounts by Mike. I started to become passionate about what I do and customers could see that I enjoyed doing what I do. Read more>>
Deven Zimmer

What started as a hobby in high school, bloomed into a surprising business venture for co-founders, Deven Zimmer and Brooke Hanson. They took their experience and love for performing and turned them into experiences that could be enjoyed by the San Antonio community. The company originally started as a performance duo that offered booking services, workshops, and flow products and later transitioned into a full-time production company dedicated to bringing a unique theatrical cirque experience to Texas. The transition began when we were brainstorming in our parents' living rooms during the time we had between our full-time classes and part-time jobs. Read more>>
David Ferguson

Special Need Dental was founded in 1985 by 'Melvin L. Shanley, DDS PC'. He began his dental career with a traditional family dental practice. When one of his patients mentioned the difficulty in finding dental care for her daughter with intellectual and developmental disabilities (I/DD), without hesitation Dr. Shanley welcomed her daughter into his practice. Word began to spread in the community, and over the ensuing years and decades, Dr. Shanley became known by local dentists and organizations serving those with I/DD as San Antonio's "go-to" option for special needs dentistry. Read more>>
Jorge Cano Rangel

I was 17 years old when I discovered my passion for filmmaking. In 2017, Instagram was becoming more popular along with the word influencer. Content creators around the globe started emerging on all social media platforms, mainly on Instagram. I started by watching the incredible videos these creators made around the earth. The way they captured all details of a whole city or country in a one-minute video got me very excited. One day, I asked my parents if it was possible for them to buy me a new camera, to which they said yes. I began capturing small clips around my city and a couple of trips I went on with my parents. Read more>>
Morgan Ziegler

My love for storytelling and capturing moments started at a young age and has since turned into my whole life. Becoming a mother and being a wife to an Active Duty Marine 5 years ago really ignited my passion. I started as a couples photographer, I spent a lot of time with fellow military spouses at their partner's homecomings. That gave me an unbelievable amount of joy in capturing the moments when partners have reunited after months apart. When my husband's contract was up and we settled into civilian life, I had a strong urge to capture motherhood in all its glory. Read more>>
Sandra Chaves

My name is Sandra Chaves. I was born in Bogota, Colombia as the youngest child of an incredibly loving family of six. I grew up with many of the wonders of my country's cultures. A proud Colombian, I left my country 17 years ago trying to find opportunities without knowing what I really needed was to find myself. At six years old I fell in love with fashion design. I spent hours using a sewing machine, unsupervised, making dresses for my dolls. Even then, I knew I wanted to be a designer. I went to school for Industrial Design, and during my second year, I got my dream job. Read more>>
The Dragon

I started in electronic & rock music when I was 14. I was into electronics, recording devices, tape machines, synths, and speakers, and dedicated most of my time diving into that. I had a band with an old friend of mine and we went to a recording studio one day. Seeing what the engineer could do got me in the mindset of " I could do this". I started recording friends back in the tape era and adat era. Mainly rap and hip-hop. I started producing techno and trance and started getting into a lot of production of all styles. I took a weekend gig at the White rabbit back in the day and did live mixing for a lot of up-and-coming bands. Read more>>
Juan de Dios Mora

I was born in Yahualica, Mexico and raised on a ranch. In 1998, when I was 14, my family immigrated to the United States where we lived in Laredo, Texas. Eager to learn more about the arts, I moved to San Antonio. In 2009, I received a Bachelor of Fine Arts with an emphasis in Painting and a Master of Fine Arts specializing in Printmaking. In 2001, I acquired both degrees from the University of Texas at San Antonio (UTSA). Read more>>
Aileen Rosario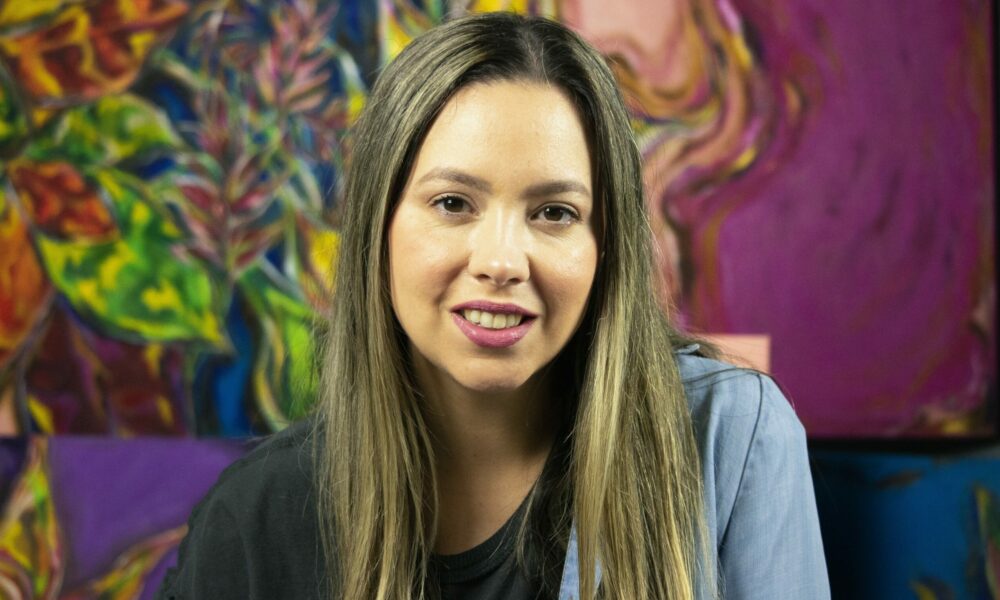 My name is Aileen Rosario Colon, I am originally from Puerto Rico and I have been living in San Antonio since February 2021, where I have my art studio and raise my daughter with my husband.
Since I was a child, I always showed an inclination for art and said that I would be an artist, an aspiration that my mother and school teachers fortunately cultivated since elementary school. Read More>>
Scott Maczuga

I am a. career martial artist and multi school franchise owner that has worked with thousands of children for over 30 years. Four years ago we had a life changing experience with the LGBTQ+ crowd nationally, that left us on the butt end of cancel culture. At the heart of the issue was a policy that we had put into place stating that anyone who attended our schools must be referred to by their biological pronoun.  Read more>>