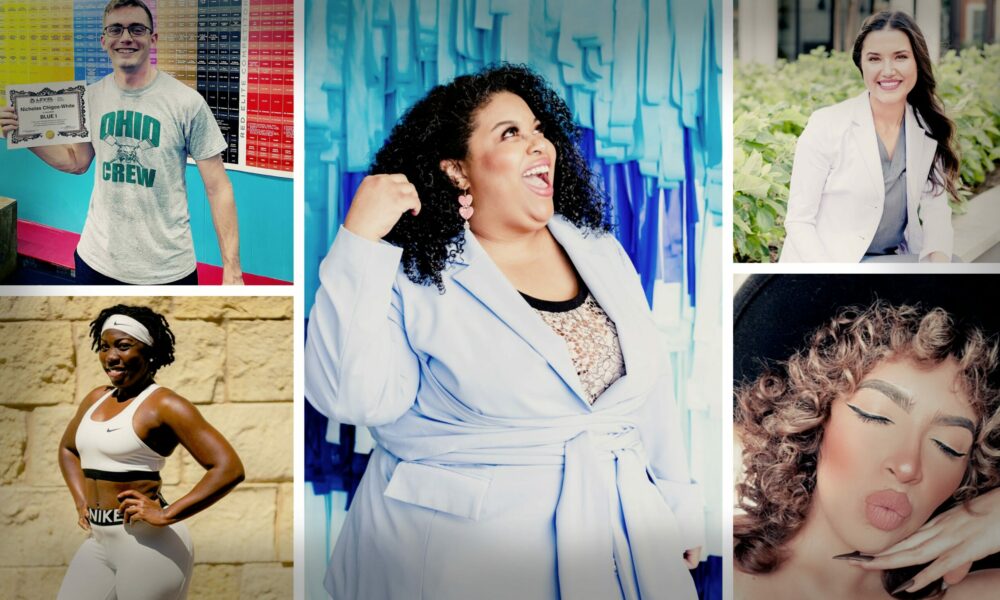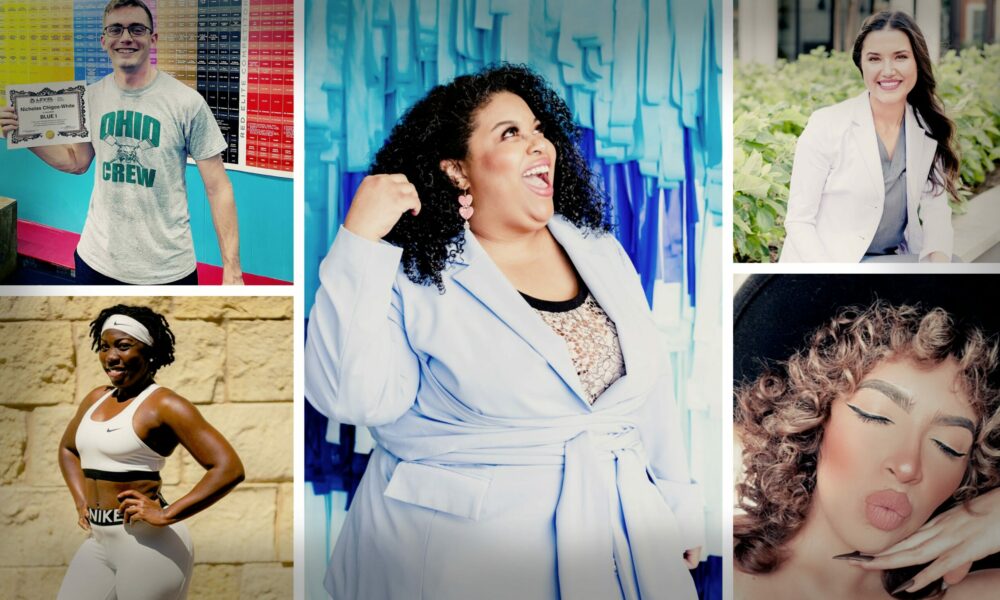 Every day we have a choice. We can support an up and coming podcaster, try a new family-run restaurant, join a boutique gym started by a local fitness champ or we could keep giving away our money to the handful of giants who already control so much of our commerce. Our daily decisions impact the kind world we live in; if we want a world where small businesses are growing and artists and creatives are thriving then we should support them with our time, money and attention. We're proud to highlight inspiring creatives and entrepreneurs each week in Hidden Gems series.  Check out some of our latest local gem features below.
Mallory Jochen

For years, Honey and Pickle was a dream without a name that felt so distant. While I worked at a local magazine, I was always looking for ways to spoil my clients. Sometimes that meant bringing by breakfast tacos, donuts, tickets for an event, etc. My partner asked why I didn't just make them a charcuterie board and bring it myself – since we enjoyed them at home often. But- I wanted to show support for a local business (The Board Couple), and I wanted it to come off as professional as possible. Fast forward to the beginning of the panorama where most of my coworkers, including myself, were laid off. It felt like limbo, waiting for events to come back, waiting for our beloved local bars and restaurants to open again. Read more>>
Jeff Hardwick

I started cooking at an early age preparing wedding dinners for 600-800 people at Czech weddings back in my hometown of West, Texas. I kept doing it throughout my life and developed a passion for producing dishes that go beyond your normal catering event. As part of this journey, I developed a desire to create my own spice blends which has turned into quite the endeavor. Our spice blends are very popular and some are even marketed under private lables for many clients throughout Texas. My wife and I ususally cater the events and occassionally we use our chuckwagon which is over 100-years old and historically accurate. Read more>>
Quanisha McGruder

The San Antonio Black Doula Collective started from the heart of Alexis Sabbs and Natasha Sobers. Alexis had moved to San Antonio and was looking for more Black doulas to connect with. Natasha was one of the only Black doulas that had a presence and that Alexis could connect with, so she reached out. They met, talked, clicked and Natasha became a lighthouse to a few more Black doulas. When Alexis started finding more and more Black doulas, she and Natasha came up with the idea to start a group connection so the Black communities would know that Black doulas exist and slowly but surely the collective started to form. Read more>>
Shelah Salazar

I started 10 years ago as a Hairstylist, I've always wanted to work my way up to owning a salon. In 2015 I lost my dad to cancer, he always told me to do what I love and don't be afraid to fail. So I took the leap in 2016 I became a mom, opened a mini salon and pushed forward. Worked hard to build up a name for myself. In 2020 during the pandemic I took another leap of faith and decided to open a full service salon, had my 2nd born. Now I have an amazing staff and working on making my salon be well known in San Antonio and hopefully can build a nice business foundation for my children. Read more>>
Sabrina San Miguel

Born and raised in Denver Heights on the East side of San Antonio, I am the daughter of a single mother who has worked in the service industry her entire life. When I was 16 I dropped out of high school to start working myself. At 18 I had my first child. It was after the birth of my child that I decided to head back to school. With absolutely no prior knowledge of how to do so, I navigated the system the best I could as a single Chicana mother. Eventually, I attained a Bachelors degree in English and Gender Studies. I was the first in my family to do so. This was important to me for many reasons. One being that at the time, I felt that this was the only way to set an example for my children (2 at this point in my story) and another simply because I wanted to prove that I could do it, that little girls from the hood could do anything– even go off to college and write some poems. Read more>>
Sarah Lim

We started the business out of my tiny home kitchen in late 2017, making pop culture character macarons and Japanese cheesecakes (souffle cotton cheesecakes) for pop ups and the farmer's market. After having to change my diet for health reasons and needing to cut out certain foods- including wheat- I found it really difficult to find good desserts and Asian food that were gluten free. So I decided to teach myself how to cook and bake many of the things I missed. I was a nerdy kid (and even nerdier adult,) and grew up watching PBS cooking shows, cartoons, and am obsessed with pop culture and art. So, I've always loved baking for the intersection of the technical and artistic skills. Read more>>
Anita Goldberg

I was born and raised in Mexico City, where I attended the Mexico City Music Conservatory, from which I have a pianist and music education degree. I love children, and I love music so I started teaching piano to young children, 4, 5, or 6 years old, and getting very frustrated. Teaching private piano to young kids is so boring! Kids need to move, have fun with music, dance, sing, play percussion instruments, I learned about different music methods for children, got more education in Spain and an Orff Masters from Memphis University, and started my own music program for children 2 – 8 years old, called Music Masters. I emigrated from Mexico to San Antonio in 1983 with my husband and my then 2-year-old daughter, I barely knew to speak English, but luckily the language of music is universal, so I started to teach my daughter's friends and neighbor kids in my living room. Read more>>
Lionel Mendez

Video Dungeon Theatre was started by myself, Lionel Mendez, and my partner Jenniffer Villarreal in 2015, following the demise of another popular horror-movie-show called "Blood-Thirsty Thursdays", which was based out of the Westlakes Alamo Drafthouse. The local horror community had gotten used to out Thursday night get-togethers, so helped sponsor a smaller-scale continuation of BTT at the Oak Hills Tavern. When the creator of BTT stepped away from the show, Jen and I stepped in to keep the show going. Shortly thereafter, we rebranded ourselves as Video Dungeon Theatre and expanded our scope into all forms of genre-cinema. Read more>>
Sierra Rebecca Perez

For as long as I can remember I've always wanted to be a business woman. You know, the one that gets to dress up everyday for a living. My parents gave me the money to start Mis Sueños and I'm entirely grateful that they believed in me and my dreams of having a boutique. I started Mis Sueños in August of 2017 two months after graduating from Texas A&M Corpus Christi with my bachelors in business administration. I was strictly online and occasionally had pop-up shops in my hometown of Uvalde, Texas. In February of 2019 I moved Mis Sueños into a 12×12 section in a building downtown Uvalde where customers had the opportunity of shopping in person.
November 7th, 2020 I opened Mis Sueños in Castle Hills, Texas. Yes, during a pandemic. That was and has been one of the best decisions and I'm entirely grateful for the love and support that I've received this past year in San Antonio, Texas. Read more>>
Ana Sanchez

Born in Puerto Rico, Ana moved with her family to San Antonio, Texas at the age of 12 and has been in love with the city ever since. Coming to the U.S. as a young girl who spoke only Spanish would have intimidated most, but not Ana.
Ana is ambitious: she learned a new language, embraced a new culture, and fell in love with a new city; that she now calls home. Her perseverance serves her clients well in helping them realize the American dream of homeownership is possible for everyone. Ana also has the privilege of being called mom, by her daughter in which she raised independently. In their pastime, they love to travel and create new memories together. Read more>>
Felicia Mitchell

Hey! I'm Felicia. I am the girl behind the camera. I am a God Follower, wife, and momma to two beautiful girls, Amiyah and Elena. My husband is Mike and he is in the United States Air Force. We have lived in Kansas, Florida, Montana, and we are now so blessed to be stationed in our home town of San Antonio! I fell in love with photography in 2014. My husband and I were expecting our first child in Florida. Our maternity and newborn photographer was phenomenal and at that moment I knew I wanted to do Photography. I wanted to capture beautiful images. Read more>>
Angela Garza Offoegbu

I was born and raised with my three sisters by my amazing parents (Orlando & Josie Garza) here in San Antonio, TX. I currently reside here with my husband (Kennedy), daughter (Savannah), and I'm expecting another little princess come January 2022. I've always loved school, science, and learning and knew from a young age I wanted to work in healthcare but wasn't sure how I was going to get there. Growing up I had doubts if I belonged in the medical community. We had means but certainly weren't rich and all I knew about medical school programs was that they were expensive. Read more>>
Paul Gibson

I started my tattooing career at the age of 13 in California. I didn't start working in shops until I was 24. Art was something I was always good at and tattooing was just second nature to me. I decided to leave tattooing for a bit and worked warehouse jobs. It wasn't until my family came to Texas I wanted to work for myself and open up my own shop. It wasn't possible until this year. With my family's support we opened up The Tat Studio, a 200 sqft building on our property. When the Fire Marshall came and did his inspection, he really liked the feel and environment and advised us we would need a bigger building soon. Read more>>
Carolyn Martinez

I'm a native San Antonio girl. I've always been creative and my background is in architectural design. I practiced in the field at a few firms here in San Antonio for several years, specializing in historical preservation and high end residential design. However, after the birth of my first son, Noah, my path changed. He was 6 weeks early and had some special needs. He was always a little quirky and at 4 years old he was diagnosed with Autism. I knew I had to put my career on hold to give him and his younger brother, Seth, the best foundation for their future. Read more>>
Momarazzi of Seguin, Tx.

The band started with two young lads fresh out of high school bound by love. With a burning desire for music and each other they set out to accomplish their dreams. The boys John (lead guitar) and Austin (vocals) needed a bassist they searched for miles but to no avail. The boys were about to give up until there was knock at the door… it opened slowly, a gust of wind flooded through the door as lush locks gleamed in the light from the open door way. It was him… Jacob. Greeted with soft supple kisses he shredded on the bass and that was it, the band had a bassist. Read more>>
Tierra Everett

My name is Tierra Everett and I am from Hampton, Virginia. Growing up, I was always in an athletic role. While enrolled at Virginia State University, I had to pleasure to be a cheerleader. I guess I have to admit that is when my passion for fitness unfolded. At the end of my junior year, I hit a point of depression and the fear of preparing to enter the real world. While being under so much stress, I seen how my mental state was impacting my physique. I ended up losing 15 pounds due to stress and was not satisfied with my appearance at all. I was unable to fit clothes and even had teammates and loved ones bring my weight loss to my attention. I did not notice how much of a toll my body was under until one day I looked at a team picture. It was then that I realized that I lost myself. Read more>>
Erik Darmstetter

In 2013, I sold my business furniture in my building and recognized the fun in it. I followed up by selling my building management's office lockout furniture. From there, an opportunity presented itself to start selling furniture out of an office building. With continued success in sales, we moved to our current location of 45,693 building at 6838 Bandera Road three years ago, the former location of Lack's Furniture. Today, we deliver furniture across Texas and welcome customers from across the state and Mexico. With more than 1,350 Google reviews and 36,000 fans on Facebook, we've been thrilled to build a passionate fanbase. Read more>>
Marla Vee

My late husband (Phil "The Whiskey Rebel" Irwin) and I formed our band Rancid Vat New Year's Eve 1981 in Portland Oregon. Over the band's history, we have been based in Seattle, LA, Philadelphia, San Marcos TX and now San Antonio.. Our son Elvis has been in the band in various capacities since moving to Texas in 2001. We have been considered a cult band and have a small but rabid following of fans from across the US, around the world. Phil and I collaborated on writing the songs. I had a knack for coming up with riffs and he was really good at arranging. I played drums, bass and guitar over the years, Read more>>
Sierra Parker

Hey Y'all! My name is Sierra Parker, owner of iamsierraparker THE BRAND, LLC (Umbrella brand to Sie'Luxe Brows and Sierra & The Girls Boutique), and Founder and CEO of Queening in MY Purpose Nonprofit. I was born in Monroeville, AL and raised in Schertz/Cibolo, TX. Growing up, I always had a BIGGER than life personality and to be honest, I didn't know how or what to do to leverage ALL of my talents and interests. I worked for Wells Fargo Bank for 13 years in retail and back office. I thrived in the company, but in 2005, when I attended a training class, I discovered my passion for learning and development, this my career moved to facilitating and teaching. The thought of being able to insert my personality into my job was paramount in my decision and provided an enjoyment that I'd never experienced at work! Learning and Development is my calling, as I have an opportunity to make a difference in people's lives, which is what I innately LOVE to do. Read more>>
Brianna Esmeralda

I started cooking as a young kid and fell for the service industry as a whole. I worked throughout high school at a Hilton and with a local caterer. I headed to culinary school once I graduated. Attended Le Cordon Bleu
graduated, then continued my adventure in Austin with Crave catering for 5 years and learned how to apply everything that was taught to me. Moved back to San Antonio and worked at Picnikins patio cafe. Continued my growing as a professional from starting as just a catering cook to then being the General Manager/head chef. This past February I decided, with a ton of support from my wife, that is was time to start my own food adventure. I bought a food truck in April and haven't stopped since. Now, I get to see new sites everyday and create some fun stuff to eat. Read more>>
Myriam Cavalli

In May 2021, during the Lockdown and after various online auditions and Self-tapes, I've got a Vocalist job in Ibiza – San Antonio for 6 months. It was a very enthusiastic period and the various number of shows (10), allowed me and the Team to perform different genres from rock to musical theatre and solo Cabaret. During my days off, I had fun discovering the whole island on a motorbike and I can now states that my favourite places are Cala Tarida for the beautiful water; Benirraz for the incredible atmosphere and Torre de Savinar for the stunning view. Read more>>
Abram Castellanos

This fascination with leather started for me with shoes. I've always been into dress shoes but at the end of 2019 I had surgery on my shoulder and then the pandemic happened. I found myself with lots of time on my hands. I started researching how to bring old men's vintage shoes back to life. As you know the internet can teach you pretty much anything nowadays. YouTube started to recommend all sorts of videos having anything to do with leather. I crammed more information and tutorials that most people would probably do in a life time. Read more>>
Kaylee Herrera

I established Kravings By Kaylee in January of 2021 at just 17 years old with the love I had for making chocolate covered strawberries. Not only was this an amazing opportunity hobby wise, but it was an amazing opportunity financially. I'm an honor roll student in high school which involves many AP classes, which means there is a lot of homework/studying that goes into it as advanced has frequent tests, more work academically, etc. also to mention I'm in extra curricular activities, therefore as you can tell my schedule gets extremely busy during the school year. Which is when I came to the conclusion that if I couldn't get a job with the bulk amount of hours of school I had, why not create my own business? This was the best choice I feel that I have ever made. Read more>>
Christopher and Ijeoma Ajufo and Ajufo

My wife and I are both physicians originally from Nigeria. we proudly became citizen of this great country in 2019. I completed my Internal Medicine Residency at Cleveland Clinic, Cleveland, Ohio, June 2012, My wife competed her Psychiatry Residency at Texas Tech University Lubbock here in Texas 2018, we decided to settle down in beautiful San Antonio to bring up our young family, 2 girls and a boy We especially enjoy the warm, diverse atmosphere in this city, there is always something exciting to look forward to. Read more>>
Valerie Fausto

I was born in California and moved with my dad to be closer to my siblings in Colorado. I lived in Colorado for 18 years before deciding to move to San Antonio Texas. I've been working since I was 14 years old, I'm currently 25. I've done it all from selling fruit at a farmers market, being a bank teller, being sales manager at a Marriott to selling lockers. Most of my background has been sales and customer service. As I got older I started to learn more about real estate and how buying a house can be a great investment. I purchased my first home at 22 years old and kept it for almost 3 years before selling it and purchasing another property. Within those couple purchases I had went through several real estate agents and I never felt like I had a connection with any of them. Read more>>
Alexa Ray

My name is Alexa Ocean Ray and I am a wedding and portrait photographer based out of South Padre Island, Texas. I travel for this too! So, I've photographed weddings and families all around Texas. Since the age of 12, I have had a fascination with creating visual content. It started with making short music videos for YouTube, and then playing with disposable cameras. I remember being the only one in my friend group with this interest, and we weren't offered any media courses in middle school, so to this day I have no clue how I got into it to start with. Read more>>
Joe Morrone

Converse CrossFit opened it's doors in 2017 when Owners Joe and Haley Morrone began taking action on our plans for a career post military service (Joe – Army). We stayed in San Antonio because the community is one we feel we know and are able to serve exceptionally well. In our 4 years we have grown from a small group fitness gym to a Lifestyle Brand offering opportunities for total transformation. We are in the process of re-branding ourselves as Feel Good Fitness and Nutrition (still affiliated as Converse CrossFit and will stay so for the foreseeable future). Read more>>
Christie Cuthber

I've been a professional journalist for 18 years, writing for The Today Show, Scary Mommy, Alamo City Moms, San Antonio Woman Magazine and more. I'm also a mom of four boys, including a set of triplets. In 2019, after many years of writing humor columns about my kids and their antics, I decided to put them into a book called, "Mom! I Farted in Church." It launched in January 2020, then in 2021 I decided to expand my literary world with a children's book series called, "The Mischief Makers." By my side throughout this entire process has been my husband Mark, who is a banking executive here in San Antonio. This year he's decided to run for the Texas House of Representatives, and the boys and I are beyond excited to support him. The campaign trail has meant loads of quality family time together and it's been a really fun experience to share together – one we'll never forget. Read more>>
Gershon Nuqui

I'm an immigrant from the Philippines. My grandad sponsored my mom, my brother, and I. We've been living in the US for 14 years now and proud to call San Antonio as my home. The first time I bought and picked up a DSLR camera was about 6 years ago, when I planned a road trip across Texas. I wanted to document my trip. The photos I took on my trip were terrible. I didn't know how difficult it would be to get a good image. Those pictures motivated me to do better. I started watching YouTube videos, reading photography related articles, and just practicing by going on the the streets of downtown and taking pictures of the people. My interactions with the people inspired me to pursue this professionally, albeit on a part-time basis. Read more>>
Jennifer Roberson

I wear many hats! I am a medical assistant for an orthopedic surgeon by day; and the Lead Editor/Interviewer for BAM Woman Magazine, and ECampus of Pastor God's Nation Denton. Helping people has always been my passion, but I only thought it would be in the medical field. I literally said a prayer about finding my next journey in life, and God answered "Go live". I didn't particularly want to do that, but I trusted his instructions (and still do), and here I am! I love what I do, and I'm not stopping any time soon. Read more>>
Tyler Dahl

Following eight years in the U.S. Marines, and having experienced combat, I had a renewed perspective on life. This new perspective was anchored in the concept of death being the only real fear a person should have, and even that shouldn't be a fear if you believe in Jesus. So with this new found "invincible" attitude, I set out to accomplish dreams that I previously would not have thought were possible. Things like becoming a pilot, owning hobby businesses, writing a book, getting multiple college degrees, and achieving multiple professional certifications. I mean nothing was off the table. This journey honed my leadership, problem solving, and entrepreneurial skills. Read more>>
Louis & George Gallo

On any given Saturday when they aren't set up to serve at Cool Crest Miniature Golf Course—one of the oldest continuously operated courses in the world—you can likely catch Louis & George, happily serving brisket at Ranger Creek Brewing & Distilling, Jaime's Place and other great places in and around San Antonio, Tx. George spent 11 years as a U.S. border patrol agent and also spent time conducting anti- money-laundering investigations in Corporate America. His current work in risk management for USAA is decidedly less risky, but when an opportunity emerged nearly four years ago to purchase a BBQ trailer, he and his brother were quick to go all in for something they had dreamed of for longer than Gallo remembers. George earned a Bachelors' in Criminology from Texas A&M University at San Antonio. Read more>>
Omarie Sotomayor

My name is Omarie Sotomayor. I grew up in a family of teachers; both of my parents would spend a lot of time creating activities, projects, crafts for their jobs and businesses and I enjoyed being part of it. I always enjoyed doing crafts as a hobby, designing and creating decorations for family and friends' celebrations. Later on, in 2013, I decided to showcase my work on social media. That's when Creaciones Entorno was born. My friend, Kelly, joined me, and everything began to take shape. As the COVID pandemic started, everyone was forced to celebrate every milestone and birthday at home. This helped us showcase the versatility of personalized paper crafts. Every piece is designed and created digitally and pre-approved by the customer before its elaboration. Thanks to the acceptance, today we have expanded the variety of products from cake toppers, banners, treat boxes, repackaging of candy, stickers, digital invitations, name tags, labels, photo props, 3D letters, to styling and decorating for any event. We deliver nationwide and to Puerto Rico. Read more>>
Marcello Perez

I've been a nurse for 20 years but was never satisfied with my hired photographers , videographers, website or digital marketing. I started with photography and then videography and then editing both combined with website design and social media marketing. Eventually , I started to use each skill and create a digital marketing company. I started with pro bono jobs to get some experience and good reviews. After a while I started to buy more and more professional equipment and hire contracted people who were able to compliment my vision. Larger and larger accounts then started hiring me because I believe in personal attention and quality work. Read more>>
Robert Garcia CPA

I was raised in a family of 8, 5 brothers and 3 sisters, single mom who was a bilingual educator for 26 years. We had different fathers and mine passed away when I was 11. We didn't have much of a support system growing up. In fact, we had a very unstable childhood as we moved around from West Texas to East Texas and finally landing in San Antonio in my 8th grade where I attended Anson Jones and John Jay HS in the west side. At 16, I dropped out of high school for various reasons but the principal one was that I was bored. I was able to skip classes and still make top marks on exams. A few skip days led to dropping out an entire semester, but once I was determined to return I made it appoint to challenge myself and petitioned administrators and teachers to allow me to take honors and AP level classes as well as participated in a few extracurricular activities (debate, french/spanish club, etc). I graduated a year late (2000). Read more>>
Melissa Vela-Williamson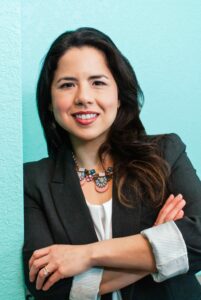 I was the first in my family to attend a university, so finding my way through school and into a career field was not a linear process. When I was a student, I struggled to find a career path that was a fit for me. I thought I was going to study to be a veterinarian. Once I experienced my first long lab class, I was out of that major. Changing to English/Communication Arts wasn't a huge leap for me, personally. But I wasn't sure it would help me find a career that would be stable enough to pay for my quickly increasing student debt! Read more>>
William Whetstone

William Whetstone was born in Williamsburg, Virginia. His love for photography started at a young age when he began practicing with "point and shoot" style cameras. Born into a military family, he was accustomed to moving around a lot. This led to his appreciation for the unique experiences each new city offered. As a senior in high school, he took his first photography course, where he learned the fundamentals of film and digital photography. He doesn't limit himself to a single genre of photography, he mostly enjoys lifestyle photography. He feels that there is a certain level of intimacy between how he sees the world and the story behind each photo. He had his first art exhibition in June 2021. His goal is to share his love for art with anyone willing to listen. Read more>>
Patricia Kugel

Dreamy Sweets by Blondee wasn't really planned. It just happened! When my first child turned one I wanted to throw a big birthday party for him so I pinterested a lot of ideas and I stumbled upon this beautiful and cute hot air balloon macarons and so I looked for a local baker or bakery that could make a customized design macarons and I didn't have any luck. I couldn't really find someone who makes a custom designed ones. I knew there was a lack of macaron bakers back then in 2017. I kept thinking about that beautiful macaron I saw on Pinterest that I wanted to make one myself. Read more>>
ernie roman

i got started in digital art and photography back in the days when we all 1st gen ipods and blackberries. i loved manipulating colors to the point of absurdity, but it was what i liked, my vision of my world. i guess after a couple of years, i started taking it a bit more serious and actually going out to find things in my environment to take photos of. then at this time, i discovered an artist on IG by the name of _bword (rip) and i loved her photos, from the angles, lighting to the edits. i wanted to do that, with HDR. i did that for about a year before my sister gifted me a nikon d3400 for christmas, and i went nuts taking photos of everything. photography, and discovering locations really became my therapy for a tough time. last year, i went back to college to learn more about photography and digital art, and thats where i am today Read more>>
Honeylet Dent

My passion for photography started out when my daughter Zoe was born. I wanted to take her pictures every month for her milestones and so I looked for photographers who can do the job, but one thing that I realized while looking is that practically speaking, it isn't exactly something that you can include in your budget on a regular basis. As a solution, my husband had given me advice to purchase my own camera so I can take Zoe's pictures as often as I want, even everyday – which is exactly what I did. We had pictures for all of Zoe's firsts – from her first trip to the zoo to her first car wash experience! What I like to believe is that aside from my daughter's firsts, the pictures I took also show my progress in the field of photography. I learned from every capture and improved the following picture. Read more>> 
Jordan Maney

I started a wedding planning company in 2016 dedicated to helping queer and allied couples in the local area. I spoke, advocated, wrote, and educated on issues of inclusivity and social justice because of that. Even though San Antonio is a metropolitan area I had couples coming to me telling me stories about vendors who quietly said things to them like, "I can attend your reception but not your wedding because I don't believe your marriage is valid." It was infuriating. So was the the racism in the industry with things like plantation-based or plantation-styled weddings. Looking back I absolutely remained because I was so passionate about creating an industry that celebrated the couples who were so vehemently ignored. Read more>>
Marianne Pinkston MD

Dr Marianne Pinkston is a family practice physician and integrative medicine physician in the San Antonio community for over 25 years. Dr Pinkston graduated from Texas Tech University in 1992 BS in Biology, Medical Degree from The University Of Texas Health Science Center San Antonio in 1997 and CHRISTUS Santa Rosa Family Practice Residency Program in 2000.  Dr Pinkston was also accepted into a research position at NASA to enter the Astronaut and Space Program until NASA was disbanded in the 1990's.  Dr Pinkston has owned and maintained her own solo practice 22 years having seen over 40,000 patients in the San Antonio community and Helotes and over 10,000 teaching hours as adjunct professor of 11 schools, and personally served as president or Vice President of several local NISD or private school PTA and extracurricular school programs, while owning 3 locations of her practice, a medical spa for weight loss and anti-aging and autoimmune disorders, medical director of 3 clinics, mom of 3, and even a soccer coach for 4 years all while suffering Rheumatoid Arthritis, Autoimmune Hepatitis, cancer and more. Read more>>
Amanda Booke

Prior to Blackwood Restoration, I never dreamed that I would be in a totally different line of work until now. I worked in the beauty industry for over 13 years as a manager in prestige cosmetics and a manager and stylist in hair salons. Blackwood Remodeling started with my husband in 2015 and this year became Blackwood Restoration under new ownership with me being the sole proprietor which in turn made our business officially woman-owned. After consideration of taking a huge leap of faith with the support of my husband, we were able to make our own schedule, having flexibility with family and holidays, and the best part was I get to stay home with our 21-month-old daughter while running the business behind the scenes. With my husband performing the physical part of our business and me dealing with our social media and paperwork, we make a great team. Read more>>